Cheap Oil, Clean Energy And The Global Economic Picture
Resume
Cheap oil. We'll look at the global impact on jobs. On the promises out of Paris. On the push for renewables. Plus: SpaceX lands a rocket in Cape Canaveral.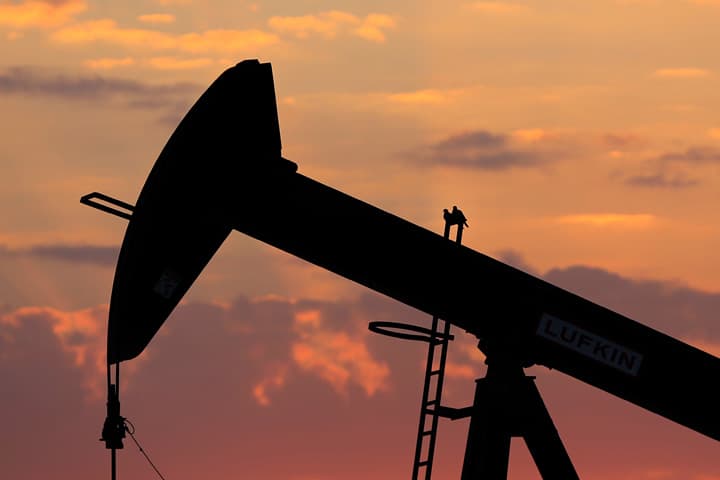 One glance at the gas pump and you know oil prices are down. Gas now widely under two dollars a gallon. It's been a long time!  But are you following the wider implications of the oil price collapse? Saudi Arabia has let it flow to drive American producers and more out of business. Sixteen months ago, oil was $110 a barrel. This week, $36. Natural gas down, too. Fifty thousand jobs have gone in Texas. Renewable energy, watching what it means. This hour On Point, the wide effects of cheap oil.  Plus, we'll look at how SpaceX landed that booster on Cape Canaveral.
-- Tom Ashbrook
Guests
Gregory Zuckerman, special writer at The Wall Street Journal. Author of "The Frackers" and "The Greatest Trade Ever." (@GZuckerman)
Phil Verleger, owner and president of PKVerleger, an energy consulting firm.
Dan Reicher, executive director of the Steyer-Taylor Center for Energy Policy and Finance at the Stanford Graduate School of Business and Stanford Law School. Board chairman and president of the American Council on Renewable Energy. (@dan_reicher)
From Tom's Reading List
Reuters: Oil at eleven-year low but Wall St. rebounds from week-ago declines — "A persisting world oil glut dragged Brent crude prices down on Monday to their weakest in more than 11 years and U.S. crude to six-year lows, but Wall Street gained broadly after big declines a week earlier. The dollar fell against the euro and yen as data from the Chicago Federal Reserve suggested the U.S. economy grew at a below-average pace in November, before the Federal Reserve raised interest rates last week."
New York Times: Oil Prices: What's Behind the Drop? Simple Economics — "Earnings are down for companies that have made record profits in recent years, leading them to decommission nearly two-thirds of their rigs and sharply cut investments in exploration and production. More than 200,000 oil workers have lost their jobs, and manufacturing of drilling and production equipment has fallen sharply."
Quartz: Low oil prices are killing the junk bond market -- "As crude prices have fallen, it's become harder for those energy companies to refinance as the search for yield gets less intense as the Federal Reserve prepares to raise interest rates. That means high-yield bonds are going to lose money for investors stuck holding the bag. So far, the Barclays high-yield corporate bond index is down almost 6% this year, and the energy-focused equivalent has lost just over 22%."
SpaceX Lands Booster On Cape Canaveral
Tariq Malik, managing editor of Space.com (@tariqjmalik)
Space.com: The Falcon Has Landed! Epic Views of SpaceX's Amazing Rocket Landing — "In a history-making launch late Monday (Dec. 21), the private spaceflight company SpaceX blasted one of its two-stage Falcon 9 rockets into space, then returned the first stage of the rocket back to Earth in a stunning nighttime landing. (The upper stage, meanwhile, delivered 11 satellites to orbit for SpaceX Orbcomm.) The feat was so awesome we made a greatest hits video of the SpaceX rocket landing here, but SpaceX itself captured the view with some amazing images.
This program aired on December 22, 2015.