'Making A Murderer' And The True Crime Allure
Resume
The Netflix docu-series "Making a Murderer" has become a lightning rod for criticism of the justice system and now of the documentary itself. We'll dig in.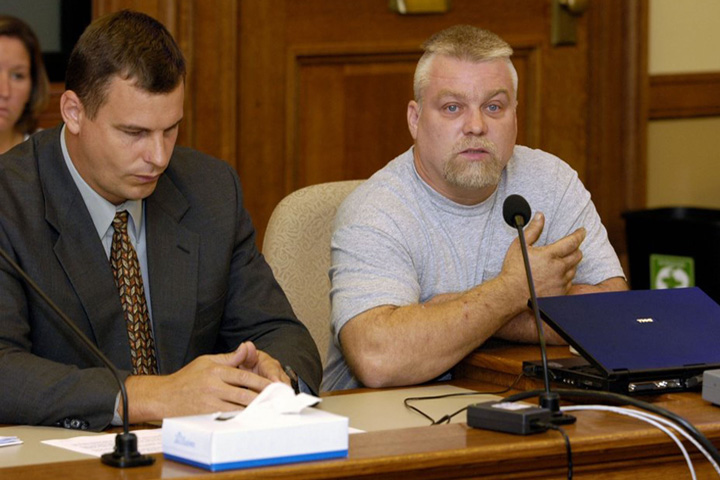 Suddenly, everybody's an expert on crime and punishment in Manitowoc County, Wisconsin. The Netflix docu-series "Making a Murderer" has put masses of people in the middle of the murder case against auto junkyard guy Steven Avery. Like the podcast "Serial" before it, people are obsessed with whodunit and a specter of justice gone wrong. Does the documentary get it right? This hour On Point, American justice, documentary ethics, and the return of an old obsession – true crime.
-- Tom Ashbrook
Guests
Keith Findley, co-director of the Wisconsin Innocence Project at the University of Wisconsin Law School. Represented Steven Avery in his 2003 exoneration trial. (@KeithAFindley)
Tom Kertscher, reporter for the Milwaukee Journal-Sentinel, where he writes for PolitiFact Wisconsin. (@KertscherNews)
Jack Murtha, Columbia Journalism Review writer and Delacorte Fellow. (@jackmurtha)
Michelle Dean, writer, critic and journalist. (@michelledean)
From Tom's Reading List
Washington Post: 'Making a Murderer' shows that our justice system needs a healthy dose of humility — "Wrongful conviction doesn't only mean an innocent person ends up in prison. It also means a guilty person goes free. When the system fails, there is no justice for victims and their loved ones."
Milwaukee Journal-Sentinel: 'Making a Murderer' compelling, but is it a game-changer for Steven Avery? — "'Making A Murderer' raises some valid points, particularly questions on why Manitowoc County deputies participated in the Halbach murder investigation. But those questions don't outweigh the DNA evidence that helped lead a jury to convict Avery."
Columbia Journalism Review: The media's complicated role in Making a Murderer — "The filmmakers, unlike the local reporters, had the benefit of time. They got to watch how the trials of Avery and his nephew, Brendan Dassey, who was charged with helping him kill Halbach, played out, and make judgments based on the totality of what they'd seen. That's the fundamental difference between a documentarian and a daily journalist: One gets the bird's eye view, while the other is trying to climb out of an anthill. Both are susceptible to blindness."
Watch A Trailer For "Making A Murderer"
This program aired on January 19, 2016.