Week In The News: Super Tuesday, Romney Hits Trump, Scott Kelly Returns Home
Resume
Trump and Clinton out front. Romney takes a swipe. Chris Rock on race. Astronaut Scott  Kelly returns to Earth. Our weekly news roundtable goes behind the headlines.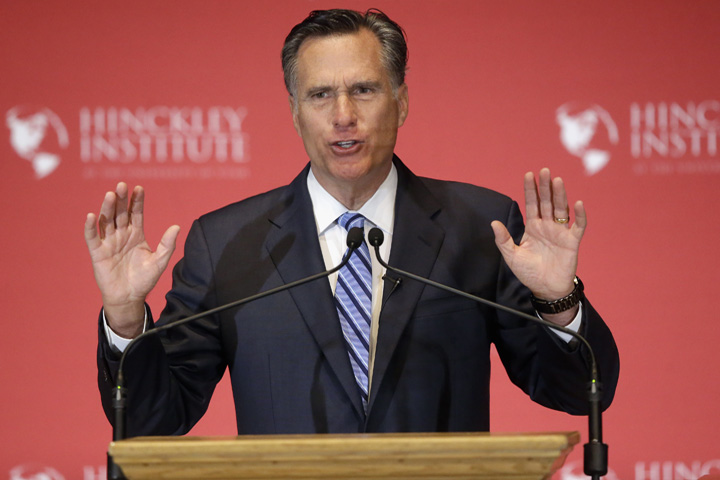 Something like full-on mayhem in the GOP this week. Uncivil war on the debate stage.  Big Republican Mitt Romney tearing into Donald Trump on the billionaire's record and character. And Trump takes Super Tuesday. And Clinton does the same. We've got Supreme Court tensions, up. Chris Rock going big on race at the Oscars. And astronaut Scott Kelly, back on Earth. This hour On Point, our weekly news roundtable goes behind the headlines.
-- Tom Ashbrook
Guests
Karen Tumluty, national political correspondent for the Washington Post. (@ktumulty)
Annie Karni, politics reporter for POLITICO, covering the Hillary Clinton campaign. (@anniekarni)
Jack Beatty, On Point news analyst. (@JackBeattyNPR)
From Tom's Reading List
Washington Post: Mitt Romney slams 'phony' Trump: He's playing 'the American public for suckers' — "Mitt Romney, the 2012 Republican presidential nominee, delivered a sweeping point-by-point indictment of Donald Trump on Thursday and implored Republicans to reject the businessman's candidacy in an election 'that will have profound consequences for the Republican Party and, more importantly, for the country.'"
Vox: The rise of American authoritarianism — "The GOP, by positioning itself as the party of traditional values and law and order, has unknowingly attracted what would turn out to be a vast and previously bipartisan population of Americans with authoritarian tendencies."
WIRED: What Did a Year in Space Do to Scott Kelly? — "Some of the effects of microgravity are obvious. When bones and muscles no longer have to bear the weight of walking, they start to weaken. Bones thin, muscles atrophy. To counteract that, ISS astronauts spend an average of two hours a day exercising, strapped onto a treadmill with elastic bands or doing weight resistance training. Supplements like vitamin D also help. But still, astronauts lose on average 1.5 percent of their bone mass per month in space."
This program aired on March 4, 2016.