A New Frontier Of Uterus Transplants
Resume
The first uterus transplant in the United States, and its implications.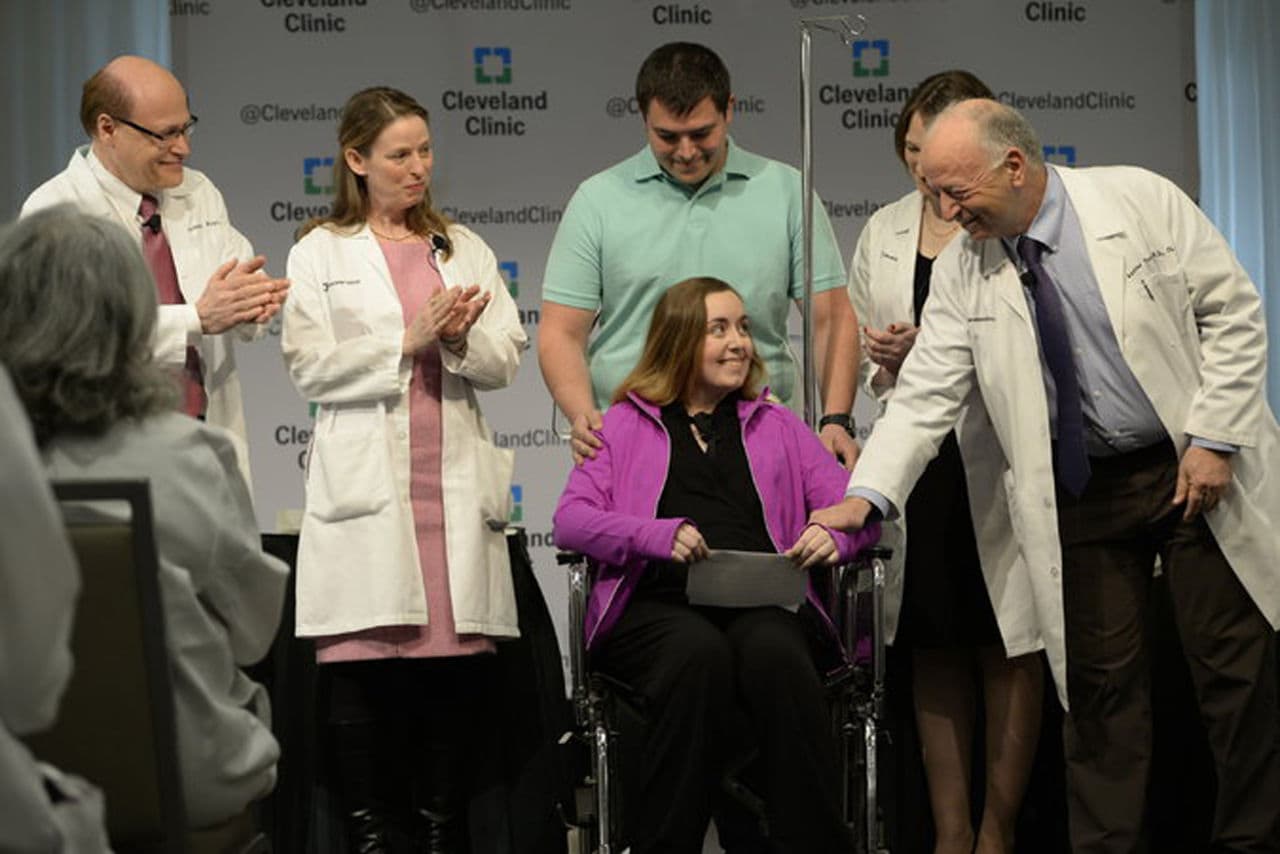 News this week of the first transplanted uterus in the United States.  It seemed like a shocking idea, but there was the young woman, talking about her dreams coming true. Then yesterday, news that the transplant has failed. But globally, this is happening.  Five children, already born in Sweden from transplanted uteri. More are planned here. This hour On Point, the how and why and "should we" of uterus transplantation. And the latest on a big advance in kidney transplants.
-- Tom Ashbrook
Guests
Dr. Alexander Maskin, surgical director of the Kidney/Pancreas Transplant Program at Nebraska Medicine, where he is initiating a uterine transplant program.
Dr. Taraneh Shirazian, gynecologist in the department of obstetrics and gynecology at NYU Langone Medical Center's Joan H. Tisch Center for Women's Health.
Lisa Campo-Engelstein, professor at the Center For Biomedical Ethics Education and Research at Albany Medical College, where she is also a professor of obstetrics and gynecology.
From Tom's Reading List
STAT News: Uterus transplant hailed as first in the US has failed -- "The nation's first uterine transplant has failed, and surgeons have removed the organ, the Cleveland Clinic announced Wednesday. The patient, a 26-year-old woman, experienced a sudden complication and had the womb removed Tuesday, according to a hospital statement."
Bioethics Today: The Ethics of Uterus Transplantation -- "Uterus transplantation raises a bunch of ethical issues. One critique of uterus transplantation, as well as other forms of assisted reproductive technologies, is that is not net medically necessary. Rather, it is an elective procedure, as people can live without biologically reproducing. Yet this critique fails to acknowledge that much of medicine deals with quality-of-life issues and not necessarily life-or-death issues. Infertility is a serious quality-of-life issue, especially for women, who often find a diagnosis of infertility to be psychologically devastating."
The Atlantic: The High-Tech Future of the Uterus — "Now that the hurdle of the transplanted uterus has been overcome, researchers have turned to a technology borrowed straight from sci-fi: a bioengineered uterus. Doctors in the burgeoning field of regenerative medicine produce organs and parts of organs in a few different ways. One is by taking a small number of stem cells from a patient's blood or bone marrow, and then amplifying and shaping the growth of those cells. Another involves taking a moderate number of the patient's own uterine cells, and then de-differentiating them, meaning that they are converted from highly specialized uterine cells back into less specialized cells to allow cellular growth (called "cellular amplification") in the lab."
Breakthrough Anti-Rejection Kidney Transplants
New York Times: New Procedure Allows Kidney Transplants From Any Donor —  "Desensitization involves first filtering the antibodies out of a patient's blood. The patient is then given an infusion of other antibodies to provide some protection while the immune system regenerates its own antibodies. For some reason — exactly why is not known — the person's regenerated antibodies are less likely to attack the new organ, Dr. Segev said. But if the person's regenerated natural antibodies are still a concern, the patient is treated with drugs that destroy any white blood cells that might make antibodies that would attack the new kidney."

This program aired on March 10, 2016.