Russia says it's pulling forces out of Syria. We'll look at the implications.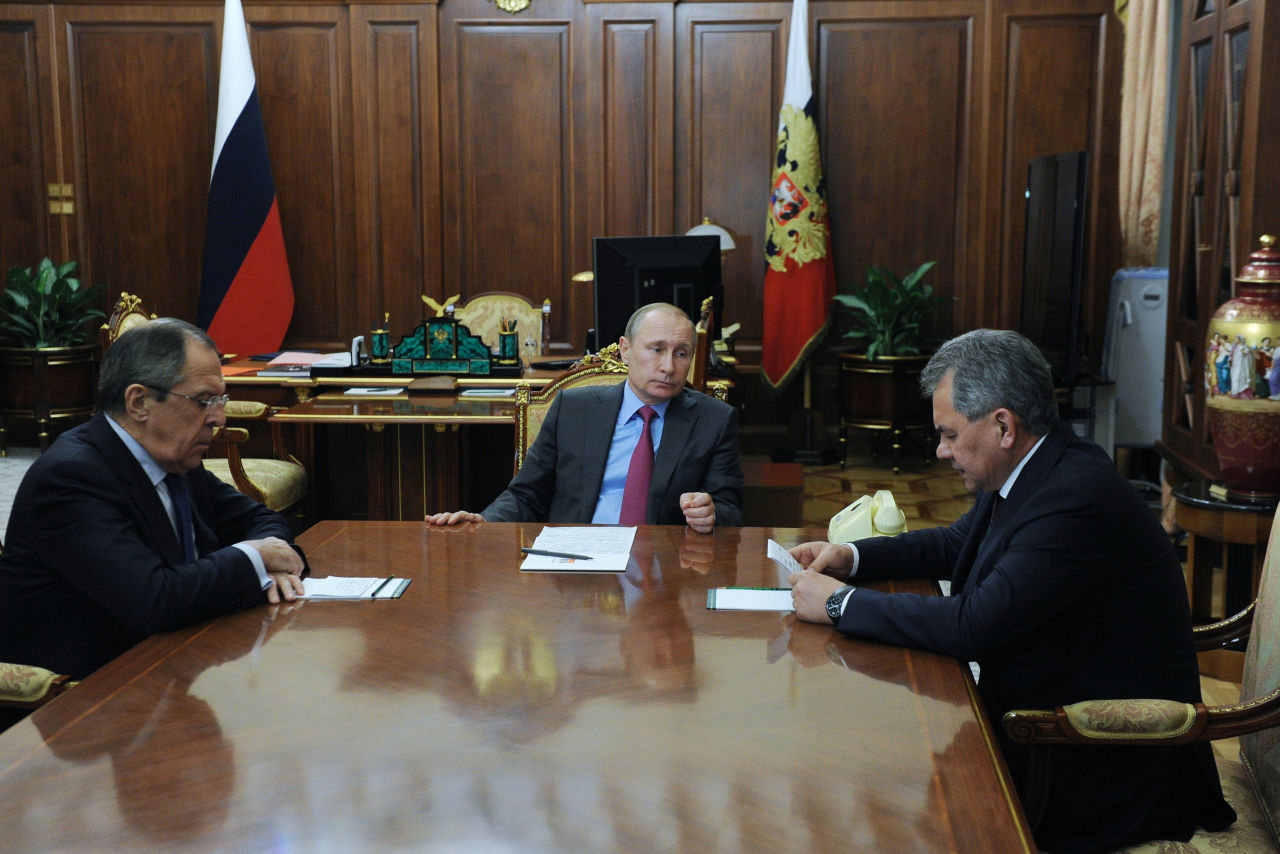 They came, they saw, they bombed. They turned the tide in favor of Syria's president Bashar al-Assad. And now, says Vladimir Putin, the main part of Russia's forces are leaving Syria. Not the naval port on the Mediterranean. Not the Russian airbase at Latakia. But Moscow is already putting out photos of Russian jet fighters lining up to fly home. Maybe to pressure Assad into compromise. Maybe for Putin's own reasons. This hour On Point, reading Putin's Syria pullback.
-- Tom Ashbrook
Guests
Clarissa Ward, senior international correspondent for CNN. (@clarissaward)
Noah Bonsey, senior Syria analyst for the International Crisis Group. (@NoahBonsey)
Andrew Tabler, fellow in the program on Arab Politics at the Washington Institute For Near East Policy, where he focuses on Syria and U.S. policy. (@Andrewtabler)
Jeffrey Mankoff, deputy director and senior fellow at the Center for Strategic and International Studies' Russia and Eurasia Program. (@drjmankoff)
From Tom's Reading List
The Wall Street Journal: Putin Orders Withdrawal of Some Russian Forces From Syria -- "Russian President Vladimir Putin said he was ordering the 'main part' of Russian military forces to withdraw from Syria, an unexpected move the Kremlin made public Monday. In a statement released following a phone call between Mr. Putin and Syrian President Bashar al-Assad, Mr. Putin said the 'principal tasks set for the armed forces of Russia in Syria have been accomplished,' following a bombing campaign that began Sept. 30."
Washington Post: How the Syrian revolt went so horribly, tragically wrong — "From Egypt to Yemen, Libya to Bahrain, the brief flowering of freedom and hope that surged across the Middle East five years ago has failed more spectacularly than could have been imagined back when people chanting for freedom thronged the streets of towns and cities regionwide. Syria marks the fifth anniversary of its first peaceful protest Tuesday in the shadow of a brutal war that has sucked in global powers and fueled the rise of radicals such as the Islamic State. Libya and Yemen are likewise locked in savage conflicts."
CNN: The truth about Syria — "The contrasts and contradictions of this country leave me feeling light-headed. Syria is hell. But standing in the warm sun, watching the silver green olive leaves shiver in the breeze, it is also paradise. A ceasefire has been in place for a couple of days, though based on what we saw and heard, it's difficult to have much faith that it will hold."
This program aired on March 15, 2016.