'Embedded': Inside The Opioid-HIV Explosion In One Indiana Town
Resume
NPR's Kelly McEvers went deep inside the opioid and HIV explosion in one Indiana town for the new podcast "Embedded." She joins us.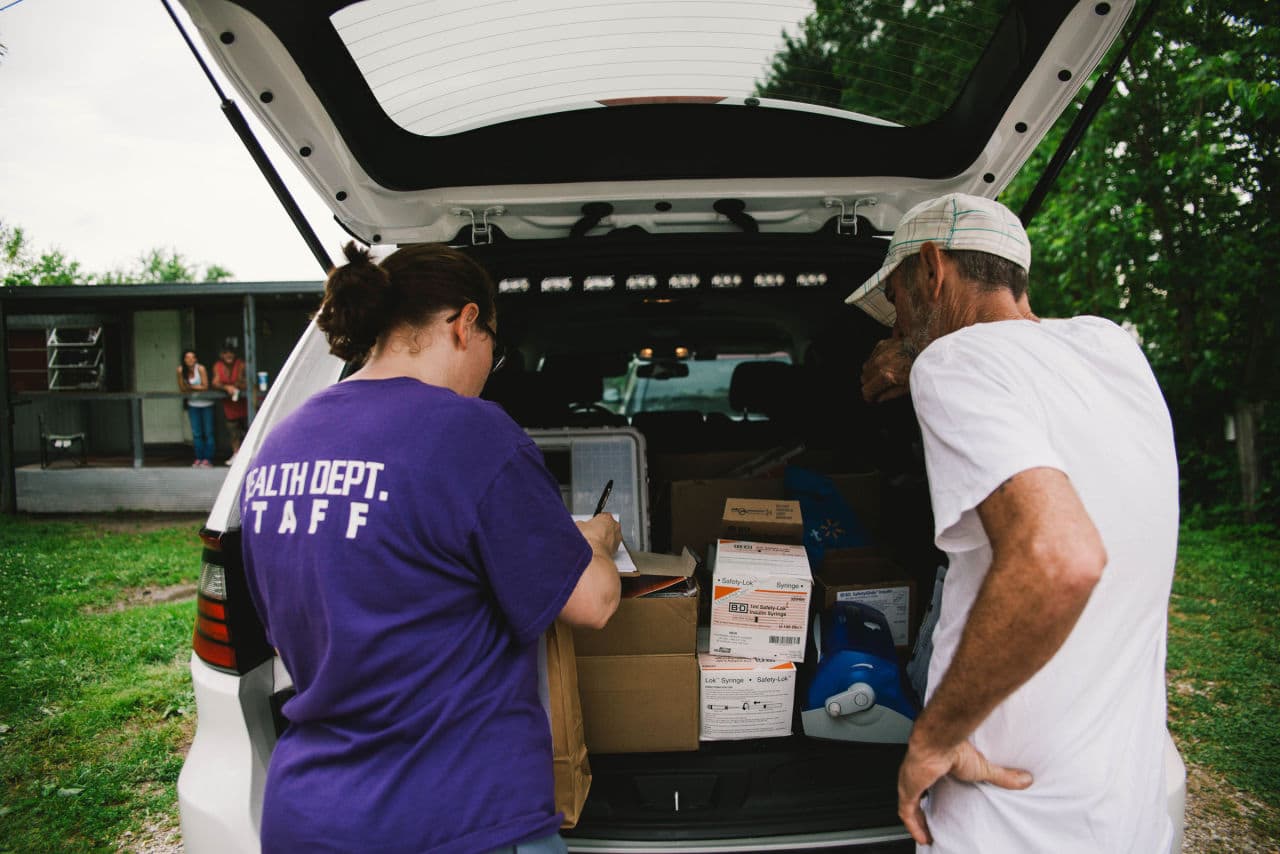 The news exploded out of what once would have seemed the most unlikely location: an opioid and HIV epidemic blowing up in a sleepy little Indiana town. The big guns of media swarmed into Austin, Indiana. Gave us a glimpse of hell, then moved on. NPR's Kelly McEvers went back, for a new reporting series called "Embedded." Settled in to the drugged disarray. Right there with the needles and despair. This hour On Point, Kelly McEvers, "embedded" in Austin, Indiana.
-- Tom Ashbrook
Guests
Kelly McEvers, co-host of NPR's All Things Considered and host of Embedded, a new NPR podcast. (@kellymcevers)
Jake Harper, reports on health for WFYI and Side Effects Public Media. Creator of the podcast, Sick. (@jkhrpr)
From Tom's Reading List
NPR News: Inside A Small Brick House At The Heart Of Indiana's Opioid Crisis -- "In the spring of 2015, something was unfolding in Austin, Ind. The town of about 5,000 people became home to one of the biggest HIV outbreaks in decades, with more than 140 diagnosed cases. At the root of the outbreak was a powerful prescription painkiller called Opana. People figured out how to get around a coating on the pills intended to deter abuse, prepared them for injection and then shared needles to do so."
Side Effects Public Media: Getting Right — "If a town could be said to hit rock bottom, Austin, Indiana did so this year. The drug abuse problem had been out of hand for several years, but it took the worst possible outcome to make this community wake up: More than 170 newly identified cases of HIV since December, spread almost entirely by needle sharing."
Transom: Diary of a Bad Year: A War Correspondent's Dilemma -- "At the risk of repeating myself, I have to say that I think the key here was knowing that someone would be *listening* to these diaries, that someone actually cared to know what I had to say. It's a setup I've tried to repeat in subsequent stories: I actually imagine the person who might be listening to the diary, while I talk into my mic or into my phone. I often use the 'standup' technique in my news radio stories. But rather than making them sound like pre-written News Paragraphs, I do them more like diaries. I try to just record them raw, so they sound like an actual human being talking, observing, reacting to what she sees."
This program aired on March 31, 2016.