Let's get cooking. And the new push to get you into the kitchen — from meal delivery kits to simple techniques and recipes to build your confidence.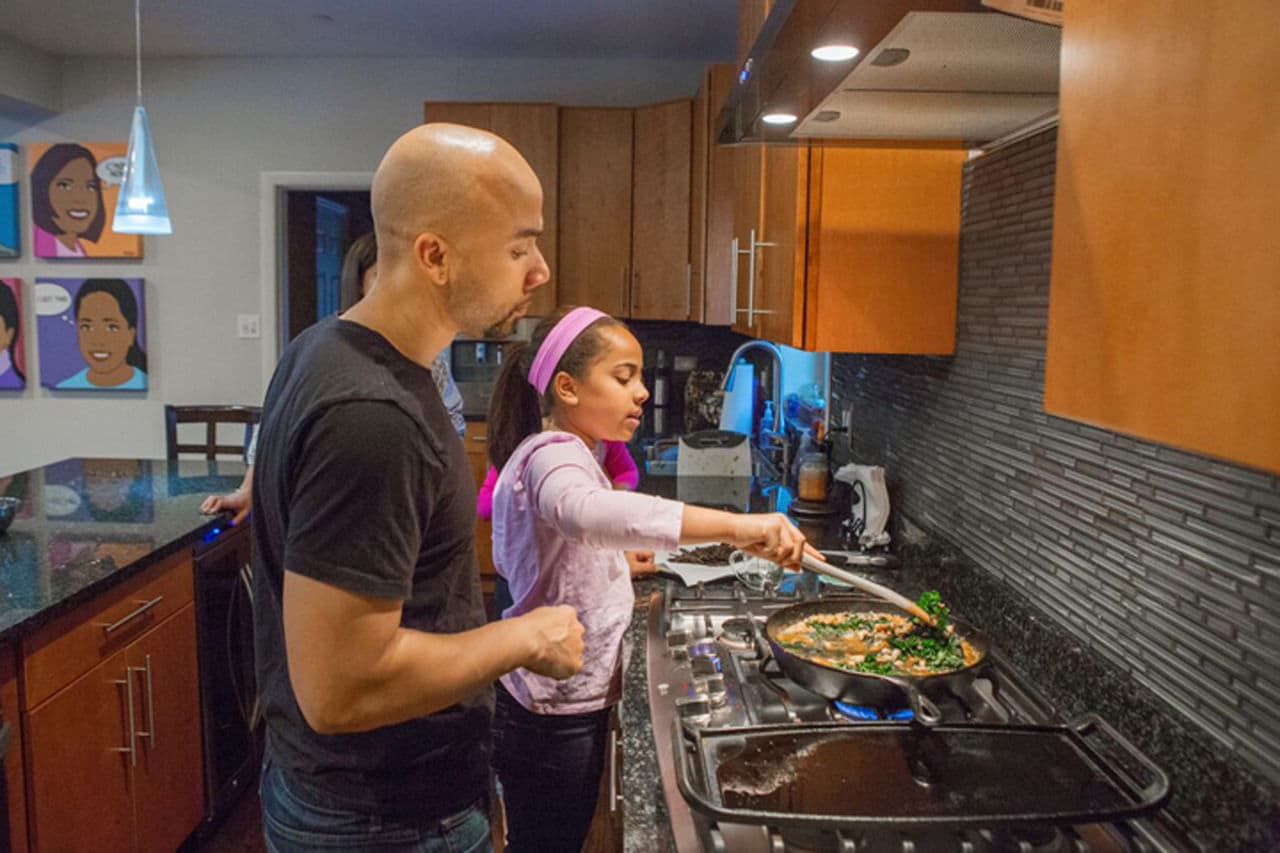 Cooking -- really cooking, in the kitchen, with pots and pans, and a nice recipe and good fresh ingredients -- can be a joy. Healthy. Not too expensive if you do it right. A way to slow down, engage and live. But many people barely do it anymore. There's takeout. Or some prepackaged glob popped in the microwave. Or pizza ... you name it. And cooking can look daunting, or like a time challenge. We want to help you over that hump. This hour On Point, the joy of getting you cooking.
-- Tom Ashbrook
Guests
Leanne Brown, cookbook author and food studies scholar. Author of "Good and Cheap" and "From Scratch." (@leelb)
Bridget Lancaster, executive food editor at America's Test Kitchen and co-host, "America's Test Kitchen." Lead instructor for the America's Test Kitchen Cooking School. (@TestKitchen)
Amanda Mayo, co-founder and chief gastronomic officer at Pantry, a "dinner in a box" service in Brookline, Mass. (@pantrystores)
From Tom's Reading List
New York Times: It's Dinner in a Box. But Are Meal Delivery Kits Cooking? — "In the span of a few short years, more than 100 companies have jumped into the meal kit game. Millions of cardboard boxes arrive on urban and rural doorsteps every month, holding everything one needs to cook dinner, down to the rice wine vinegar and panko. Ingredients are packaged in exact proportions, ready to be chopped or sautéed according to well-illustrated recipe cards. In less than an hour, even a mediocre cook with salt, pepper and cooking oil can produce an Instagram-worthy meal.
The Wall Street Journal: Your Own Home Cooking Right Out of the Box — "Imagine having fresh meals delivered to your door on a weekly basis—but you have to cook it. Meal-kit delivery services send you everything you need for a meal, from the recipe to all of its ingredients measured out."
NPR's The Salt: Cheap Eats: Cookbook Shows How To Eat Well On A Food Stamp Budget — "What are Brown's secrets to eating well on $4 a day? It's about stocking the pantry with cheap basics to build meals from: things like garlic, canned vegetables, dried beans and butter. She also emphasizes flexibility, and avoids prescribing strict meals and methods. That means lots of options for substitutions, especially when it comes to the produce aisle, where prices can fluctuate based on season and availability."
This program aired on April 8, 2016.