That Cheap Dress On Facebook? It Isn't Worth It
07:15
Play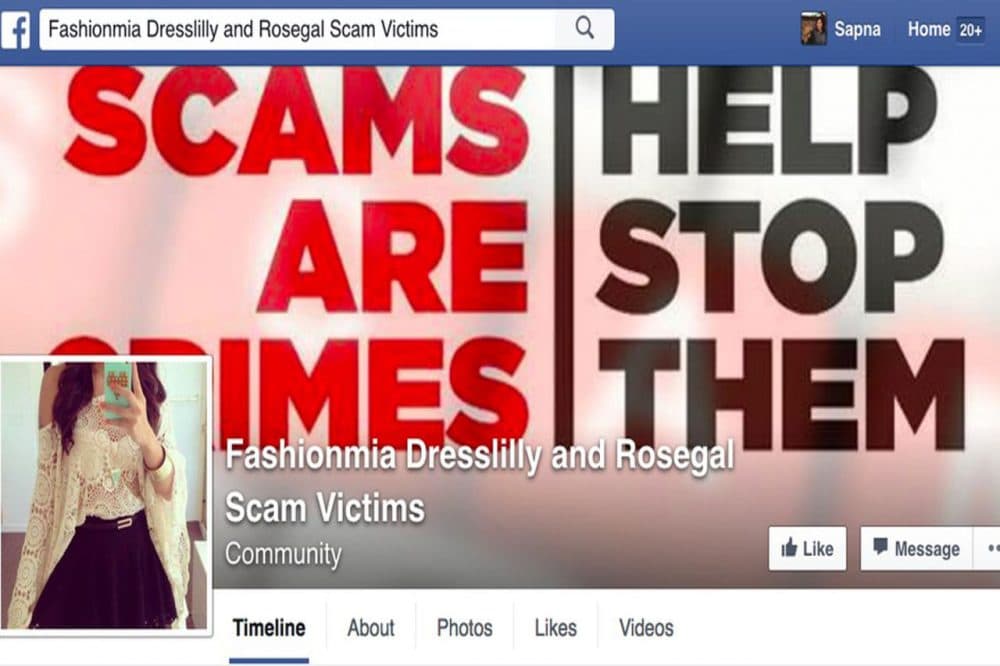 This article is more than 5 years old.
You may have seen them. Ads for adorable dresses and outfits on Facebook for outlandishly low prices. The catch: if you order, what arrives in the mail, if anything came at all, very often looks cheap and quite different from what was advertised online.  Not dazzling, but dowdy. Baggy. A mess. And what's more, an investigation found that the sites are linked to one of China's richest men.
We were joined by BuzzFeed News business reporter Sapna Maheshwari and learned more about her remarkable — and occasionally amusing — investigation into this high-tech, faux-fashion money-making scheme. It can be hard to tell if that cheap dress is really worth it, but the main takeaway is pretty simple: the dress is probably too good to true (or that cheap).
"There are ways legally to shut down sites that are truly, blatantly stealing images and selling counterfeit wares, but that's tougher," Maheshwari told us. "Really, it's just about raising consumer awareness." 

This segment aired on April 11, 2016.