Brilliant Bird Brains
Play
This article is more than 7 years old.
The genius of birds. Why bird-brained, as an insult, may not make sense.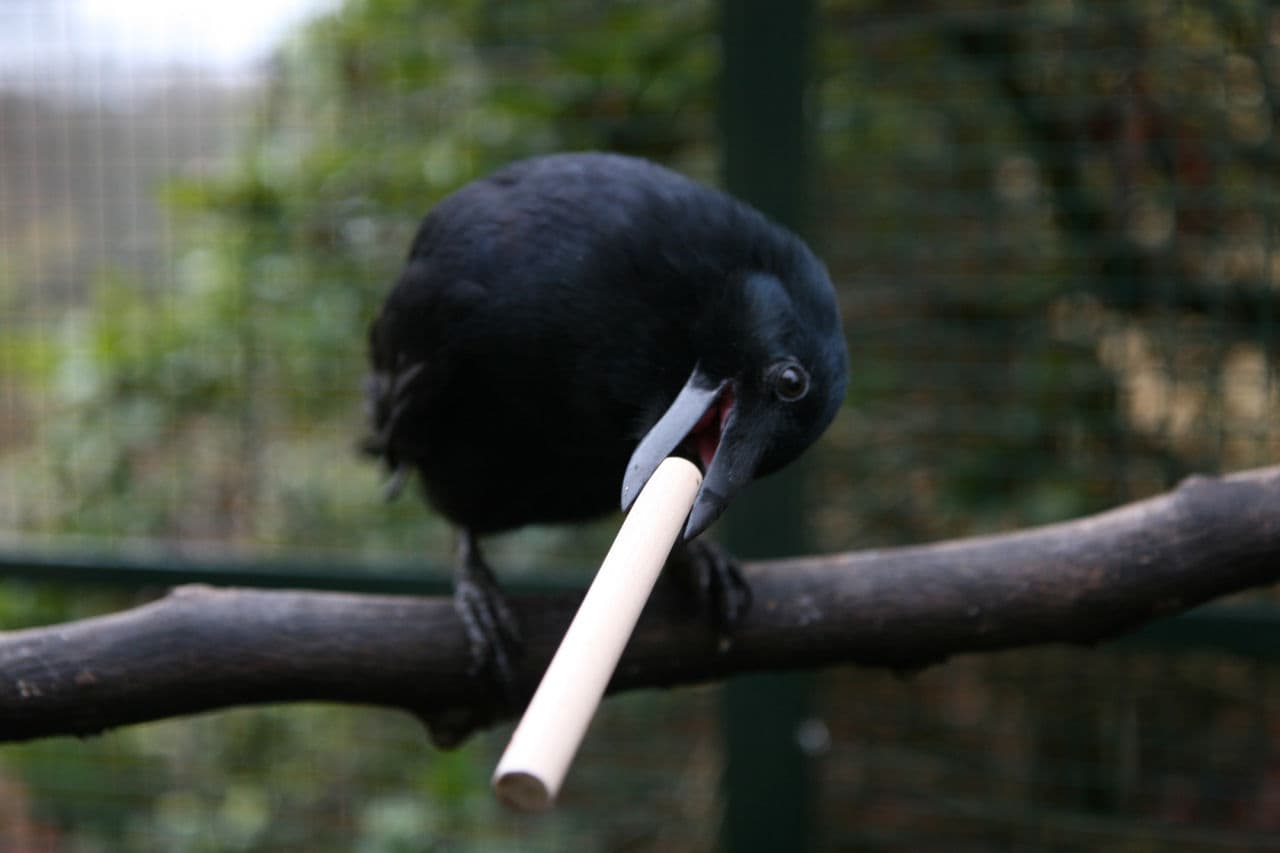 Our understanding of animal intelligence beyond our own is changing.  Scientists are saying hey, don't imagine human intelligence is so entirely singular. Exhibit A might be birds. Once we said "birdbrained" as an insult. But research of years now is showing birds as anything but dumb. And some, you might call geniuses. This hour On Point, we're talking hornbills, grackles, kingfishers, crows - and the often astonishing genius of birds.
-- Tom Ashbrook
Guest
Jennifer Ackerman, science writer. Author of the new book, "The Genius of Birds." Also author of "Sex Sleep Eat Drink Dream," "Ah-Choo!" and "Chance in the House of Fate."
From Tom's Reading List
The Daily Progress: 'The Genius of Birds' is latest feather in author Jennifer Ackerman's cap -- "The crow that appears on the videotape is as methodical in its movement as a conscientious child setting the dinner table. This particular member of the corvine family is watchful of fast-moving traffic as it hops onto a busy street in Akita, Japan. It drops a nut it has been carrying in its beak onto the roadway, and then quickly retreats to the safety of the snow-covered curb."
Behavioral Ecology:  The town bird and the country bird: problem solving and immunocompetence vary with urbanization — "Birds from urbanized areas were better at problem solving than their rural counterparts, but did not differ in color discrimination learning. They were also bolder but, surprisingly, more neophobic than rural birds. Urban birds also had an enhanced immunocompetence."
The Conversation: Will we soon see another wave of bird extinctions in the Americas? — "To appreciate the significance of today's looming extinctions in the tropics, we must travel north to the great deciduous forests of the eastern United States, which are haunted by the ghosts of extinctions past. Here, the opportunity to experience the double raps of Ivory-billed Woodpeckers, sun-obscuring clouds of Passenger Pigeons, raucous flocks of Carolina Parakeets, and the monotone song of the Bachman's Warbler is seemingly forever lost."
Read An Excerpt Of "The Genius of Birds" By Jennifer Ackerman
Watch Some Birds On Camera
Playlist
"Blackbird" by the Beatles
"I Like Birds" By Eels
"Rockin' Robin" By Bobby Day
This program aired on April 12, 2016.