Does America Have A Duty To Help Refugees In Europe?
Resume
A top former US diplomat says refugees and tribalism are pulling Europe apart and that the US needs to get involved- to help Europe by helping refugees.
With guest host Jane Clayson.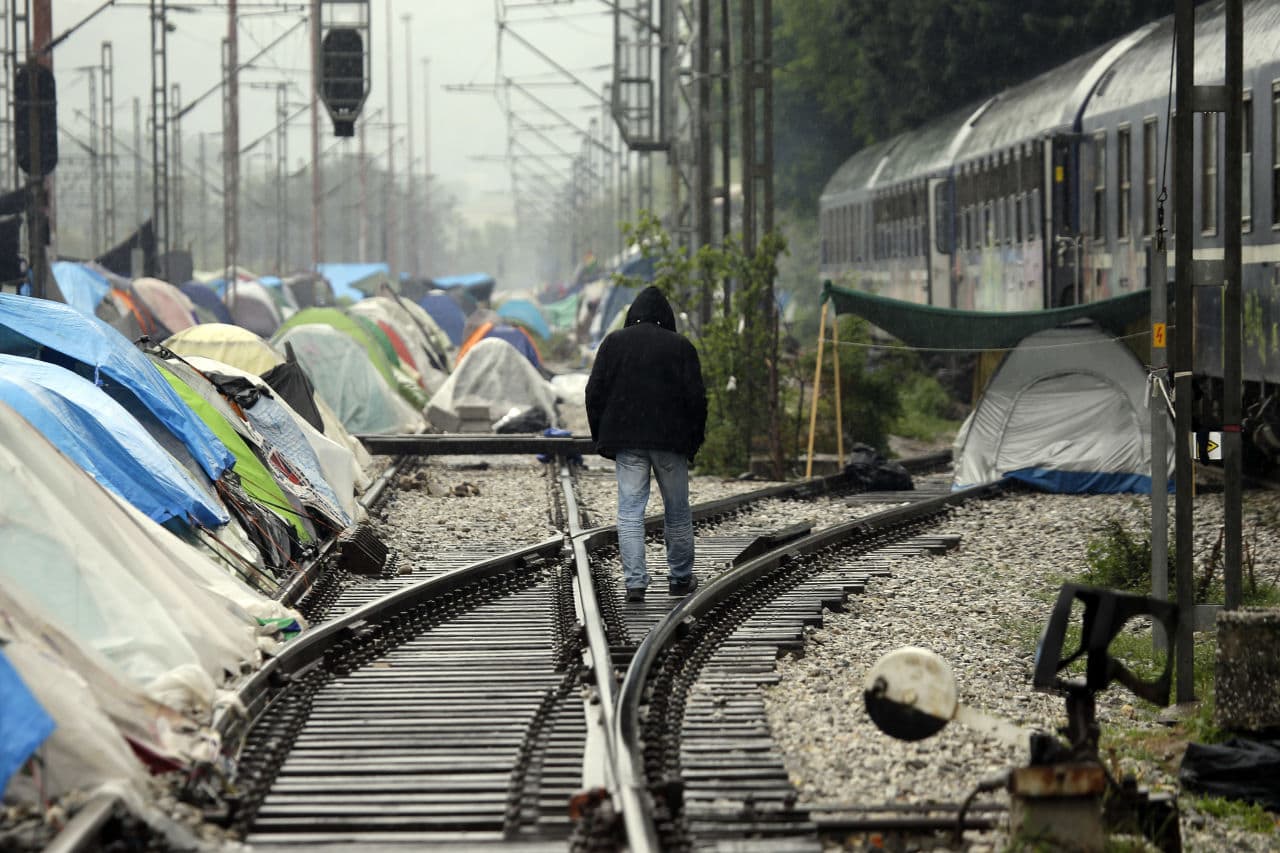 The European Union was supposed to unite the continent so closely that it could not be divided by war or tribalism. But Europe is looking awfully divided these days. Politicians and people from England to Hungary are taking extreme nationalist political views toward refugees. My guest today says the US has a deep stake in a united Europe, and needs to help Europe help the refugees. This hour On Point: America and the crisis in Europe.
-Jane Clayson
Guests
John Shattuck, President of the Central European University in Budapest, Hungary. Former Assistant Secretary of State for Democracy, Human Rights and Labor, former Ambassador to the Czech Republic. Read his recent piece: The US needs to help the EU end the refugee crisis.
Aphroditi Vati, helps run her family's hotel, Hotel Aphroditi, located on the island of Lesvos in Greece.
Amber Corbett, British volunteer who raised funds to bring supplies and build a schoolroom at the refugee camp in Calais.
From The Reading List
The US needs to help the EU end the refugee crisis — "The United States should do more to promote these values by increasing its support for relief efforts and opening its doors to refugees from the Middle East. European governments this year are contributing four times more money than the United States to the financially strapped United Nations High Commissioner for Refugees. Meanwhile, the United States will resettle a minuscule 10,000 Syrian refugees, compared with more than 500,000 in Germany." (Boston Globe)
Refugee welcome begins to wear thin in Greece — "It has now become a socio-economic as well as a political issue. Small communities do not wish to see the establishment of camps in their neighborhoods/regions which have every chance of becoming permanent," said Economides, highlighting that between an ineffective government and hostility in communities where camps are built, "refugees are stuck in the middle of a growing perfect storm."" (Deutsche Welle)
European Leaders Face Criticism For Refugee Deal With Turkey — "Under the deal, for every Syrian sent back to Turkey, the European Union will take a Syrian refugee directly from Turkey — until they reach 72,000. The EU will foot the bill for the deportations, in addition to giving aid organizations in Turkey around $6.8 billion in assistance. The deal was immediately met with criticism from human rights groups, who say the agreement does little to guarantee the long-term safety of refugees, or to ensure that anyone returned to Turkey will not simply be sent back to the very countries they're escaping from." (FRONTLINE)
This program aired on May 2, 2016.