The Great Political Realignment Of 2016
Resume
America's two-party political system and the will of the people. Is it time for a big rethink? A realignment? New parties?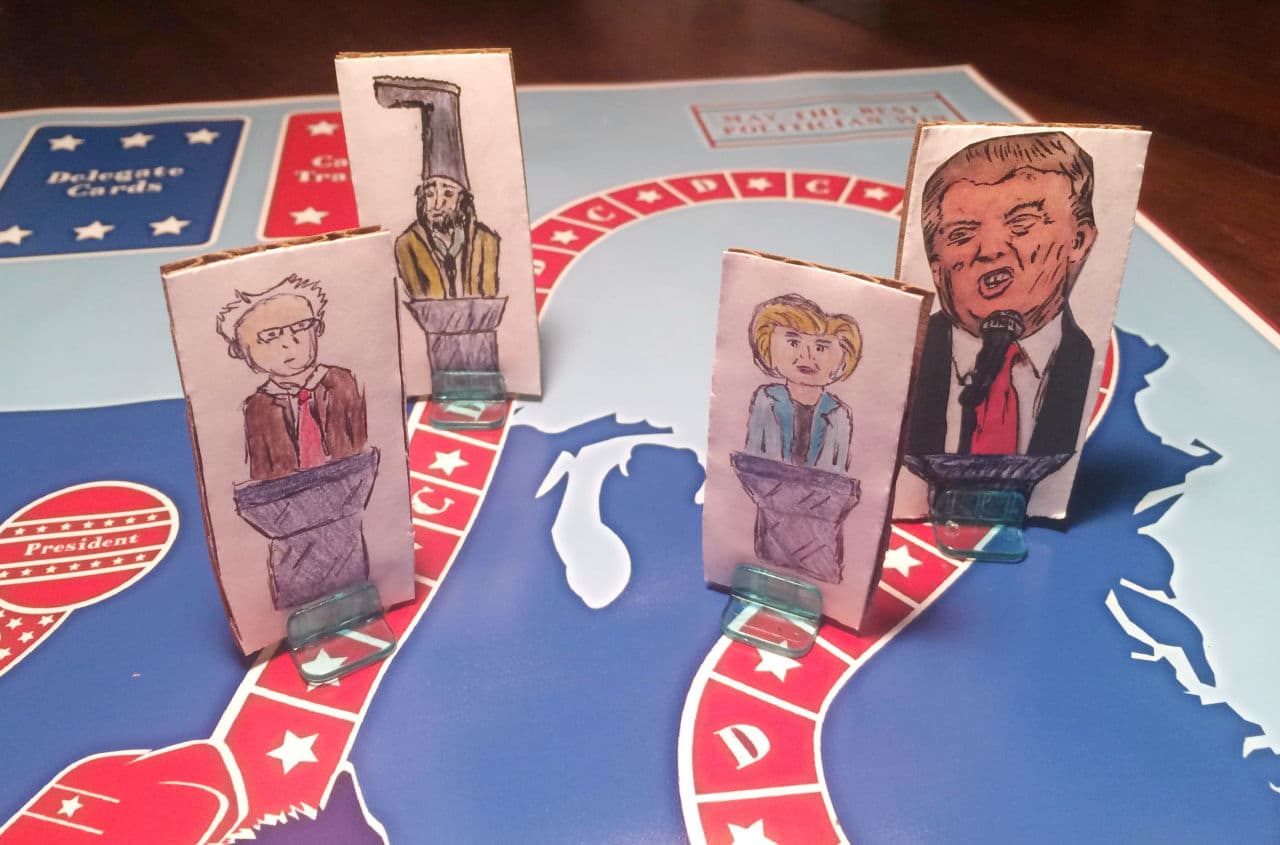 American politics are in the midst of a shake up like they have not seen in a long, long time. Donald Trump is attacked by the last Republican nominee, Mitt Romney, as "a phony a fraud… playing the American public for suckers." Four out of the last five GOP nominees won't support Trump. There's talk of a party crack-up. Democrats have their own rifts to confront after millions have felt the Bern. Old ways won't do. This hour On Point: What now for American politics and the parties that have ruled them?
-Tom Ashbrook
Guests
Molly Ball, staff writer for The Atlantic. (@mollyesque)
Jamelle Bouie, chief political correspondent at Slate. (@jbouie)
Julia Azari, associate professor of political science at Marquette University. Contributor at VOX and FiveThirtyEight. Author of Delivering the People's Message: The Changing Politics of the Presidential Mandate.(@julia_azari)
From Tom's Reading List
The Day the Republican Party Died — "A funny thing has happened to the Tea Party's brand of anti-incumbent fervor in the age of Trump. In down-ballot primaries, antiestablishment conservatives have largely flopped. In Indiana on Tuesday, Representative Marlin Stutzman, a stalwart member of the Freedom Caucus that helped oust former Speaker John Boehner, was routed in the Senate primary by a fellow congressman supported by Senate Majority Leader Mitch McConnell. In primaries in Alabama and elsewhere, incumbent and establishment candidates have similarly had an easy ride against their challengers. It is as if Trump had provided an outlet for all the primary electorate's rage, leaving their local representatives unscathed." (The Atlantic)
What Pundits Keep Getting Wrong About Donald Trump and the Working Class — "If the 'working class" and the "white working class" are synonymous, then Trump is a genuine threat—a demagogue who can channel and ride mass frustration to the White House. And it bolsters Sullivan's (and others')subordinate point: that liberals bear a great deal of blame for Trump for having stigmatized working-class morals and attitudes and ignoring their anger and economic anxiety, thus alienating them from mainstream politics and leaving them ripe for a figure like Trump." (Slate)
When Political Parties Splinter — "As Republican Party leaders split between the #NeverTrumps and those who say they will support Donald Trump — or even offer him their endorsement — the emerging conventional wisdom is that the GOP is on the verge of a significant divide. It's an extraordinary moment; American parties don't permanently splinter very often — they are remarkably stable, resilient institutions. But sometimes factions or leaders wander off for an election cycle, or two, or more. What do these splits look like? What are the warning signs, and what happens post-breakup? What should we expect if the GOP does fall apart?" (FiveThirtyEight)
This program aired on May 9, 2016.