Week In The News: Trump Clinches Nomination, Clinton Email Report, Cosby Heads To Trial
Resume
Obama at Hiroshima. Turmoil at Trump rallies. Clinton's emails, heating up. Sanders predicts a "messy" convention. Our weekly news roundtable goes behind the headlines.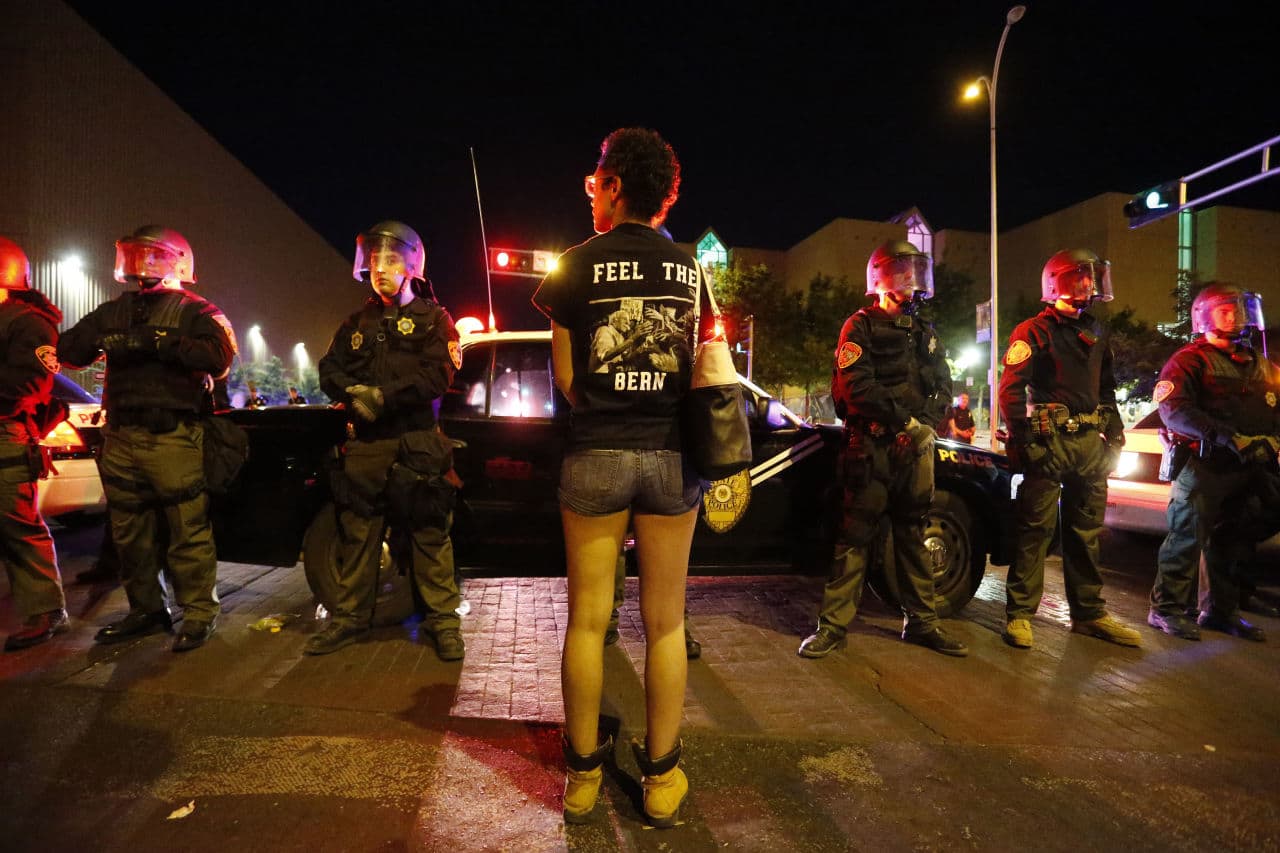 Somber reflection this week from President Obama on humankind, war, and the dropping of the atomic bomb on Hiroshima. We need a moral revolution to keep up with our technology, he said. At home, Trump is over the top of the number of delegates needed to clinch the Republican nomination. Hillary Clinton, rapped by the State Department Inspector General for her private e-mail use. A top TSA chief is out. This hour On Point, our weekly news roundtable goes behind the headlines. — Tom Ashbrook
Guests
Demetri Sevastopulo, Washington bureau chief for the Financial Times. (@dimisevastopulo)
Juana Summers, editor at CNN Politics. (@jmsummers)
Jack Beatty, On Point news analyst. (@JackBeattyNPR)
From Tom's Reading List
Financial Times: China warns G7 not to 'escalate tensions' in Asia — "China's foreign minister fired a pre-emptive shot at G7 leaders gathering in Japan on Thursday, warning them not to 'escalate tensions' over territorial disputes in the South and East China Seas. Last month, foreign ministers from the G7 angered Beijing by issuing a thinly veiled statement critical of its 'island building' activities in the South China Sea over recent years. The issue is expected to be raised again as G7 heads of state and prime ministers begin two days of discussions in Ise-Shima."
CNN Politics: Donald Trump has delegates to clinch GOP nomination — "While Trump has had the nomination locked down for weeks, he has now reached the threshold of 1,237 delegates with the help of previously uncommitted delegates who now support his candidacy. A handful of states, including the large prizes of California and New Jersey, will hold the final primaries on June 7."
POLITICO: Why Clinton's email problems are here to stay — "A newly issued report on Hillary Clinton's use of a private email server flatly rejects one of her core defenses in the controversy — that she was playing by the rules. And while the findings of the State Department Inspector General probe don't land any devastating blows against the Democratic front-runner, they provide ample grist to keep questions about her handling of the situation alive as the general election campaign gears up."
This program aired on May 27, 2016.