Animal Rights And The 'Humane Economy'
Play
This article is more than 6 years old.
The end of orcas at SeaWorld, McDonald's using cage-free eggs — should animal lovers be optimistic about a new "humane economy"?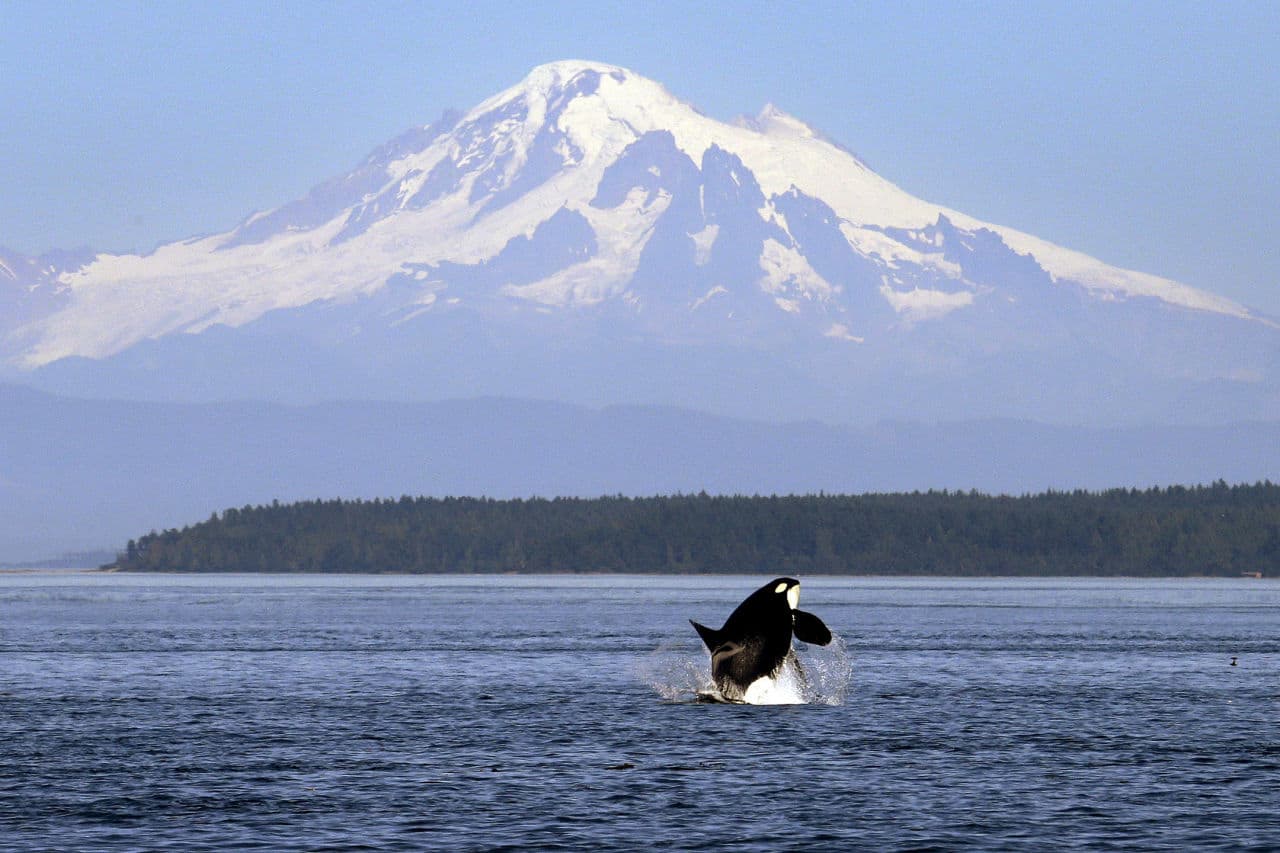 For eons, animals have been hunted, harvested, exploited for human needs. In the industrial age economy, some of that exploitation looked especially cruel – tightly-caged animals in the millions fed to slaughter. For years, those who protested that and more were at the margins.  Not now. Wayne Pacelle, head of the Humane Society of the United States says we are entering a new "humane economy." Even at Walmart and McDonald's and SeaWorld. This hour On Point, the humane economy. — Tom Ashbrook
Guest
Wayne Pacelle, president and CEO of the Humane Society of the United States of America. Author of the new book, "The Humane Economy — Animal Protection 2.0: How Innovators and Enlightened Consumers Are Transforming the Lives of Animals." (@waynepacelle)
From Tom's Reading List
New York Times: A Humane Revolution — "The best way for nonprofits to get large-scale results is sometimes to work with corporations to change behavior and supply lines — while whacking them when they resist."
iworry: Dead or Alive? Valuing An Elephant — "Protecting elephants makes monetary sense. Data of this type can be used to show key decision makers that elephant conservation is a far more viable economic proposition than the ivory trade. It's a powerful incentive to decision makers in charge of our natural resources to protect the species against rampant poaching."
Orlando Sentinel: Protect people and black bears — "Killing bears should be the solution of last resort. And when it is done, it should be done using common sense. A free-for-all hunt is counterproductive."
Read An Excerpt Of "The Humane Economy" By Wayne Pacelle
This program aired on May 31, 2016.