Antibiotic Resistant Superbug Arrives In America
Play
This article is more than 7 years old.
A new superbug resistant to our antibiotic of last resort has shown up in the U.S. We look at the threat, and our dwindling antibiotic options.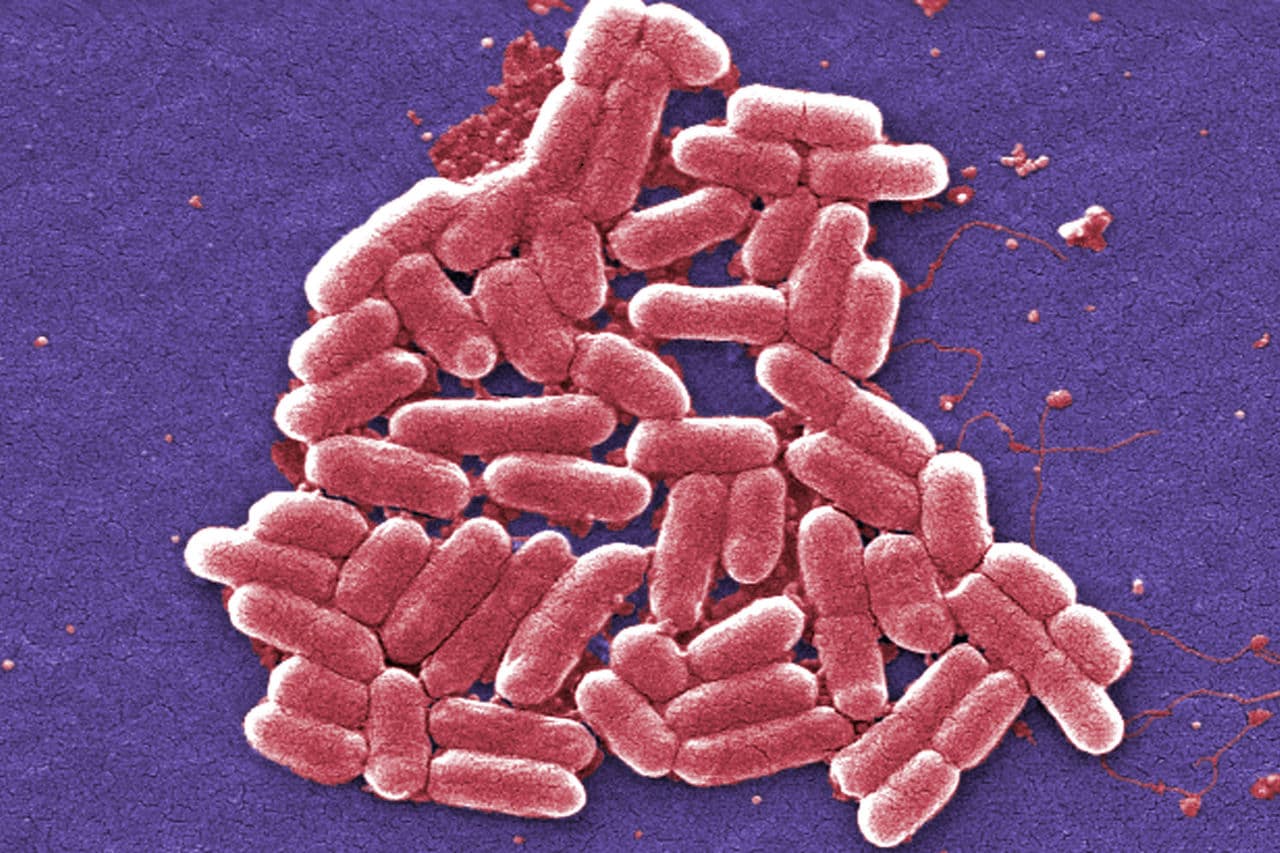 We've heard for years that the effectiveness of antibiotics we use to fight everything from ear aches to urinary tract infections was at risk. Last week, bad news on that front. A new federal push to track down superbugs found one almost as soon as it started looking. In the United States. The first patient ever found here with a bacteria resistant to what is now our last line of antibiotic defense. This hour On Point, are we entering the post-antibiotic age? And what do we do about it? — Tom Ashbrook
Guests
Sabrina Tavernise, science correspondent for the New York Times. (@stavernise)
Lance Price, head of the George Washington University Antibiotic Resistance Action Center. Microbiologist and professor in the Milken Institute School of Public Health at the George Washington University. (@battlesuperbugs)
Lt. Col Dr. Paige Waterman, practicing physician at Walter Reed National Military Medical Center. Deputy chief of the Armed Forces Health Surveillance Branch and former deputy director of the Multidrug-Resistant Organism and Surveillance Network.
From Tom's Reading List
New York Times: Infection Raises Specter of Superbugs Resistant to All Antibiotics — "American military researchers have identified the first patient in the United States to be infected with bacteria that are resistant to an antibiotic that was the last resort against drug-resistant germs. The patient is well now, but the case raises the specter of superbugs that could cause untreatable infections, because the bacteria can easily transmit their resistance to other germs that are already resistant to additional antibiotics."
Vox: Scientists have just found a "nightmare superbug" in the US — "Superbugs, which are bacteria unresponsive to the drugs we have in our medical arsenal, naturally evolve in response to antibiotic exposure. But there are factors that can speed up their arrival and proliferation. And it turns out the individual choice we make about how and whether to use antibiotics is a big one."
Washington Post: The superbug that doctors have been dreading just reached the U.S. — "For the first time, researchers have found a person in the United States carrying bacteria resistant to antibiotics of last resort, an alarming development that the top U.S. public health official says could mean 'the end of the road' for antibiotics."
This program aired on May 31, 2016.