Brand New WBUR.org Launches June 9th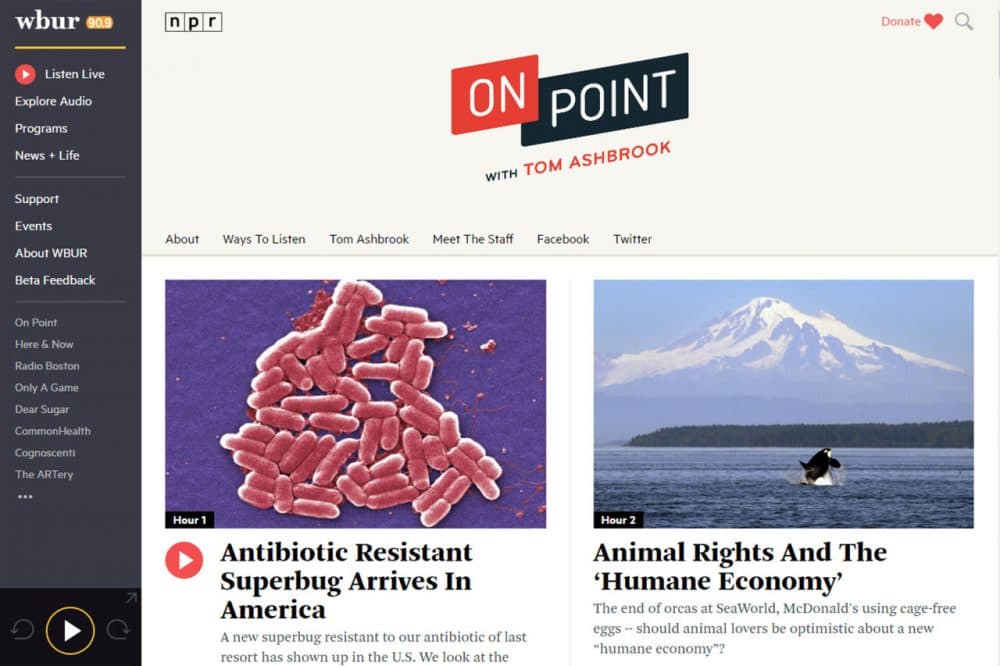 This article is more than 6 years old.
Good news, friends, loved ones and casual visitors of On Point Radio dot org!
That long-rumored new website we've promised you for months, nay years? It's finally, actually coming.
The launch date: June 9th, 2016. (Editor's note: late in the afternoon.)
Everything you love about On Point will still be there after the jump — with the addition of a really nifty constant live player option that will allow you to browse any On Point or WBUR page while continuously listening to a program at the same time.
We're thrilled to show you what our digital team has been working on for the past few years — and excited to hear what works for you (or what doesn't) in this upcoming transitional period. You're welcome to visit the new site now: https://beta.wbur.org. By June 9th, any visit to OnPointRadio.org or WBUR.org will take you right to the new site without fail.
Feel free to tell us what you think in the comments below, in our redesign feedback form, @OnPointRadio at onpointnpr AT gmail DOT com. We'll See you on the other side of June 9th!