Tackling Homelessness, In San Francisco And Beyond
Resume
Are you seeing the homeless as summer deepens? We'll look at a big new San Francisco push to tackle homelessness.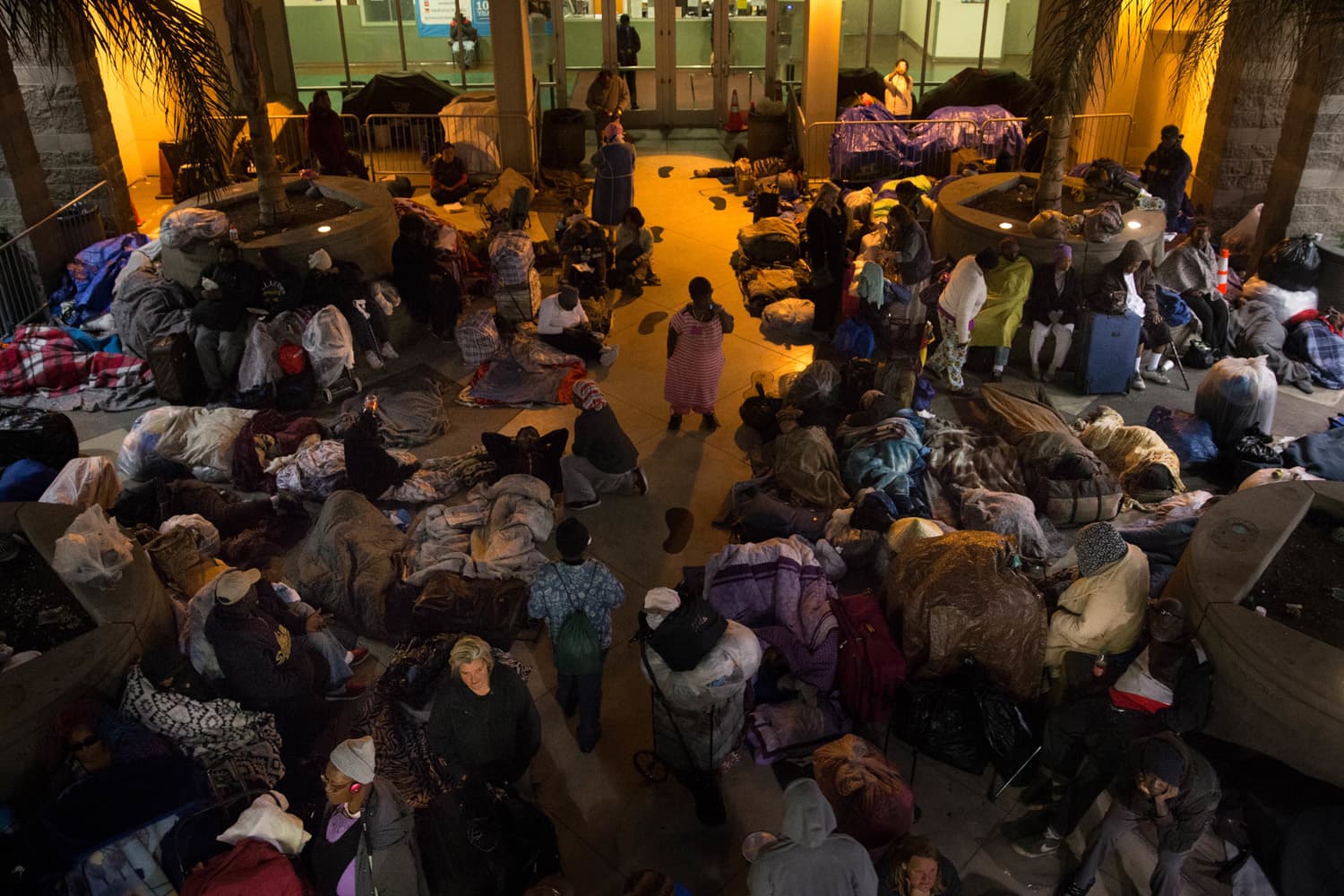 It is not so hard to become homeless in this country. Millions of Americans live one paycheck from zero. Jobs go away. Houses too. Families break. Drugs and mental illness play in. And the results are easy to see in American streets. Homeless people. Some trying to hold it together. Some just lost. San Francisco has a big homeless population. It's just taken an extraordinary look at the problem, and solutions. This hour On Point, American homelessness, and the new push in San Francisco. — Tom Ashbrook
Guests
Audrey Cooper, editor in chief of the San Francisco Chronicle. Creator of the SF Homeless Project. (@audreycoopersf)
Devin Katayama, East Bay reporter for KQED. (@radiodevin)
Jeff Kositsky, director of the San Francisco Department of Homelessness and Supportive Housing. Former executive director of the Hamilton Family Center. (@jeffkositsky)
Mary Cunningham, senior fellow in the Metropolitan Housing and Communities Policy Center at the Urban Institute. Former director of the Homeless Research Institute at the National Alliance To End Homelessness. (@marykcunningham)
From Tom's Reading List
San Francisco Chronicle: SF Homeless Project: Letter to the City — "We see the misery around us – the 6,600 or more people who live on the streets of San Francisco – and we sense it is worsening. We feel for the people who live in doorways and under freeways, and for the countless others who teeter on the edge of eviction. We empathize with the EMTs, the nurses and doctors, the social workers and the police. They are on the front lines of this ongoing human catastrophe."
KQED: In Contra Costa, One Man's Homeless Outreach Mission Comes to an End — "For the past dozen years or so, Doug Stewart has spent most of his nights in places most people would never choose to go. He treks through urban woodlands and along dark and dangerous train tracks in Contra Costa County, seeking the out-of-the-way places where those with no permanent shelter are camped out."
Mother Jones: 1 in 200 San Franciscans Sleep on the Streets — "On any given night, 1 in 200 San Franciscans sleep on the street. Among the nation's large urban areas, the city has the highest per capita rate of unsheltered homeless people—people who live outside, in cars, or in abandoned buildings, as opposed to in shelters or transitional housing."
This program aired on July 7, 2016.