'Pokemon Go' And Our Augmented Reality Future
Play
This article is more than 6 years old.
'Pokemon Go' fever. The augmented reality game that's sweeping the world and taking gaming to the streets.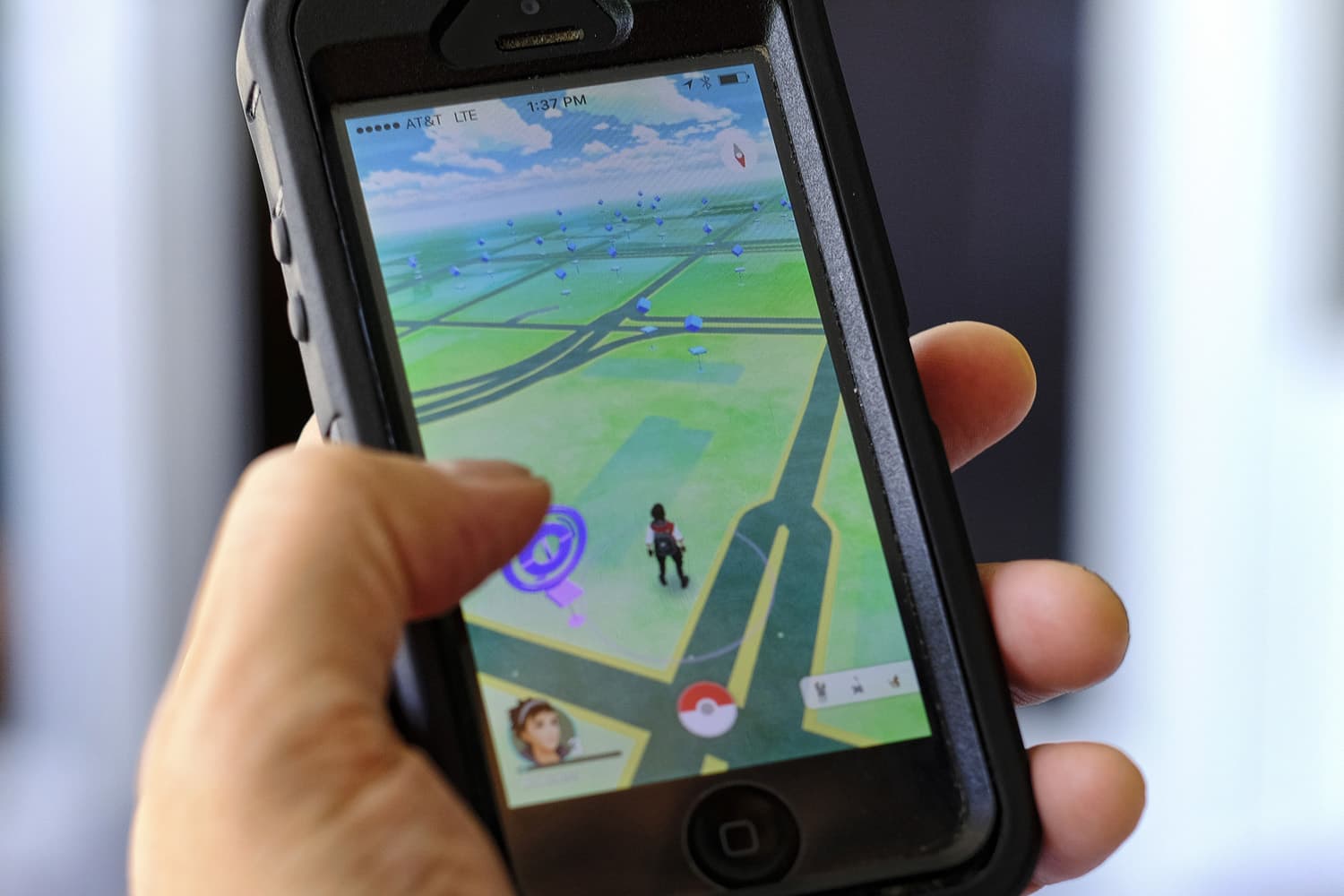 "Pokemon Go" has been out since Friday, and already millions of people have the app loaded on their phones and are chasing virtual Poke monsters through streets and buildings all over the place. If you don't have the game, they may look crazy. Shouting, "Pikachu!" and chasing down the alleyway with their smart phones held high. It's called "augmented reality" – a game that slaps virtual stuff on top of real stuff and says "go!" This hour On Point, the "Pokemon Go" phenom, and what's next for augmented reality. — Tom Ashbrook
Guests
Paul Tassi, covers video games, technology and the internet for Forbes.com. Editor-in-chief of UnrealityMagazine.com (@PaulTassi)
Gaia Dempsey, co-founder and vice president of DAQRI International. (@fianxu)
David Levitt, founder and CEO of Pantomine Corporation. (@davidlevitt)
From Tom's Reading List
Forbes: Firm Estimates 'Pokemon Go' Has 7.5M Downloads, $1.6M Daily Revenue In US Alone — "Nintendo has been extremely hesitant to dive into mobile, given their own position in handheld hardware, and their first forays like Miitomo haven't exactly taken the world by storm. But here, in the form of Pokemon Go, we have 'concept + execution' success in a way that has become a full blown worldwide cultural phenomenon, and players are having so much fun they don't think twice about throwing money at the game."
Los Angeles Times: 'Pokemon Go' shows augmented reality's edge over full-on virtual reality — "Virtual reality is often lauded as the future of gaming. With its high-tech headsets, it can transport gamers to fantastic virtual environments, completely separate from the real world. But the recent runaway success of a mobile Pokemon app suggests great promise for augmented reality – virtual reality's less glamorous, less isolating cousin."
The Wall Street Journal: In 'Pokemon Go' Craze, How Much Profit Does Nintendo Capture? - "The sudden change in Nintendo's fortunes rests on investors' anticipation for profits from "Pokemon Go," an application for smartphones in which players look for animated characters superimposed on real-life images on their phone screens. The app is free to download, and the revenue comes from purchases that players can make within the app, such as incense to lure the Pokemon creatures."
This program aired on July 13, 2016.