Trump's Challenges In A Diverse America
Resume
From the Republican National Convention in Cleveland, Donald Trump and diverse America. We look at his challenge in reaching our big minorities.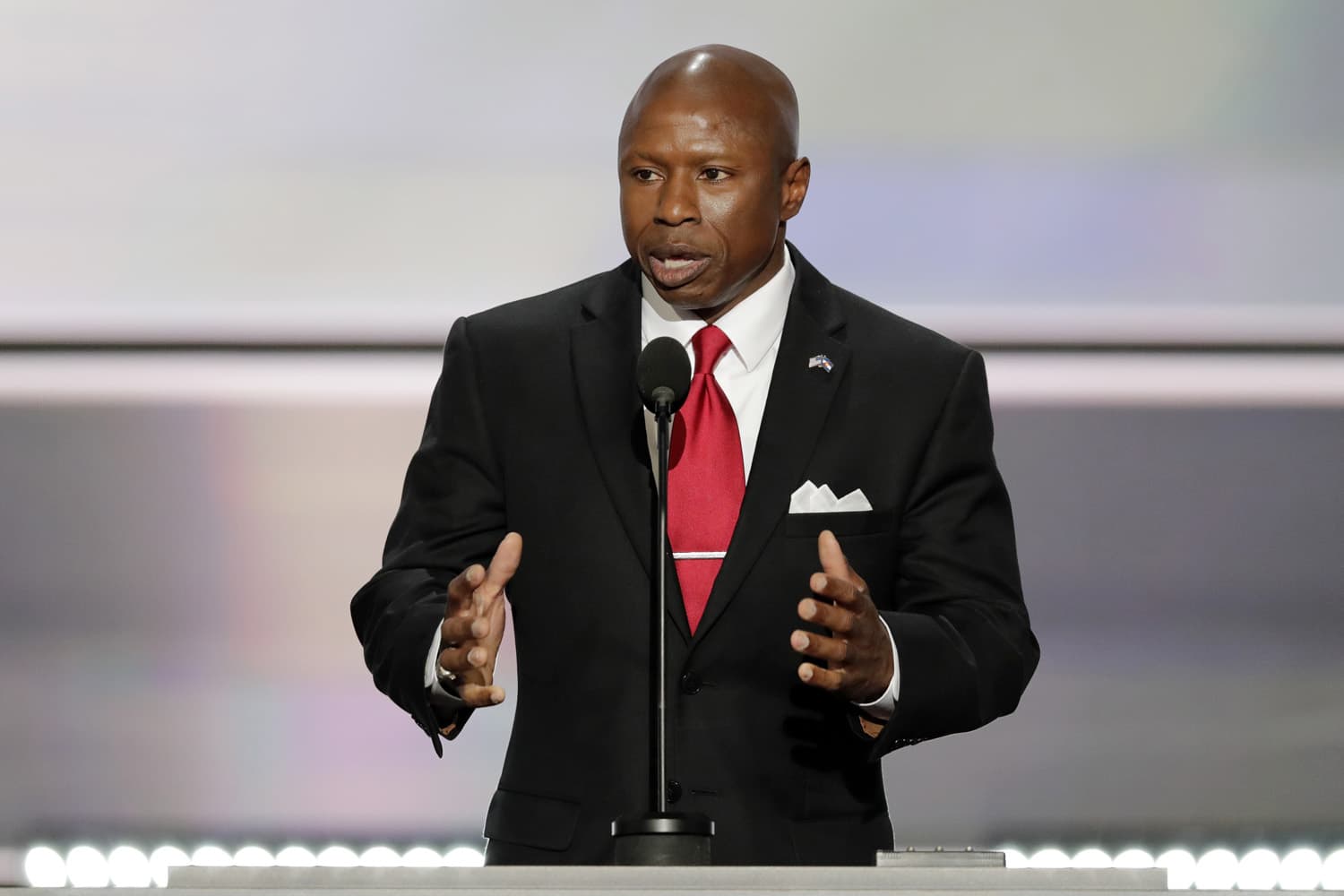 "Lock her up," rang through the arena last night at the Republican National Convention in Cleveland, a harsh chant for Hillary Clinton on a night when Donald Trump's youngest daughter also spoke of her father's tenderness.  Ben Carson was there. But look around the hall and it is white. Like many Trump rallies. Very notably white. Courting minorities has not, to say the least, been a Trump priority.  Maybe the opposite.  Can he win without them? And at what cost? This hour On Point, Donald Trump and America's minorities. — Tom Ashbrook
Guests
Rosie Gray, political reporter for BuzzFeed News. (@RosieGray)
Nathan Gonzales, editor and publisher of the Rothenberg and Gonzales Political Report. Founder of the site, Politics in Stereo. Contributing writer for Roll Call. (@nathanlgonzales)
Star Parker, conservative columnist. Founder and president of the Center for Urban Renewal and Education. (@StarParker)
Clarence Page, Pulitzer Prize-winning columnist and editorial writer for the Chicago Tribune. (@cptime)
Curtis Hill, Republican nominee for Indiana Attorney General. (@CurtisHill_IN)
From Tom's Reading List
BuzzFeed News: Inside A White Nationalist Conference Energized By Trump's Rise -- "Trump has been held to account somewhat for his white supremacist supporters; on CNN a few months ago he was asked about the endorsement of former Ku Klux Klan Grand Wizard David Duke and declined to disavow him. (He later did.) But the stories keep popping up again and again; one of the most recent examples is William Johnson, a California lawyer and American Freedom Party leader who was selected as a delegate for Trump in California and later was removed/resigned from Trump's slate amid an uproar."
Washington Examiner: There's no happy ending for the GOP — "The debate over why Republicans lost the 2012 election was never resolved. As I've written before, there are broadly two factions in this war: Those who believe Republicans lose by being too moderate and failing to adhere to principle, and those who believe Republicans lost by being too conservative and failing to build a broad coalition. Donald Trump getting blown out in the 2016 election will, sadly, do nothing to advance this debate."
New York Times: Black Republicans See a White Convention, Heavy on Lectures -- "For many black Republicans, the party's convention has veered unexpectedly and unhappily toward lecturing and moralizing on issues of race, an off-putting posture at a time when Mr. Trump is staggeringly unpopular with minority voters. He drew support from zero percent of African-Americans in recent NBC News/Wall Street Journal polls in Ohio and Pennsylvania, and he is struggling badly with Hispanics, partly because of his harsh language about Mexicans and immigrants."
This program aired on July 20, 2016.