Details Of A Possible Trump Presidency
Resume
Envisioning a Trump Presidency. Imagining, from Cleveland, what that might look like, from trade to social issues.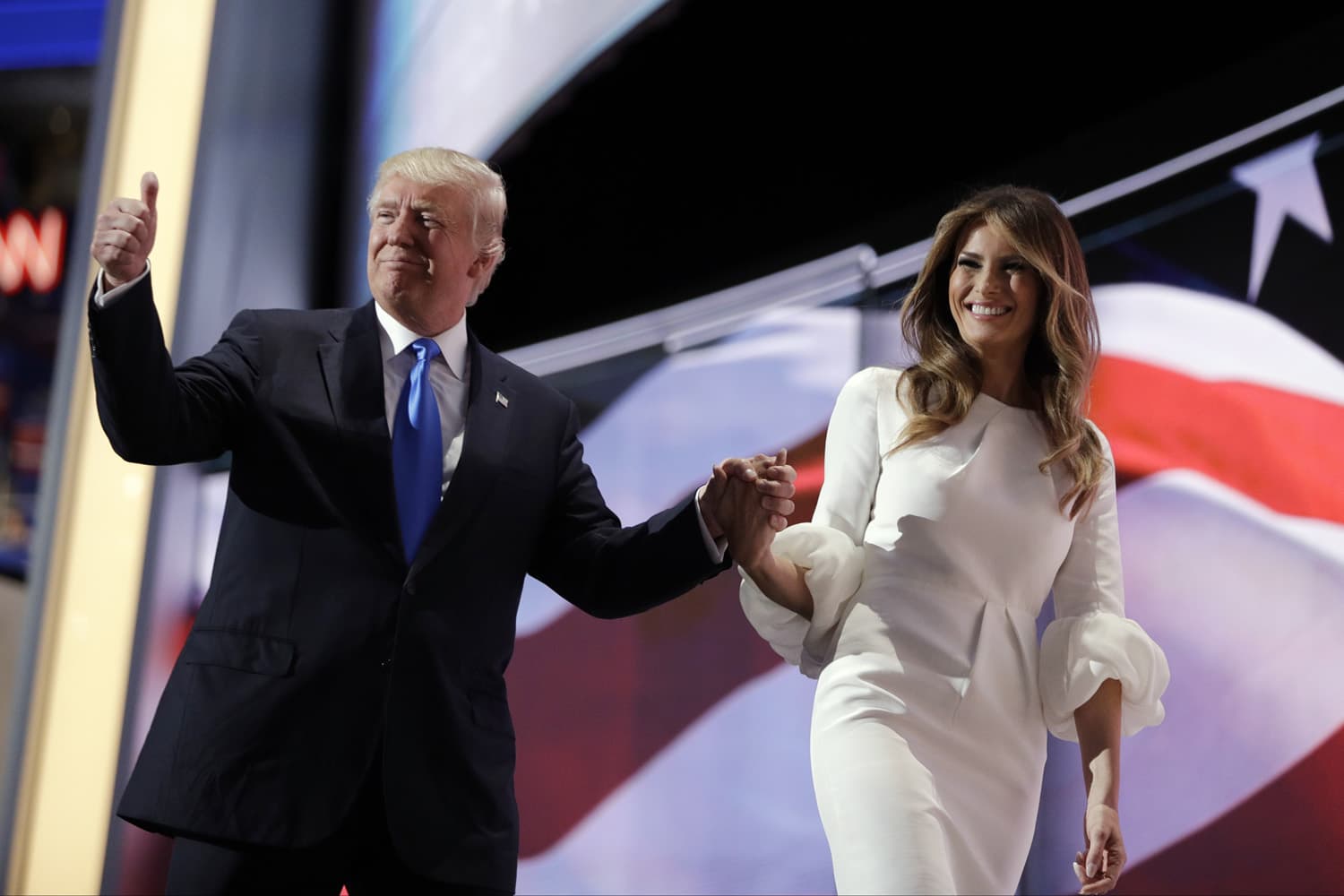 It is the last day of the Republican National Convention and the place is buzzing with Ted Cruz talk, with the spectacle of Senator Cruz being almost booed off stage last night in Cleveland. But Ted Cruz is not going to be president in January. Donald J. Trump could be. What might that actually look like? A Trump presidency? On the economy? Trade? Jobs? Taxes? Social policy? War and peace. We can't know, but it's time to imagine. This hour On Point, it may never happen, but it could.  Envisioning a Donald Trump presidency. — Tom Ashbrook
Guests
Rep. Steve King (R-IA), Republican Congressman representing Iowa's Fourth Congressional District. (@stevekingia)
David Sanger, national security correspondent for the New York Times.  (@SangerNYT)
Megan McArdle, columnist for Bloomberg View. (@asymmetricinfo)
Heather Haddon, national political reporter for The Wall Street Journal. (@heatherhaddon)
Lisa Desjardins, political director for the PBS NewsHour. (@lisadnews)
From Tom's Reading List
New York Times: Donald Trump Sets Conditions for Defending NATO Allies Against Attack -- "Donald J. Trump, on the eve of accepting the Republican nomination for president, said Wednesday that if he were elected, he would not pressure Turkey or other authoritarian allies about conducting purges of their political adversaries or cracking down on civil liberties. The United States, he said, has to 'fix our own mess' before trying to alter the behavior of other nations."
Bloomberg View: Republicans Can't Praise Trump, So They Bash Clinton — "What can all these folks agree on? That they don't want Clinton to be president. That was the subtext of Paul Ryan's speech, which barely mentioned Trump, and never praised him. All he could bring himself to say about Trump was that at least if Trump was elected, Clinton would not be president."
The Wall Street Journal: GOP Mayors Want More Detail on Donald Trump's Urban Agenda — "Republican mayors are irked that Donald Trump hasn't laid out an urban agenda and has so far rebuffed their efforts to get to know him. Mick Cornett, the Republican mayor of Oklahoma City and the head of the U.S. Conference of Mayors, said the group invited Mr. Trump to speak at their annual conference in Indianapolis late last month but was unsuccessfulin getting the presumptive Republican nominee to respond."
This program aired on July 21, 2016.