Imperial Priest: California's Father Junípero Serra
Resume
This program was originally broadcast on November 1, 2013.
Father Serra and the tough history of the priest and colonialist who brought the Spanish Empire and the church to California, three centuries ago.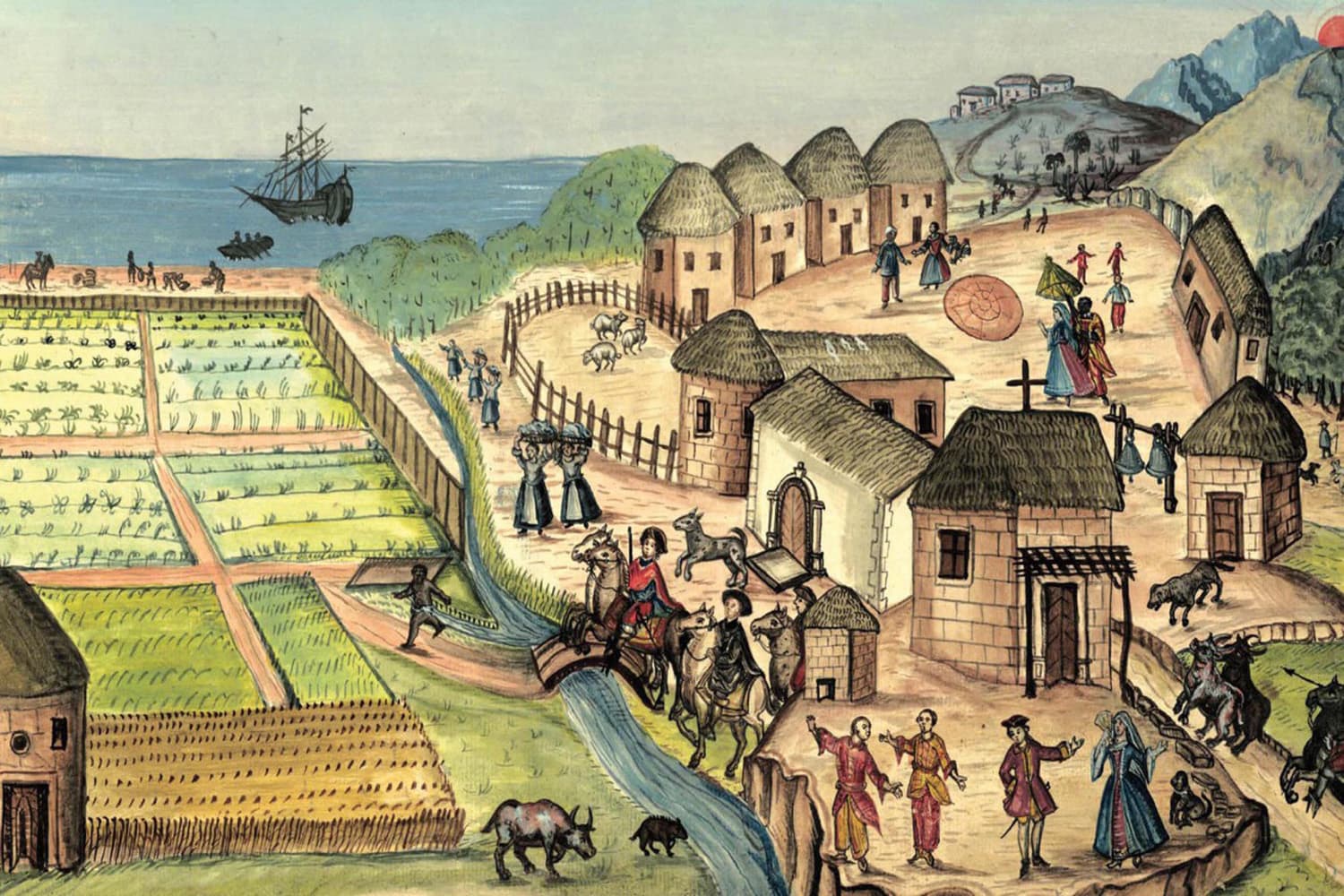 Every California school child knows the story of Father Junípero Serra, the Franciscan priest who brought the mission system, New Spain and the Church north from Mexico and up the western shore of the New World.  If you know San Diego, Santa Barbara and Santa Clara, San Francisco, you know his design.  Build the missions, gather the natives, teach the Gospel, change the world.  He is venerated for what he built, and – like Christopher Columbus these days – criticized for what he crushed. This hour On Point, a new history of California's founding father and imperialist priest, Junípero Serra. — Tom Ashbrook
Guests
Steven Hackel, professor of history at the University of California, Riverside. Author of "Junípero Serra: California's Founding Father" and "Children of Coyote, Missionaries of Saint Francis: Indian Spanish Relations in Colonial California."
Andy Galvan, curator of Mission Dolores San Francisco.
Rubén Martinez, journalist, performer and teacher, professor of literature and writing at Loyola Marymount University. Author of "Desert America: A Journey Through Our Most Divided Landscape," "The New Americans," "Crossing Over: A Mexican Family on the Migrant Trail" and "The Other Side: Fault Lines, Guerrilla Saints, and the True Heart of Rock 'n' Roll." (@Ruben6211)
From Tom's Reading List
Los Angeles Times: Immigrant-friendly laws show California's political shift — "For much of its history, California was a Republican bastion, producing both electoral votes and national leaders such as Hiram Johnson and Earl Warren, who ensured, along with Presidents Nixon and Reagan, that the Grand Old Party was inextricably linked to the great Golden State. Over the last two decades, however, California has become something altogether different: a Democratic stronghold in presidential politics, a party fortress in Congress and the Legislature, and a dead zone for any Republican with statewide ambitions."
The Wall Street Journal: 'The Gentle Padre' — "As most any fourth-grader here can tell you, Junípero Serra (1713-1784) was California's first Franciscan missionary. But Steven Hackel, author of 'Junípero Serra: California's Founding Father,' says few people really understand the 'early apostle of the Golden State' who abandoned his life as a priest and university professor in Mallorca, Spain, in 1749 to convert Indians to Catholicism in Mexico. (He didn't come to California until 20 years later.)"
CityWatch: Why California Keeps Repeating Junipero Serra's Mistakes — "As a manager and grandiose visionary (he wanted to build enough missions so that no Californian would be more than a three-day trip away from salvation), Serra faced a conundrum not so different from that confronting California's political leaders today: How can we use our limited resources to construct and maintain statewide networks that connect sprawling communities that don't much care about one another?"
This program aired on July 25, 2016.