Clinton Foundation Controversy Creates Confusion In 2016 Campaign
Resume
With guest host John Harwood.
Saving lives or selling access? We'll break down the ethics, politics, and good work surrounding the Clinton Foundation controversy.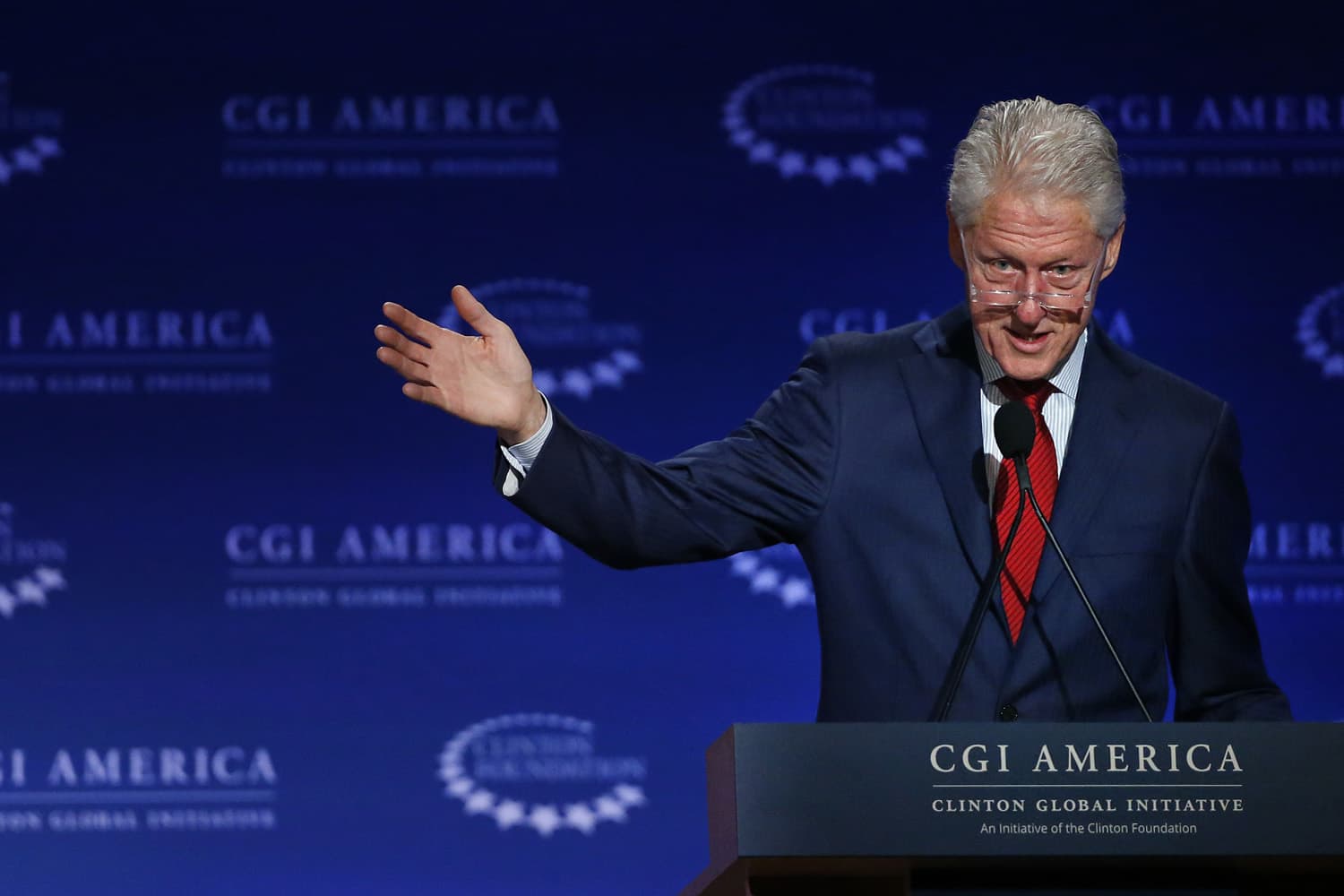 More than her economic agenda, more than her plan to stop ISIS, Hillary Clinton's relationship with the charitable foundation set up by her ex-president husband has become a campaign flashpoint. What does the Clinton Foundation do? Who gives money to it, and why? Did they distort US policy when she was Secretary of State? Would they if she's president?  This hour On Point, sorting fact from fiction on the Clinton Foundation. — John Harwood
Guests
Rosalind Helderman, political investigations and enterprise reporter for the Washington Post. (@PostRoz)
Tony Fratto, partner at Hamilton Place Strategies. Former deputy press secretary for President George W. Bush and former assistant secretary for the U.S. Treasury Department. (@TonyFratto)
Daniel Borochoff, president and founder of Charity Watch, an independent nonprofit charity watchdog group. (@DanielBorochoff)
Norm Eisen, fellow at the Brookings Institution. Former special counsel to President Barack Obama for ethics and government reform. Former U.S. Ambassador to the Czech Republic. (@normeisen)
From The Reading List
Washington Post: Emails reveal how foundation donors got access to Clinton and her close aides at State Dept. -- "A sports executive who was a major donor to the Clinton Foundation and whose firm paid Bill Clinton millions of dollars in consulting fees wanted help getting a visa for a British soccer player with a criminal past. The crown prince of Bahrain, whose government gave more than $50,000 to the Clintons' charity and who participated in its glitzy annual conference, wanted a last-minute meeting with Secretary of State Hillary Clinton."
The Wall Street Journal: Hillary Clinton Says Foundation Seeks Partners to Take On Some of Its Programming -- "Democratic presidential nominee Hillary Clinton pushed back on Friday against continuing criticism of entanglements involving the Clinton Foundation, but said the organization was working on transferring some of its programming to other entities. Facing questions about possible conflicts of interest involving the Clinton Foundation, the former secretary of state defended the organization's work and appeared to dismiss suggestions that she and her family should cut ties entirely."
Associated Press: Many donors to Clinton Foundation met with her at State -- "More than half the people outside the government who met with Hillary Clinton while she was secretary of state gave money — either personally or through companies or groups — to the Clinton Foundation. It's an extraordinary proportion indicating her possible ethics challenges if elected president."
This program aired on August 30, 2016.