Safe Spaces, Trigger Warnings And The University Of Chicago
Play
This article is more than 6 years old.
With guest host John Harwood.
The University of Chicago is the latest school to push back against trigger warnings and safe spaces. We'll look at the debate over political correctness on campus.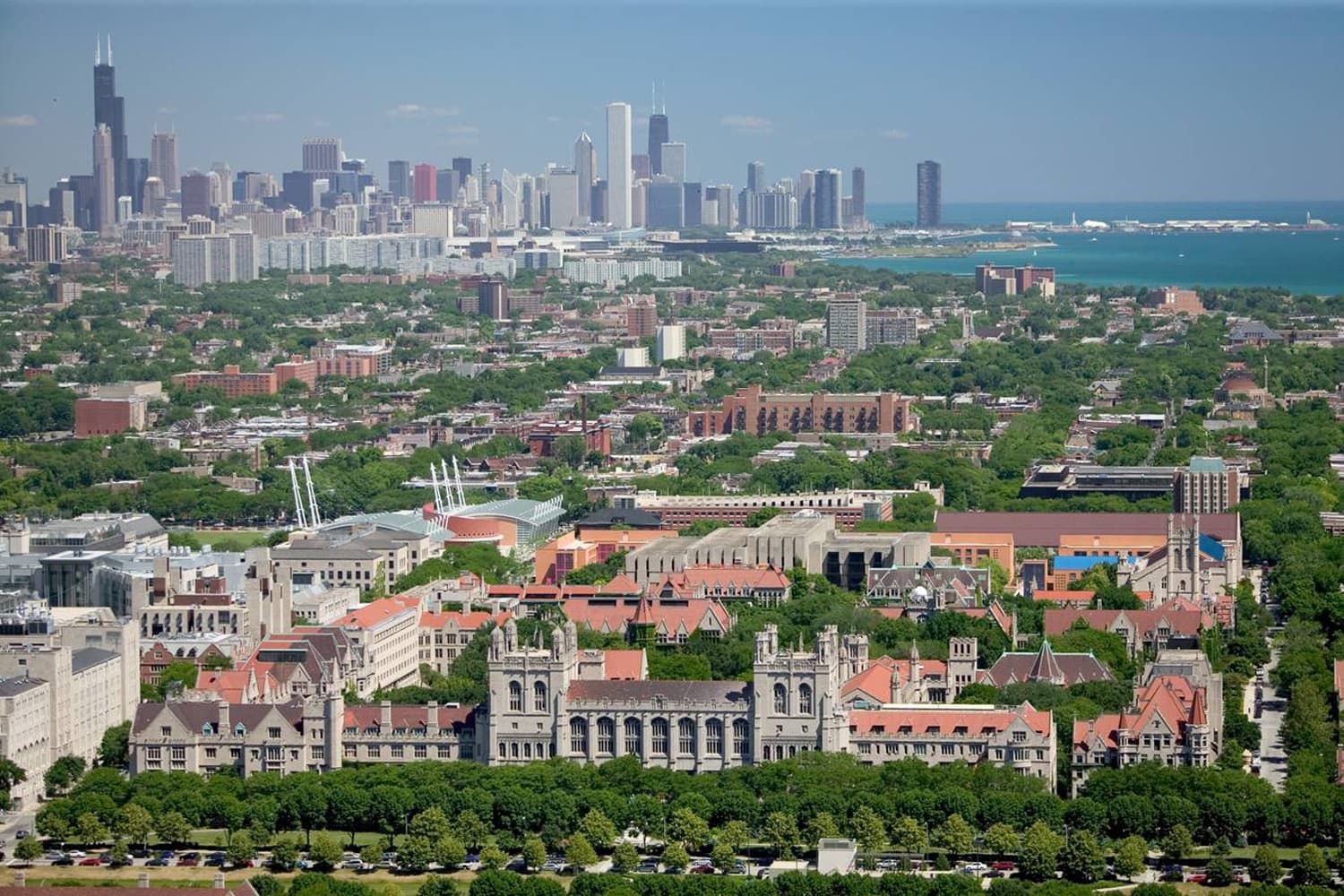 The University of Chicago decided to send a message about political correctness – to students and everyone else. "Our commitment to academic freedom means we do not support so-called 'trigger warnings, or  intellectual 'safe spaces,'" the dean wrote incoming freshmen. Was that a provocation, or common sense for campuses gone mad?  This hour On Point, anew chapter in the debate over PC culture. -- John Harwood
Guests
Stephanie Greene, senior at the University of Chicago, majoring in English. President of the Organization of Black Students. Member of the Office of Multicultural Student Affairs Student Advisory Committee. (@all_worn_out)
Cosmo Albrecht, junior at the University of Chicago, majoring in public policy. Community and government liaison for the University of Chicago student government. Member of the student group, "Chicago Student Action." (@cosmo730)
Charles Lipson, professor of political science at the University of Chicago. (@Charles_Lipson)
Jonathan Chait, staff writer for New York magazine. (@jonathanchait)
From The Reading List
New York: Chicago and the Anti-Anti-P.C. Left — "In a polarized country, it is uncomfortable to question people on your own political team. It's more convenient to wave away an internally divisive issue by instead defending the right to go to a gay bar or attend a protest, or to question the unclean motives of donation-hungry college administrators. "
Vox: I'm a black UChicago graduate. Safe spaces got me through college. — "Full of robust dialogue, safe spaces are not a bubbled-wrapped echo chamber, but a places where 'civility and mutual respect' actually matter. Though spacious, the multicultural student affairs office was always full of students sharing their struggles and grappling with oppression. Underfunded and understaffed, it was a house-turned-sanctuary for students and student groups alike. I even slept there during a particularly brutal finals week. I, like many other students, wouldn't have survived UChicago without this place to call my home."
New Yorker: The Big Uneasy -- "Wasn't free self-expression the whole point of social progressivism? Wasn't liberal academe a way for ideas, good and bad, to be subjected to enlightened reason? Generations of professors and students imagined the university to be a temple for productive challenge and perpetually questioned certainties. Now, some feared, schools were being reimagined as safe spaces for coddled youths and the self-defined, untested truths that they held dear."
This program aired on August 31, 2016.