Scandal, Sham Accounts At Wells Fargo
Resume
With guest host Jane Clayson. 
A $185 million fine for Wells Fargo. Sham accounts. Five thousand-plus employees fired and a huge payout going to the executive in charge. We'll dig in to the banking scandal.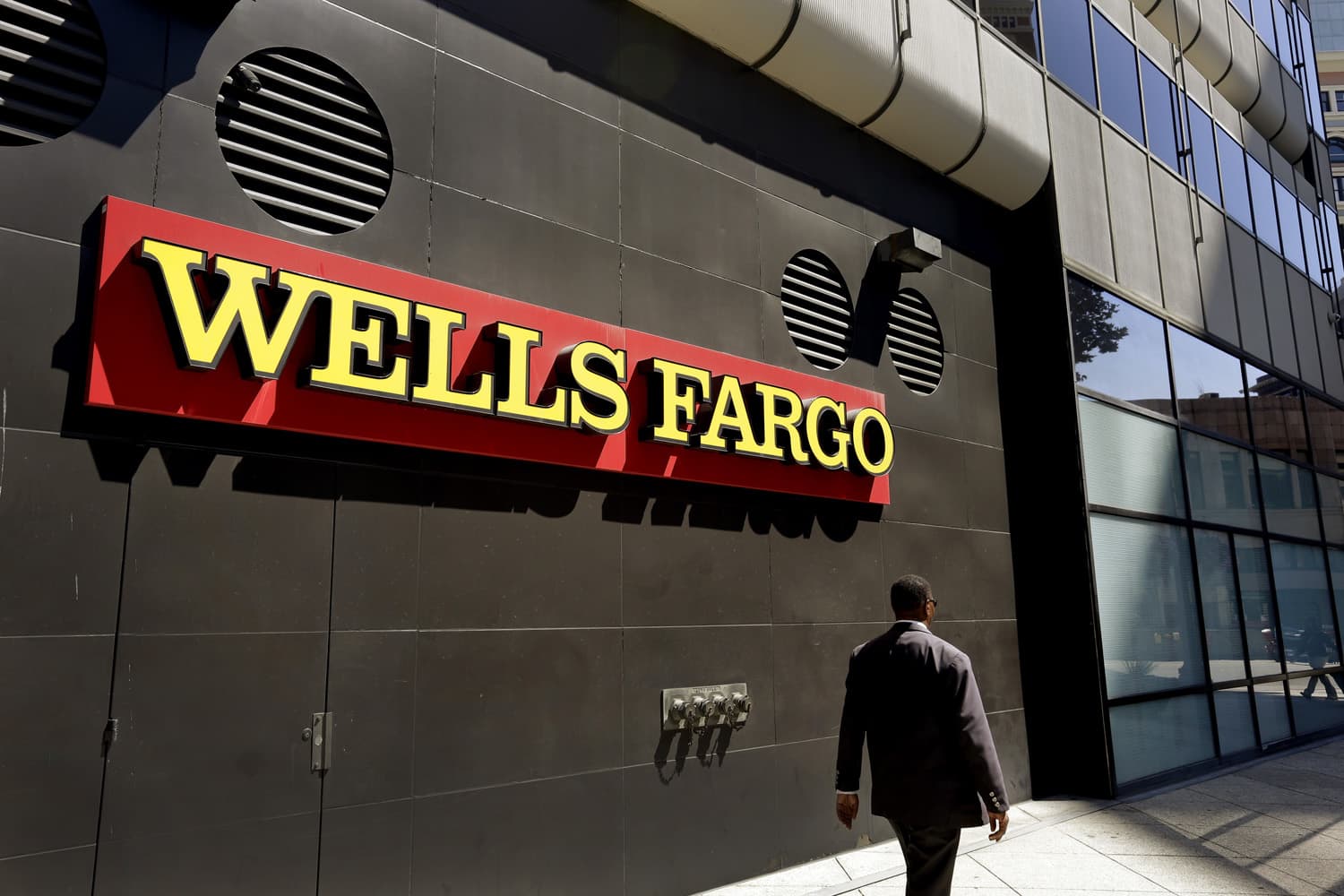 Shocking news in the banking world. Wells Fargo fined $185 million. More than 5,000 employees fired. Millions of fake accounts. But no one at the top is getting the ax. CEO John Stumpf said he won't resign. He's there to lead. And the executive in charge of those so-called rogue employees is retiring at the end of the year with a $125 million pay package. This hour On Point, Wells Fargo, and what's going on with American banks. — Jane Clayson 
Guests
Emily Glazer, banking reporter for The Wall Street Journal. (@emilyglazerwsj)
Roger Lowenstein, financial journalist and chairman of the mutual fund, Sequoia. Author of "America's Bank" and "The End of Wall Street." (@rogerlowenstein)
Ed Mierzwinski, federal consumer program director and senior fellow at the US Public Interest Research Group. (@edmpirg)
From The Reading List
The Wall Street Journal: Wells Fargo CEO Defends Bank Culture, Lays Blame With Bad Employees — "As public and congressional pressure mounted on Wells Fargo & Co. executives, its top two bankers had an explanation Tuesday for allegedly illegal sales practices across the company: It was employees' fault."
Bloomberg News: Here's Who Profits From the Wells Fargo Scandal — "If there are any winners in the Wells Fargo & Co. scandal, it may be the mega-banks' not-for-profit country cousin, the credit union. When 'establishment' banks are seen as ripping off the little guy, credit unions benefit. Their most recent growth spurt began in 2011, when Bank of America's (eventually abandoned) move to charge debit-card users a $5 fee on purchases, together with the Occupy Wall Street movement, spurred more people to flee the big banks. The Wells Fargo scam could help make 2016 a banner year for the nonprofit financial institutions."
Quartz: Wells Fargo just became the poster child for when external and internal values don't match -- "A corporate culture can be influenced by the words and actions of its executives, and mission and value statements can help set a tone. But virtuous words are unlikely to overcome the more powerful emotions of fear and greed. Like all economic actors, bank employees respond to incentives, and if the culture rewards sales at all costs, and punishes those who fall short, it's not surprising that employees will cut corners. If a company is serious about ethics, it will adjust its expectations of employees to make sure they're obtainable. A good company creates an incentive structure that rewards the behavior it wants."
This program aired on September 15, 2016.