American Prison Inmates, On Strike
Play
This article is more than 6 years old.
U.S. prison inmates on strike. Protesting what they call slave-like conditions for incarcerated workers. We'll look behind the walls.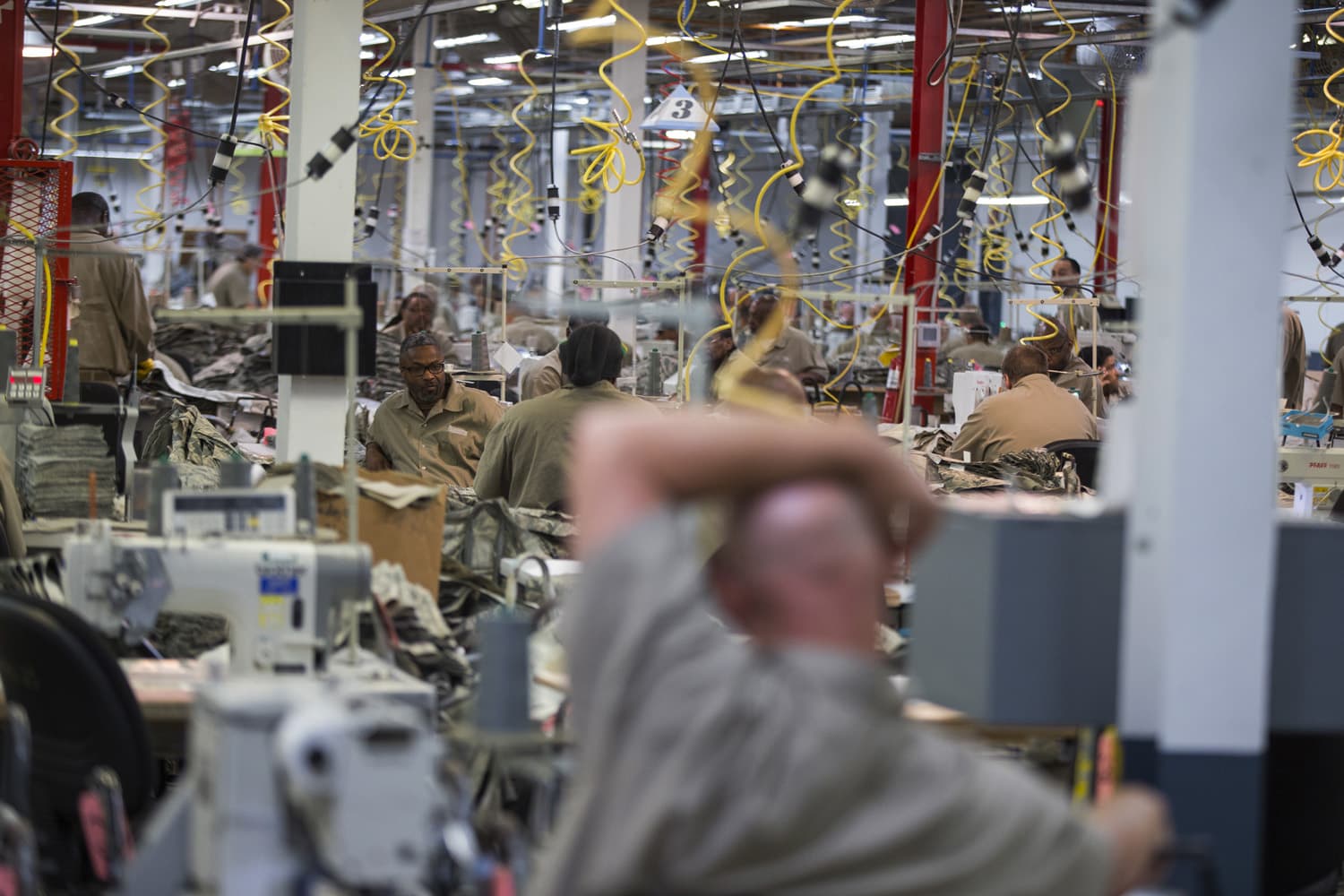 The United States has the highest incarceration rate in the world. This month, something rare happened in American prisons:  a strike. A strike against working conditions in prisons where inmates are put to work. They say conditions are terrible, their pay is often just cents per hour. They say they feel like slaves in a bloated world of incarceration. It may be the tip of an iceberg of wider, deeper unrest "inside." This hour On Point, we look inside, at a season of strikes in American prisons. — Tom Ashbrook
Guests
Beth Schwartzapfel, staff writer at the Marshall Project. (@schwartzapfel)
Heather Ann Thompson, professor history in the department of Afro-American and African Studies at the University of Michigan. Author of "Blood in the Water: The Attica Prison Uprising of 1971 and Its Legacy." (@hthompsn)
Kenneth Glasgow, former prisoner and outside national spokesman for the Free Alabama Movement. Founder and president of The Ordinary People Society.
Siddique Abdullah Hasan, inmate at the Ohio State Penitentiary and organizer for the Free Ohio Movement.
Kinetic Justice, inmate at the Holman Correctional Facility and co-founder of the Free Alabama Movement.
From Tom's Reading List
The Marshall Project: A Primer on the Nationwide Prisoners' Strike — "On Sept. 9, prisoners around the country staged a coordinated strike to mark the 45th anniversary of the bloody uprising at Attica prison in New York. According to strike organizers, more than 24,000 inmates in at least 29 states did not show up for work that day, and protests are ongoing in a handful of places. In Alabama, where the national strike originated, corrections officers joined the strike by not showing up to work this weekend, officials confirmed."
The Intercept: The Largest Prison Strike In U.S. History — "  For months, inmates at dozens of prisons across the country have been organizing through a network of smuggled cellphones, social media pages, and the support of allies on the outside. The effort culminated in a mass refusal to report to prison jobs on September 9, the anniversary of the 1971 Attica prison uprising."
New Yorker: Learning from the Slaughter in Attica — "What happened at Attica in September, 1971? A series of accidents in a creakingly worn-out prison turned a modest petition for decency into a full-fledged takeover—one as surprising to the inmates as to anyone else—that, after four days, ended in a reprisal riot by guards and state police that left thirty-nine people dead. Attica was a hellhole."
This program aired on September 28, 2016.