The National Prison Strike (According To Prisoners)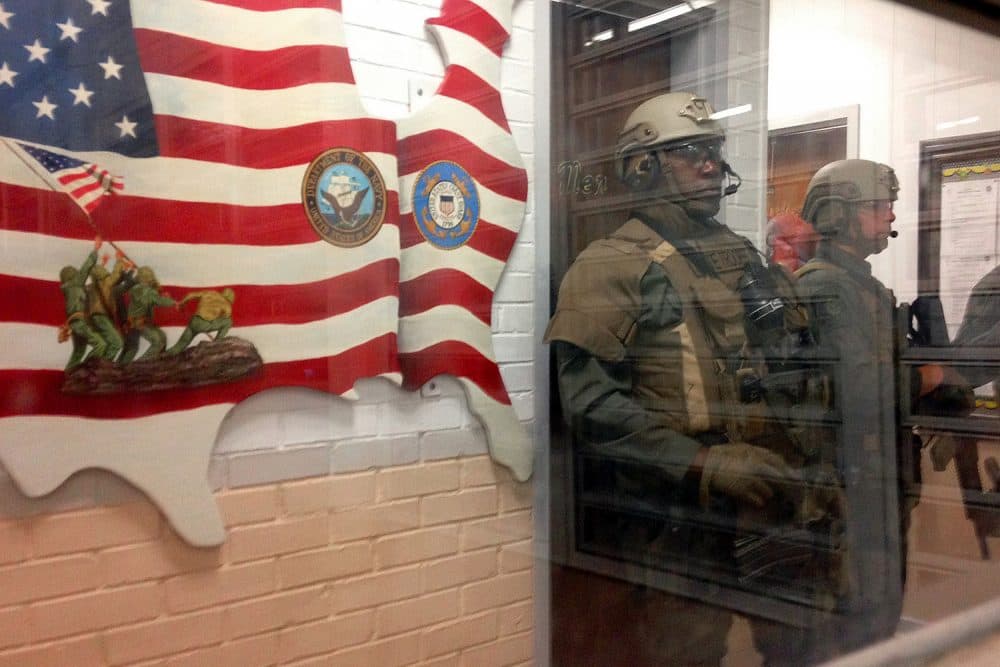 This article is more than 6 years old.
We spent an hour discussing the national prison strike today, and were fortunate enough to speak to two prisoners involved in organizing the labor action in Ohio and Alabama. Siddique Abdullah Hasan and Kinetic Justice called us from inside the  Ohio State Penitentiary and the Holman Correctional Facility in Alabama, respectively, and shared their views on the action with host Tom Ashbrook and our listeners.
 "There's many reasons why prisoners should be paid for their acts of labor," Siddique Abdullah Hasan told us. "You have many prisoners in prison who have actually claim of innocence. These people have been super economically exploited for their labor."
And as workers in prison miss standard systems of payment, they turn instead to family members for money for phone calls, prison commerce and other necessities inside prison.
"If this changed, it would stop the economic exploitation of our family, friends and loved ones," Hasan said. "Prisoners they work for many hours, and when they are released back into society, all they're given is a small paycheck and the clothes on their back. They're put in the position where the system is inducing them to fail. There's no one in prison for missing Sunday School — people are in prison because they committed a crime."
"The only people actually benefiting from prison slavery are the prison industrial complex and their corporate friends," Hasan said. "Don't allow the prison system to pit you against us. It's not about us against you. The same government exploiting and oppressing you is exploiting us behind enemy lines."
---
"In March of this year, we had back-to-back riots, then in May of this year we had an uprising, then again in July, and then on September 9th we engaged in a national work strike to end slavery slash the institution of slavery and abolish the 13th Amendment," Kinetic Justice (not his real name) told us. "The violence that we're seeing is a direct result of the state of Alabama refusing to come to the table to have conversations with the people that are incarcerated in the state, because we've been having this problem for the last ten years — of overcrowding, of lack of adequate medical treatment, of inhumane treatments, of excessive brutality on inmates, of sexual assault by officers on inmates."
Justice has been serving in solitary for 33 months for organizing, in his words, non-violence protests against the prison system in Alabama.
"We're living in state-imposed poverty," Justice said. "We do not receive pay for any work inside of these institutions outside of this industry, which is created to be a coveted job, where you get something like 17 cents an hour or $30 a month."
"The 13th Amendment abolished slavery supposedly but created it again in the next breath, because it birthed the criminal justice system," Justice said. "What this criminal justice system is is the institution of slavery with a $1,000 suit on."
"We've proposed here in Alabama that incarceration should be about rehabilitation, education and preparing us to re-enter society with job skills that translate into today's world," Justice said.
---
You can listen to the entire conversation on the national prison strike here, and read more on the national prison strike here.