New Frontiers In Online Higher Education
Resume
We'll look at the new cutting edge in online higher education. MOOC's, micro-masters, and more. It's getting better. It's leading to good jobs.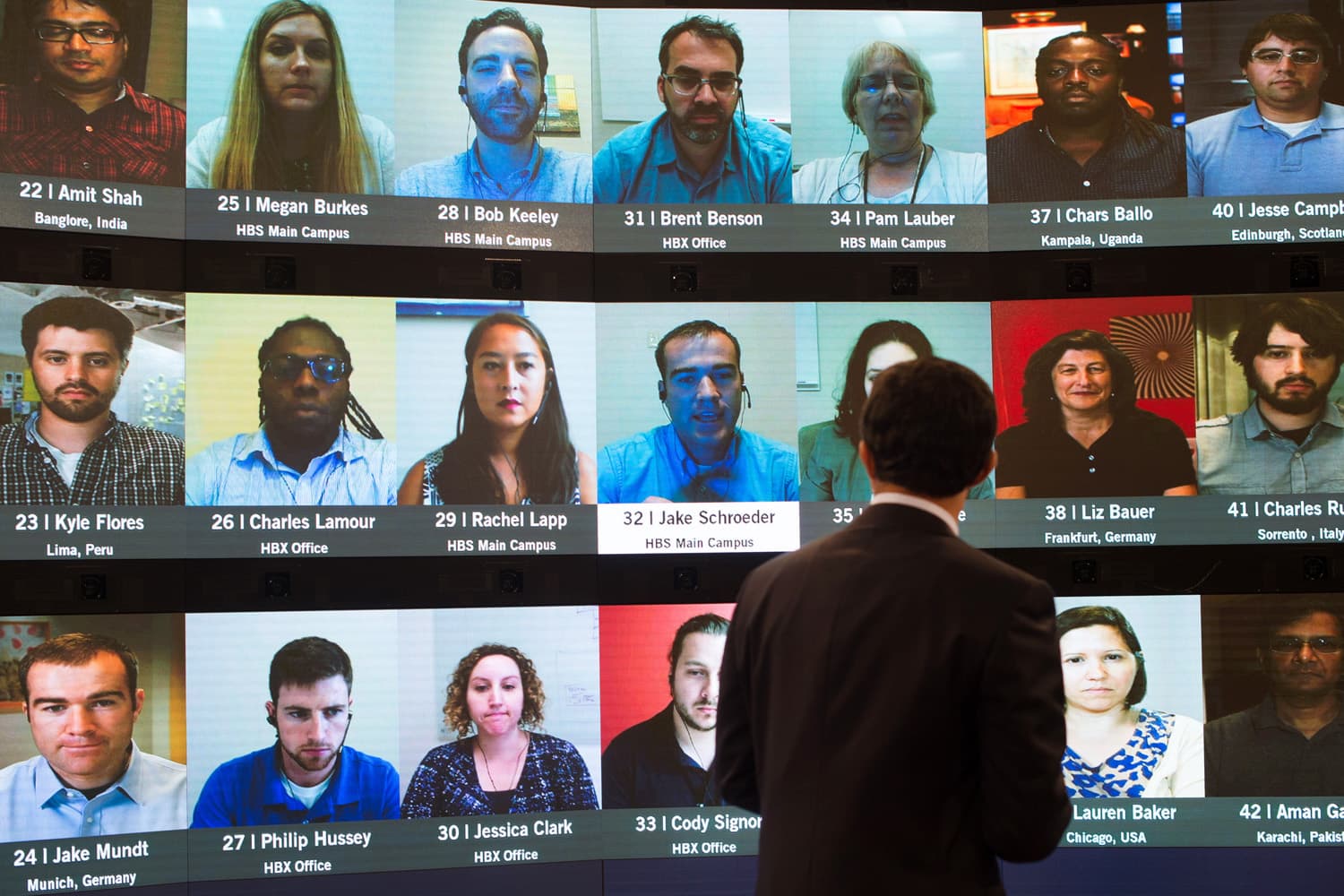 Online college education – Internet courses beamed round the world – looked like a massive game-changer when it began to roll out a few years ago. Maybe even the new thing that would disrupt, remake America's expensive, debt-driving university system. Then came the skepticism. For-profit online schools in trouble. Some students just not feeling the online connection, or payoff.  But new models are coming. This hour On Point, the $7,000 master's degree, and online education now. — Tom Ashbrook
Guests
Jeff Young, senior editor and writer at the Chronicle of Higher Education. Host of the Re:Learning podcast. (@jryoung)
Charles Isbell, senior associate dean for Georgia Institute of Technology's college of computing, where he is also a professor. (@isbellhfh)
John Murray, former U.S. Air Force Colonel. Received an online master's degree from Northwestern University, and is about to being an online master's program through the George Washington University.
From Tom's Reading List
New York Times: An Online Education Breakthrough? A Master's Degree for a Mere $7,000 — "Georgia Tech rolled out its online master's in computer science in 2014. It already had a highly selective residential master's program that cost about the same as those of competitor colleges. Some may see online learning as experimental or inferior, something associated with downmarket for-profit colleges. But the nation's best universities have fully embraced it. Syracuse, Johns Hopkins, U.S.C. and others have also developed online master's degrees, for which they charge the same tuition as their residential programs."
Chronicle of Higher Education: Online 'Micro-Master's' Programs Extend Their Reach — "More than a dozen colleges announced plans on Tuesday to offer an alternative credential by the mico - master's name — roughly equivalent to between a quarter and a half of the course material from a typical master's degree — that students can finish by taking a series of short online courses without first going through any admissions process. Among them are Columbia University, offering a microcredential in artificial intelligence, and the University of Michigan at Ann Arbor, which unveiled micro-master's degrees in user experience research design, leading educational innovation and improvement, and social work: practice, policy and research."
Forbes: Georgia Tech, Udacity Shock Higher Ed With $7,000 Degree — "Georgia Institute of Technology has announced a partnership with Udacity to offer an online Masters Degree in Computer Science for $7,000, down 80% from the existing cost of $40,000 for the on-campus, instructor led program. Suddenly, masters programs around the country will have to compete with Georgia Tech's $7,000 program, and that won't be easy or fast in coming."
This program aired on October 3, 2016.