The Meaning Of Elena Ferrante (Whoever She May Be)
Play
This article is more than 6 years old.
Italian writer Elena Ferrante is in the headlines after her true identity was revealed. But we'll look at the bigger story: How she speaks so powerfully to women's journeys.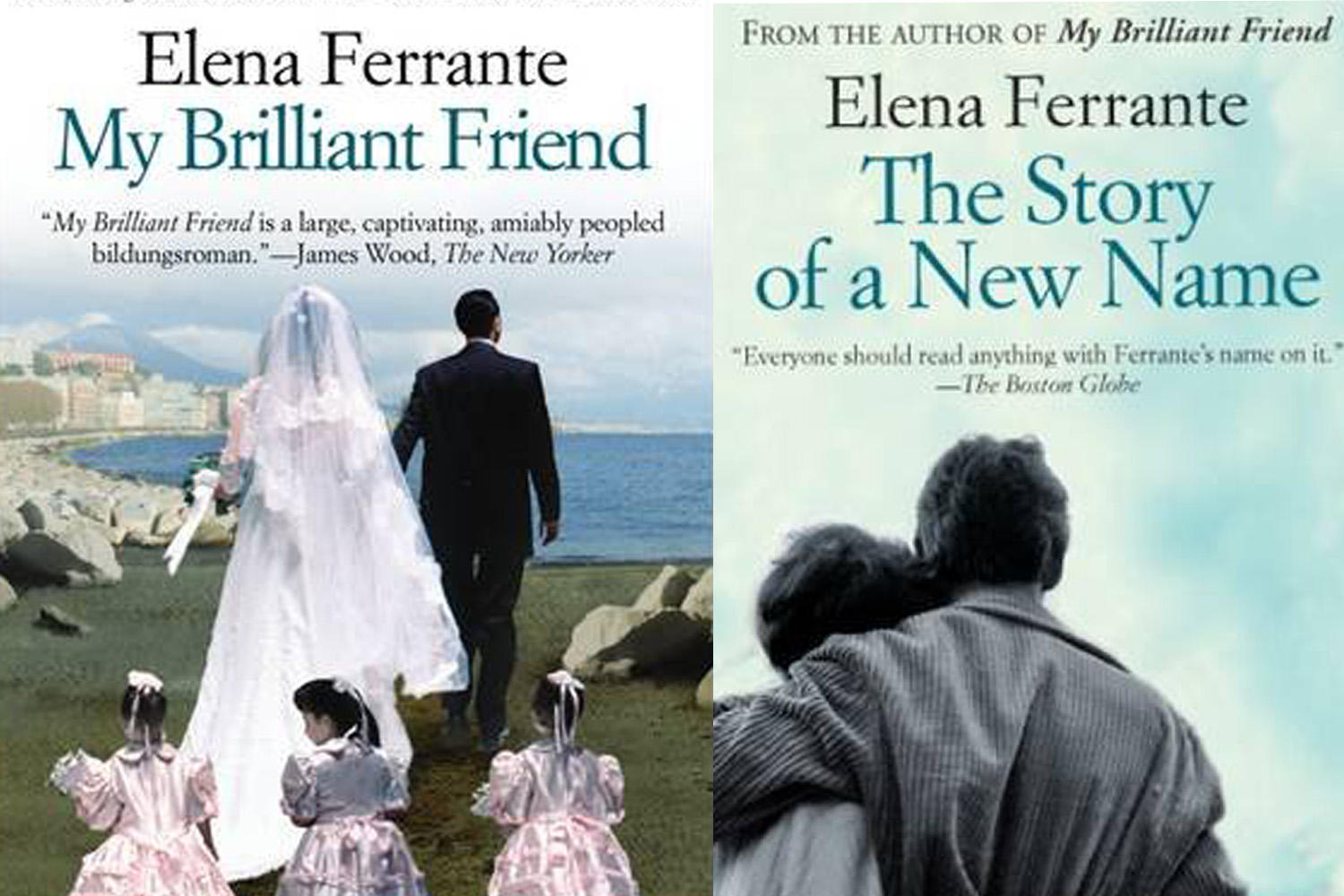 Elena Ferrante is the pen name of the beloved novelist behind the Neapolitan Quartet — the celebrated, best-selling series on the fierce complexity of women's lives and friendship set in Naples, Italy. Ferrante used a pen name because she wanted anonymity. She said it was essential to her art. Last weekend, an Italian journalist effectively outed the author. Ripped away the veil. Fans are ripping mad. This hour On Point, the genius of Elena Ferrante, and who deserves the cloak of anonymity. — Tom Ashbrook
Guests
Elissa Schappell, contributor editor at Vanity Fair. Author of "Blueprints for Building Better Girls" and "Use Me." (@ElissaSchappell)
Ann Goldstein, editor and head of the copy department at the New Yorker. English translator of all of Elena Ferrante's novels.
Roxana Robinson, novelist and biographer. Author of "Sparta," "Cost," "Sweetwater" and "Asking for Love." Participant in #FerranteNightFever, a weeklong gathering celebrating Eleana Ferrante's latest book, "Frantumaglia."
From Tom's Reading List
Vanity Fair: Elena Ferrante Didn't Owe the World Anything — "Claudio Gatti was hardly the first to discover the identity of 'Elena Ferrante.' More than a few people in the publishing world knew who Ferrante was, but because she had plainly stated that if her name were made public she would stop publishing, most honored her wish for privacy. The whole affair would have seemed less ugly, less rat-like and pathetic if Gatti had puzzled out Ferrante's identity through intense literary sleuthing instead of what he characterizes as grueling months spent pawing through her financial and property records, no doubt with soup on his tie."
WBUR | Cognoscenti: Elena Ferrante, Revealed: Violating A Literary Phenom's Only Wish — To Remain Anonymous — "There is no way Ferrante could have managed her profound exposure of every aspect of her woman's soul, body and psyche — revelations essential to making her fiction explosive, explicit and captivating — without keeping herself from public view. She has needed to be unknown in order to allow her most intimate imaginings, thoughts and feelings to become so fully known. She has needed the right to privacy: the right to reveal what she chose to reveal when and how she chose to reveal it."
New York Times: Between Women — "Elena Ferrante is one of the great novelists of our time. Her voice is passionate, her view sweeping and her gaze basilisk. Her subject is the domestic world, and part of her genius lies in her capacity to turn this sphere into an infernal region, full of rage and violence, unlimited in its intellectual and emotional reach. Ferrante's view of family life is anything but sentimental, anything but comforting."
Read An Excerpt Of "My Brilliant Friend" By Elena Ferrante
This program aired on October 5, 2016.