A historical look at the rise of Adolf Hitler, and right wing populism in Europe and the US now.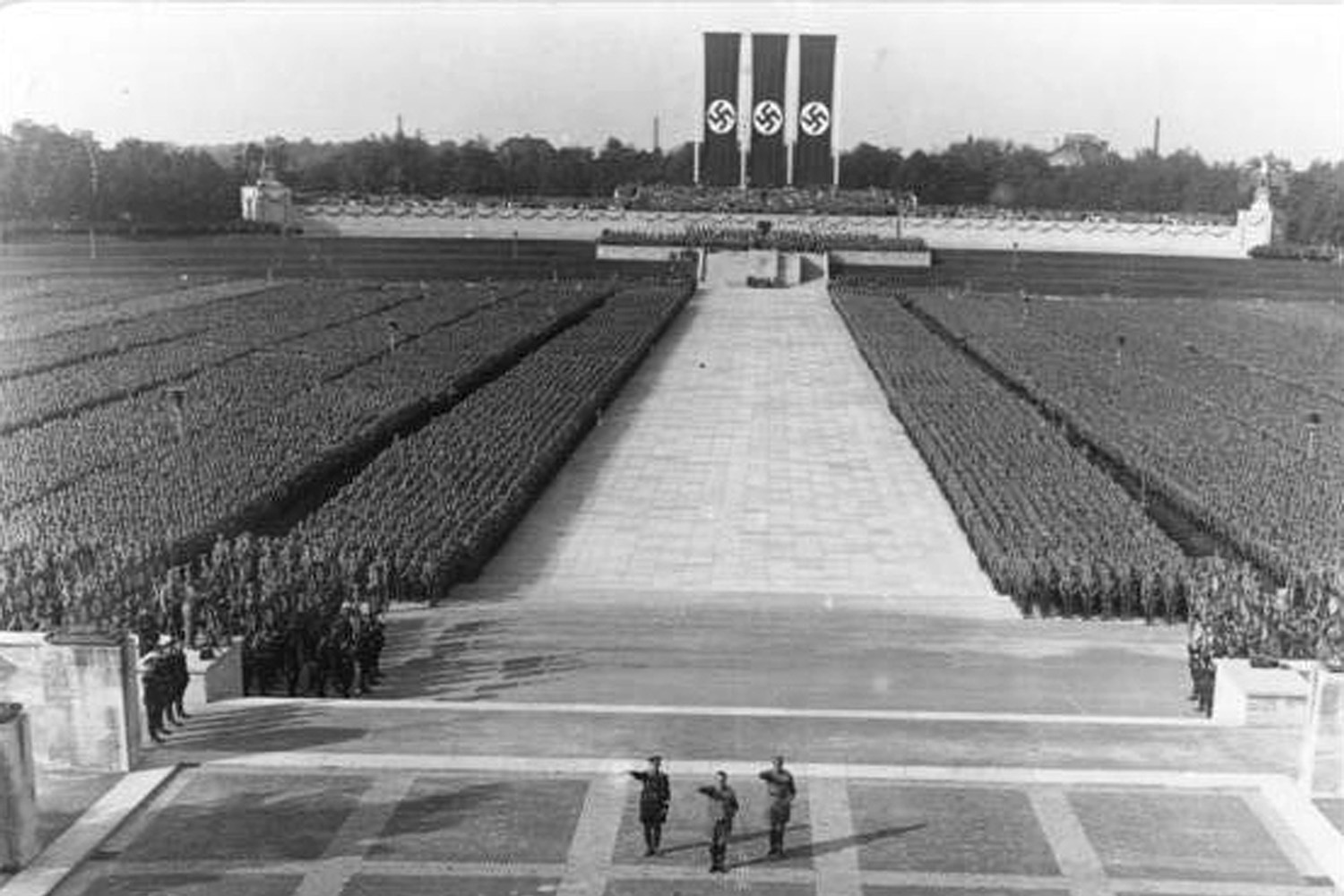 In 1928, the Nazi Party got 2.6 percent of the vote in Germany. In 1933, Adolf Hitler was the German chancellor. Leader of the country. And soon the world would be on the road to war and holocaust. How did that happen? How did Hitler come to power in a democracy? A new history tells the story but many are thinking about it now, as rightwing populism has surged across Europe and raised its voice in the U.S., too. This hour On Point, how Hitler came to power, and lessons for today. — Tom Ashbrook
Guests
Josef Joffe, publisher and editor of the German magazine, Die Zeit. Visiting professor of political science at Stanford University.
Eric Weitz, professor of history at the City College of New York. Author of "Weimar Germany," "A Century of Genocide" and "Creating German Communism."
From Tom's Reading List
New York Times: In 'Hitler,' an Ascent From 'Dunderhead' to Demagogue — "How did Adolf Hitler — described by one eminent magazine editor in 1930 as a 'half-insane rascal,' a 'pathetic dunderhead,' a 'nowhere fool,' a 'big mouth' — rise to power in the land of Goethe and Beethoven? What persuaded millions of ordinary Germans to embrace him and his doctrine of hatred? How did this 'most unlikely pretender to high state office' achieve absolute power in a once democratic country and set it on a course of monstrous horror?"
The Wall Street Journal: So Many Hitlers — "Hitler, of course, never went away in the first place. Since the immediate postwar period there has been a steady stream of biographical studies of the highest quality. Their successive struggles to make sense of a figure who was as personally inscrutable as he was politically destructive bear witness to the continuing fascination exerted by one of history's most notorious men."
The Economist: Playing with fear — "Populists have a new grievance. For many years, on both sides of the Atlantic, they have thrived on the belief that a selfish elite cannot—or will not—deal with the problems of ordinary working people. Now populists are also feeding on the fear that governments cannot—or will not—keep their citizens safe."
This program aired on October 6, 2016.