The Fact And Fiction Of 'Rigged Election' Claims
Resume
With guest host Jane Clayson. 
Donald Trump says the election is being "rigged."  What could that mean for democracy if Americans lose faith in clean elections?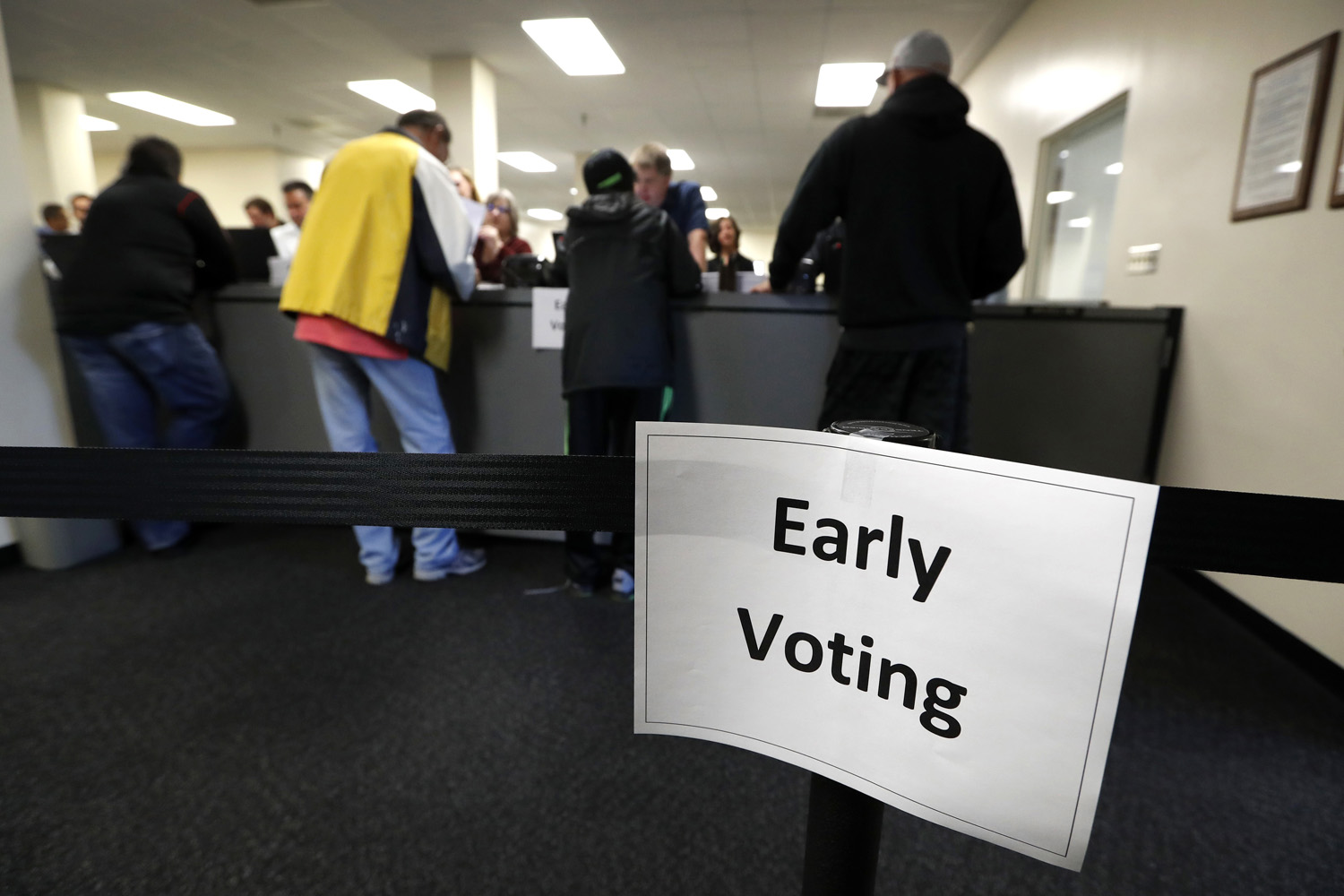 Donald Trump warns that if he loses the election, it's because it's rigged. Trump claims that dead people will vote, that illegal immigrants are voting. It's an unprecedented move by a presidential candidate: to claim a stolen election before it even happens. What does that mean for our democracy? And why do Trump's claims resonate with so many of his supporters?  This hour On Point, Trump, rigged elections, clean elections and democracy. — Jane Clayson
Guests
Julie Pace, White House correspondent for the Associated Press, covering the 2016 presidential election. (@jpaceDC)
Nathaniel Persily, professor and constitutional law expert at Stanford University's Law School. Former senior research director for the Presidential Commission on Election Administration. (@persily)
Wendy Weiser, director of the Democracy Program at the Brennan Center for Justice at the New York University School of Law. (@WendyRWeiser)
From The Reading List
Associated Press: Trump 'rigged' vote claim may leave lasting damage -- "Donald Trump keeps peddling the notion the vote may be rigged. It's unclear whether he understands the potential damage of his words, or simply doesn't care. Trump's claim, made without evidence, undercuts the essence of American democracy, the idea that U.S. elections are free and fair, with the vanquished peacefully stepping aside for the victor. His repeated assertions are sowing suspicion among his most ardent supporters, raising the possibility that millions of people may not accept the results on Nov. 8 if Trump loses."
Washington Post: Americans are losing faith in democracy — and in each other -- "If there had been any doubt, it has now become clear that this election campaign is about more than the selection of a president: The values that support American democracy are deteriorating. Large numbers of Americans across party lines have lost faith in their democracy, and many will not accept the legitimacy of this election."
POLITICO: Trump lashes out at Republicans for not buying election rigging line — "Donald Trump on Monday morning lashed out at Republican leaders, including House Speaker Paul Ryan, who have pushed back against the GOP nominee's message that the election is being rigged against him. 'Of course there is large scale voter fraud happening on and before election day. Why do Republican leaders deny what is going on? So naive!' Trump tweeted."
This program aired on October 18, 2016.