Election Day In American History
Play
This article is more than 6 years old.
On Election Day, we look to American history at the presidential polls. Other dramatic election battles, and how the country came through.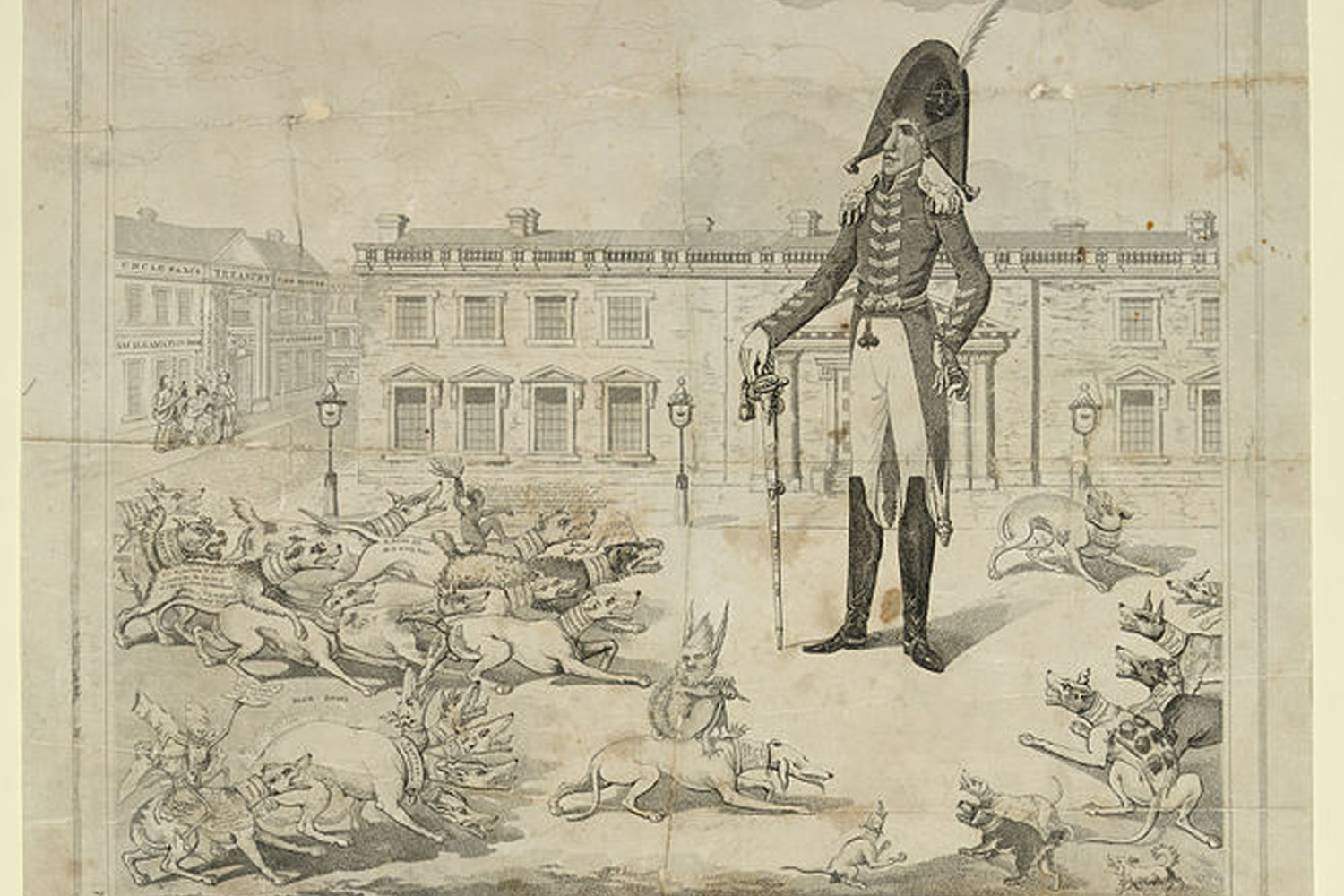 It's Election Day, and here we are. It feels like no other. More amped. More fraught. More divisive. And yet, Americans have been through head-spinning elections before. We want to learn from those presidential contests today – the ones that jolted, challenged, changed the country. When Thomas Jefferson called John Adams blind, bald, crippled, toothless. When FDR welcomed the hatred of his foes. This hour  On Point, we look back on the hard elections, and how the country dealt with them. — Tom Ashbrook
Guests
Jon Meacham, Pulitzer Prize-winning presidential historian. Contributing editor for TIME Magazine and executive editor and executive vice president at Random House. Author of "Destiny and Power," "Thomas Jefferson" and "American Lion," among many others. (@jmeacham)
Beverly Gage, presidential historian and professor of twentieth century history at Yale University. Author of "The Day Wall Street Exploded." (@beverlygage)
From Tom's Reading List
New York Times: No Concession, No Sleep: Glued to the TV on Election Night 1960 — "The contest between Senator John F. Kennedy and Vice President Richard M. Nixon on Tuesday, Nov. 8, 1960, was expected to be close, and Americans were glued to their televisions until long after dawn. Coverage of the changing returns revealed some of the stresses and growing pains of early television news, which was little more than a decade old at the time."
The Wall Street Journal: America's First 'Rigged' Presidential Election — "Andrew Jackson had every reason to consider himself the victor of the presidential election of 1824. In a hard-fought campaign, he had won the most popular votes and electoral votes, too. But because he didn't gain an outright majority in the Electoral College, the election was thrown into the House of Representatives, as the Constitution stipulated."
US News & World Report: The Most Consequential Elections in History: Lyndon Johnson and the Election of 1964 -- "The 1964 campaign was also noteworthy because Democrats pioneered the kind of negativity that has become a staple of American politics ever since. They succeeded in scaring the country into opposing Goldwater, a conservative senator from Arizona who was portrayed as extremely far right and warlike. In one famous TV ad, the Johnson campaign showed a little girl in a flower-filled meadow. In the commercial, the girl suddenly looked up and a mushroom cloud appeared on the screen. Johnson's voice was then heard saying 'These are the stakes'—an obvious suggestion that Goldwater would blunder into a nuclear war. The ad was so effective that it ran only once on network television. More than that seemed overkill to Johnson and his handlers."
This program aired on November 8, 2016.