Wesley Lowery: 'They Can't Kill Us All'
Resume
Reporter Wesley Lowery on hate crimes, protest, race relations and Black Lives Matter in the age of Trump.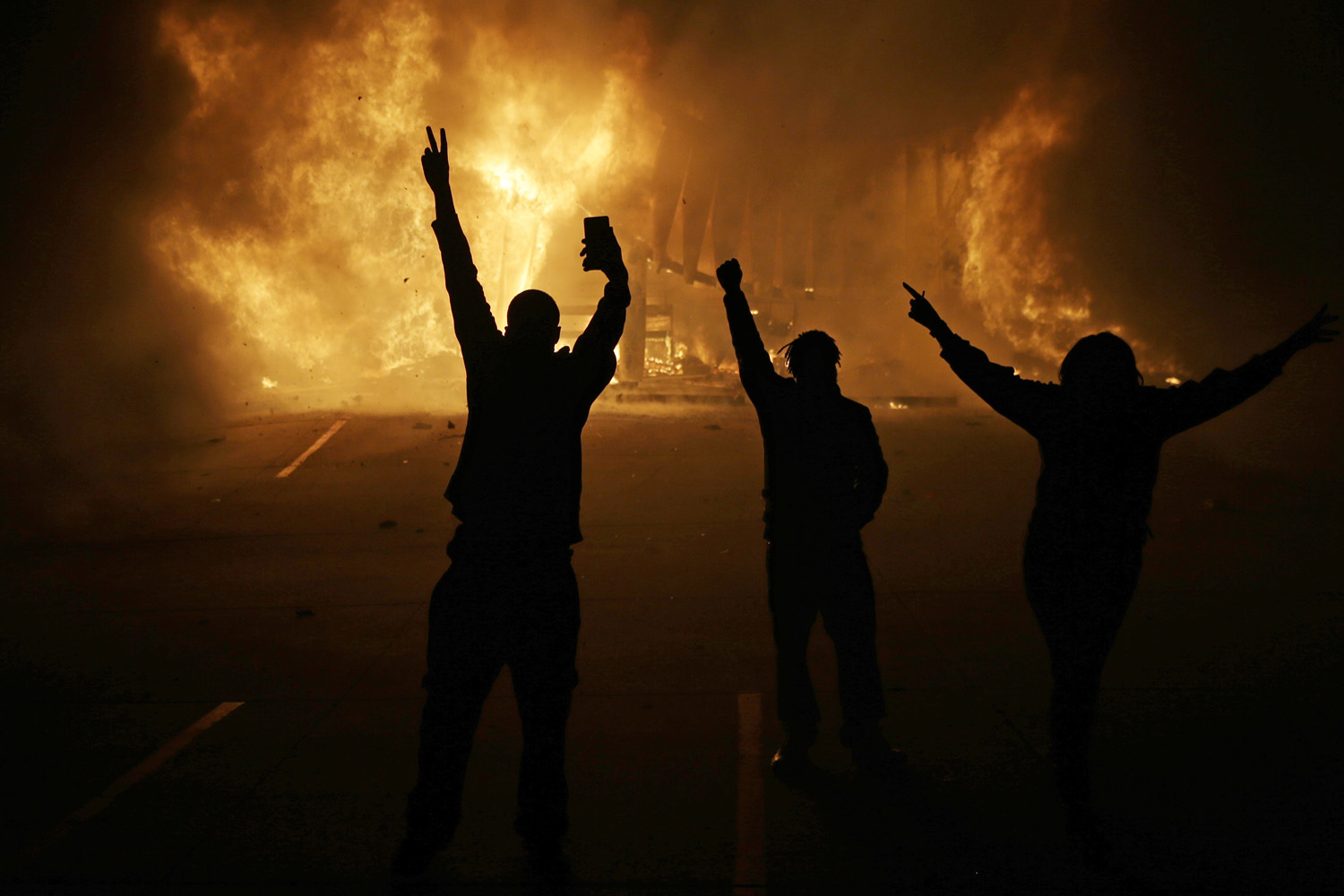 In 2014, the streets of Ferguson, Missouri and then many other cities filled with protestors ultimately under a Black Lives Matter banner. In 2016 - right now - we've seen a week of protests in the streets after the election of Donald Trump. A rise of hate crime and harassment. The rise of white nationalism. Washington Post reporter Wesley Lowery was there from the beginning, in Ferguson. He's still watching. This hour On Point, on the front lines of race, change and protest, from Ferguson to Donald Trump. — Tom Ashbrook
Guests
Wesley Lowery, Pulitzer Prize-winning national reporter covering law enforcement, justice, race and politics for the Washington Post. Author of the new book, "They Can't Kill Us All: Ferguson, Baltimore and A New Era in America's Racial Justice Movement." (@WesleyLowery)
From Tom's Reading List
Washington Post: 'It's now or never': How anti-Trump protests spread across the U.S. -- "Since Donald Trump's unexpected victory in the presidential election last Tuesday, protests had emerged in Portland and other major cities across the country, as thousands of people poured onto the streets to rail against the ascension of a man who had, at various points, belittled women, immigrants and numerous other groups."
New York Times: Black Deaths Matter — "Lowery is unflinchingly honest about the journalistic temptation to seek false balance. He describes grasping at a story of positive policing that turns out to be less than what it seemed. He questions the media's tendency to put the dead on trial, noting that 'a journalist's portrait of the deceased is often used by the casual reader to decide if the tragic outcome that befell him or her could have happened to us,' or if it was 'reserved for someone innately criminal who behaved in a way we never would.'"
NPR News: Post-Election, Conversations About Race 'Sparked A New Sense Of Urgency' — "There was a time when some people thought President Obama's election ushered in a post-racial America. Nobody is saying that now. Obama's administration was marked by protests against police shootings, among other events. Donald Trump questioned Obama's birth certificate for years, and now, after a profoundly divisive campaign, is preparing to replace Obama in the White House."
Read An Excerpt Of "They Can't Kill Us All" By Wesley Lowery
This program aired on November 16, 2016.