The Future — Or End — Of Identity Politics
Play
This article is more than 6 years old.
Diversity and the Democratic Party. Hillary Clinton campaigned on it — and lost. Mark Lilla says "identity liberalism" is over. Is it? He's with us.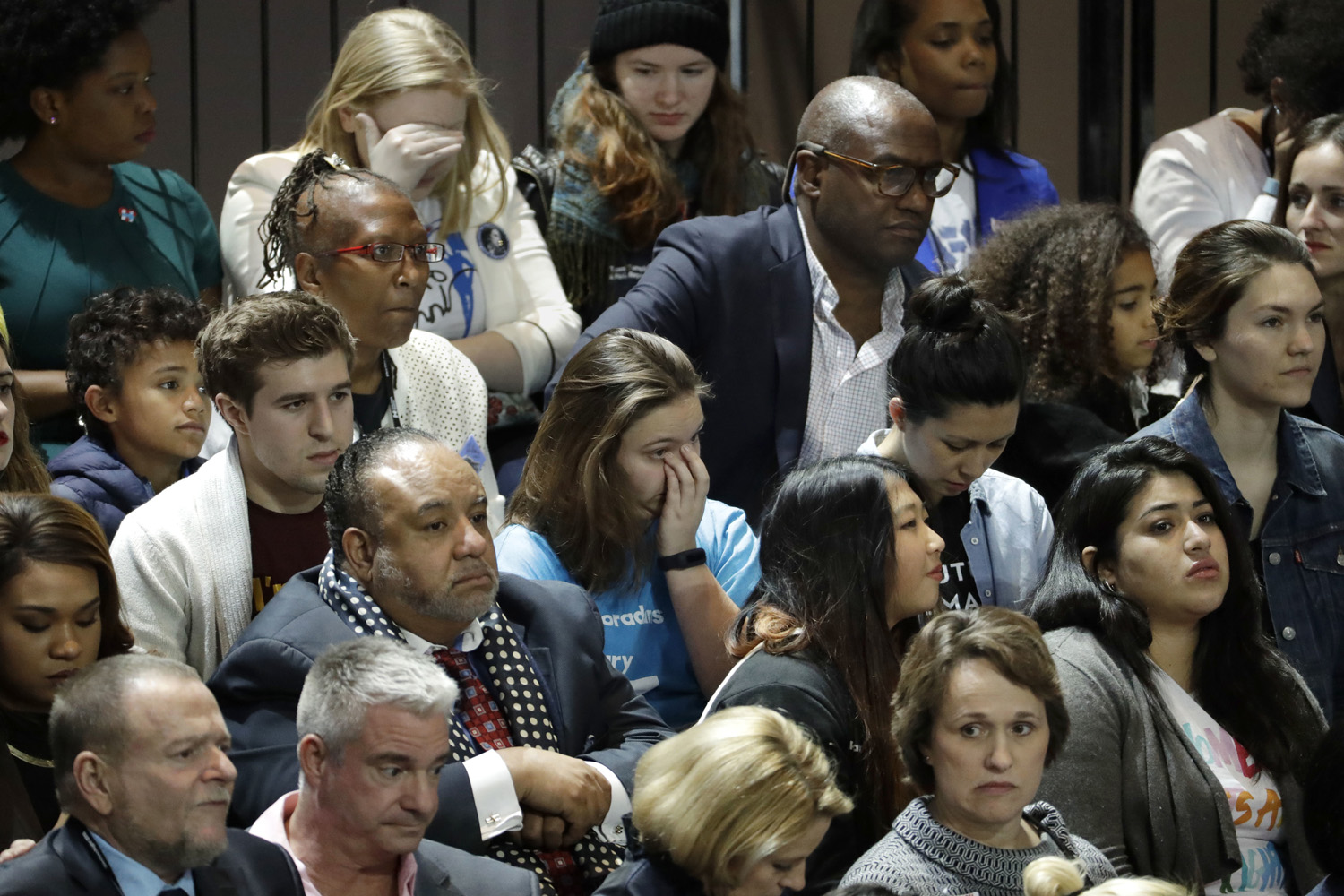 Identity politics have been big in America in recent years. People speaking up, standing up, for rights by race, gender and sexual identity. It was important to Hillary Clinton's run for the White House. In the wake of her loss, critics are saying "identity liberalism" is dead. That Democrats have to call for an undifferentiated common good. But history and inequality remain. And now, white nationalism speaks.  This hour On Point, American diversity and identity politics, after 2016. — Tom Ashbrook
Guests
Mark Lilla, professor of humanities at Columbia University.  Author of "The Shipwrecked Mind," "The Reckless Mind" and "G.B. Vico."
Vann Newkirk, staff writer for the Atlantic, covering politics and policy. (@fivefifths)
Michelle Goldberg, columnist for Slate. Author of "Kingdom Coming." (@michelleinbklyn)
From Tom's Reading List
New York Times: The End of Identity Liberalism -- "A post-identity liberalism would emphasize that democracy is not only about rights; it also confers duties on its citizens, such as the duties to keep informed and vote. A post-identity liberal press would begin educating itself about parts of the country that have been ignored, and about what matters there, especially religion. And it would take seriously its responsibility to educate Americans about the major forces shaping world politics, especially their historical dimension."
The Atlantic: This Is Who We Are — "It's fair to wonder if the forces and fighters arrayed against bigotry will ever share in a total victory. Perhaps the well is just too deep, and America will always return to what it has been, regardless of how far it is stretched and progressed. It's fair to wonder if the Trump coalition's Great America will involve returning to some time or era to which not all of us can safely return. Of those matters I am agnostic; history and hope are often at odds."
Slate: Democratic Politics Have to Be "Identity Politics" -- "Identity politics and political correctness aren't the same thing, but they are interrelated. One situates political claims in a person's racial and sexual status. The other tries to force a surface consensus on racial and sexual equality through taboos and speech codes."
This program aired on November 23, 2016.