A New Look At the Jazz Of Charles Mingus
Resume
This program was originally broadcast on February 26, 2016.
The music, life and complex racial identity of jazz great Charles Mingus.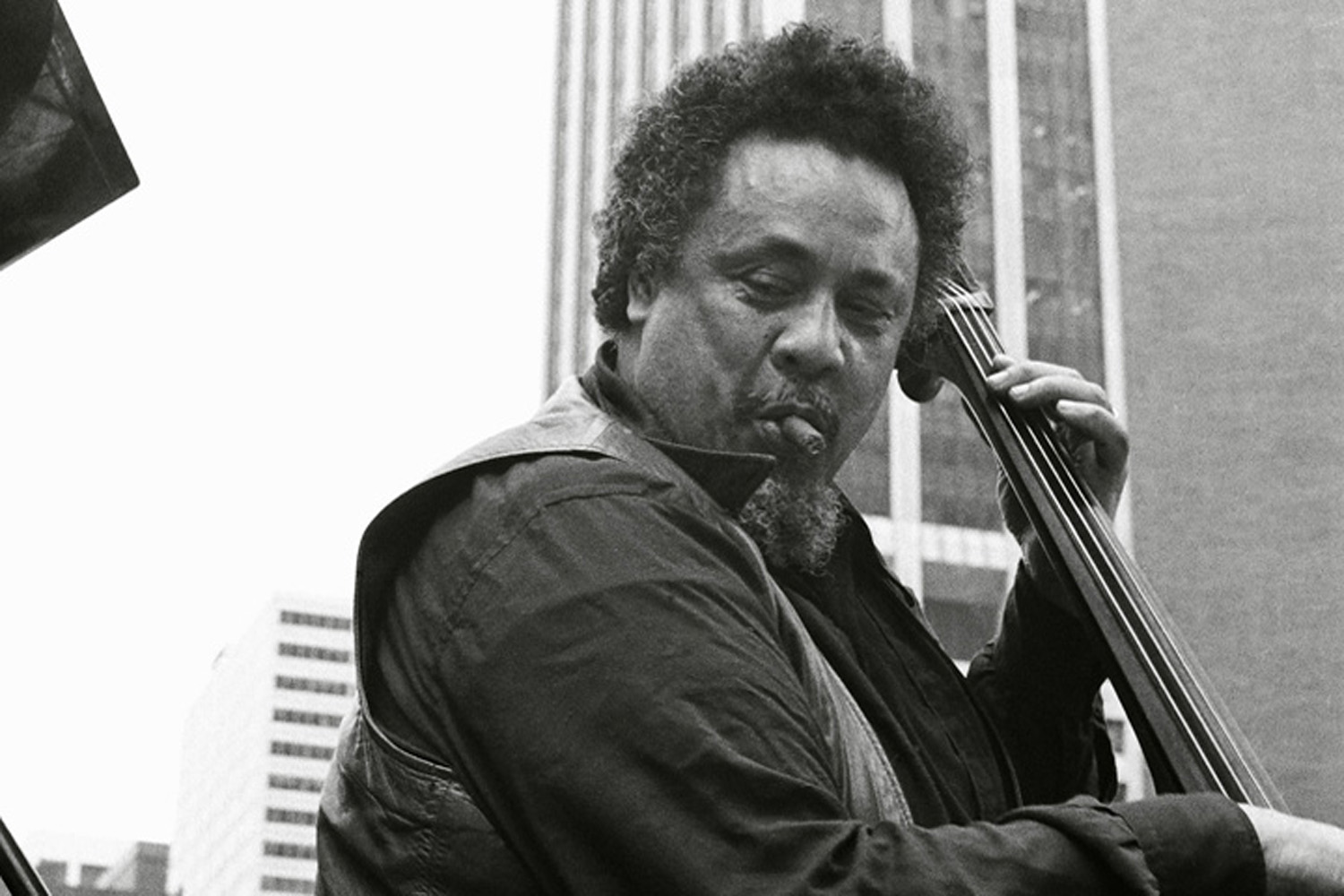 Jazz great Charles Mingus played every kind of jazz and with almost everybody. Big band, hard bop, bebop, Third Stream, free jazz. With Duke Ellington, Louis Armstrong, Kid Ory, Charlie Parker, on and on. He was a great bassist, composer, band leader – but above all, Mingus exploded the emotional language of jazz. This hour On Point, the singular life and sound of Charlie Mingus.
-- Tom Ashbrook
Guest
Krin Gabbard, instructor in the jazz studies program at Columbia University. Author of the new book, "Better Git It In Your Soul: An Interpretive Biography of Charles Mingus." Also author of "Hotter Than That" and "Jammin' At The Margins."
From Tom's Reading List
CuePoint: The Eloquent Firing of Charles Mingus by Duke Ellington — "In 1953, shortly after he had turned twenty-one, Charles Mingus seized the opportunity of a lifetime and joined the orchestra of his idol and inspiration, Duke Ellington. He would be subbing for the band's regular bassist Wendell Marshall, who had a special relationship with Ellington if only because he was the cousin of double bassist Jimmie Blanton. But Mingus knew that this might lead to a regular place in the band. The association with Ellington, however, was brief. Only a few weeks after he joined the band, Mingus had an altercation with valve-trombonist Juan Tizol that led to his dismissal."
NPR Music: A Charles Mingus Anecdote That Has Nothing To Do With Breasts — "Charles Mingus tends to go down in jazz lore as a temperamental, angry man, and while there's plenty of evidence documenting such behavior, even just the stage banter in this collection reveals a much fuller portrait of Mingus."
The Nation: An Argument WithInstruments: On Charles Mingus — "Mingus was always true to his ever-changing moods: he wanted to create music that, in his words, was 'as varied as my feelings are, or the world is.' For sheer range of expression, his work has few equals in postwar American music: furious and tender, joyous and melancholy, grave and mischievous, ecstatic and introspective. It moves from the rapture of the church to the euphoria of the ballroom, from accusation to seduction, from a whisper to a growl, often by way of startling jump cuts and sudden changes in tempo."
Read An Excerpt Of "Better Git It In Your Soul" By Krin Gabbard
Playlist
This program aired on November 25, 2016.