Fidel Castro, Revolutionary Cuban Leader, Dies At 90
16:57
Play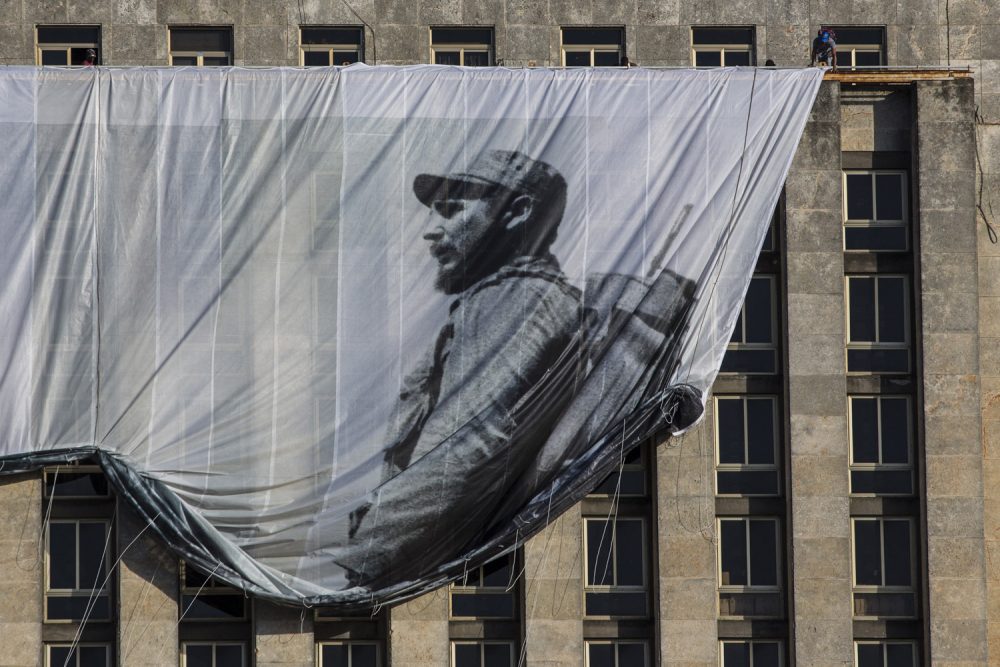 This article is more than 4 years old.
For decades, Fidel Castro lead Cuba. From revolution to communist restructuring to virtual dictatorship, the fiery, charismatic leader reshaped his native island nation, and the world at large. On Friday, the Cuban government announced that Castro had died at the age of 90. What will Cuba look like without the man who made the modern nation what it is today?
We were joined by Mimi Whitefield, Cuba correspondent for the Miami Herald, and William LeoGrande, professor in the department of government at the American University school of public affairs, to discuss Castro's towering legacy.
"Many Cuban exiles hope that what's happening will be a prelude to a free Cuba," Whitefield said. "But in my view, nothing is going to change that fast."
Castro's brother, Raul, obtained control of the island nation ten years ago, and his pace of change has itself been slow.
Regardless of change, the Cuban people still see much to admire in the long legacy of Fidel Castro.
"Cubans respect that Castro was able to achieve complete independence for the island from the United States, and the social welfare system he put in place," LeoGrande said. "The political system still doesn't really have mechanisms for ordinary citizens to express their point of view effectively or hold leaders accountable."
This segment aired on November 28, 2016.