2016: The Year In The News
Resume
We look back on 2016. Trump's win. Brexit. Syria. The big news stories out of a remarkable year, and where they're headed now.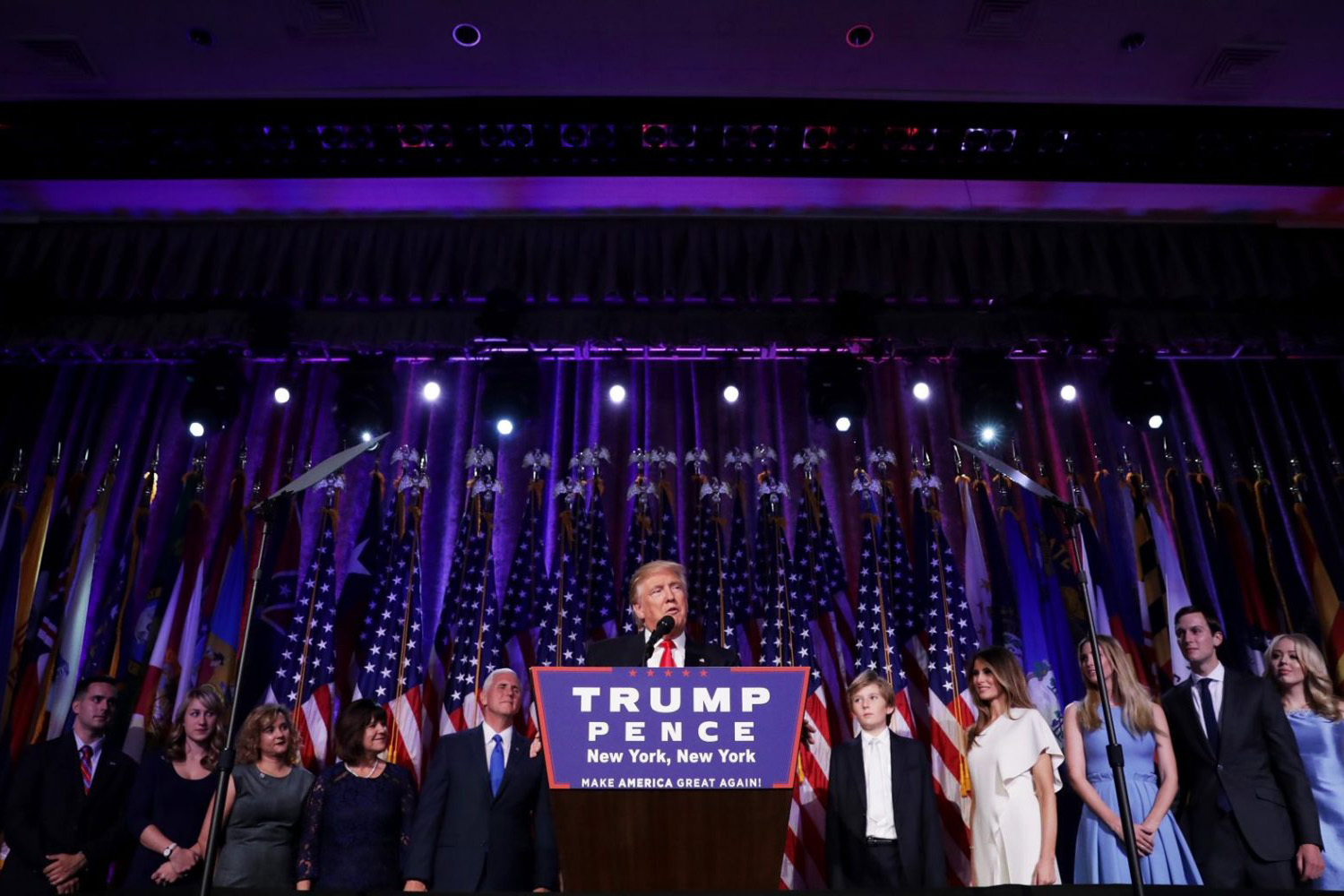 What a year, 2016. The complexion of Europe, changed with Brexit. The face of the United States, changed with the rise and victory of Donald Trump. Suddenly, Russia was in the middle of everything - even the US elections. China was bolder. Trade war, in the air  A sense of old certainties, gone. Of unpredictable change ahead. This hour On Point, David Sanger of the New York Times, Karen Tumulty of the Washington Post and Jack Beatty take on the big headlines of 2016. — Tom Ashbrook
Guests
David Sanger, nationals security correspondent for the New York Times. (@SangerNYT)
Karen Tumulty, national political reporter for the Washington Post. (@ktumulty)
Jack Beatty, On Point news analyst. (@JackBeattyNPR)
From Tom's Reading List
New York Times: Obama Strikes Back at Russia for Election Hacking — "The Obama administration struck back at Russia on Thursday for its efforts to influence the 2016 election, ejecting 35 Russian intelligence operatives from the United States and imposing sanctions on Russia's two leading intelligence services."
Washington Post: Trump recruits army of chief executives to battle with the system in Washington — "President-elect Donald Trump is stocking the upper echelons of his administration with more than the usual share of business titans like himself, betting the success of his presidency on the idea that a clash of cultures is needed to fix the mess in Washington and bring order to international affairs."
POLITICO: 10 Crucial Decisions That Reshaped America — "Brand is the be-all-end-all of Donald Trump. And the core of Trump's brand is that squinty, jut-jowled, unreflective scowl, the Dirty Harry stare he insists on plastering everywhere — book covers, posters, his website—because it advertises his most marketable selling point: toughness. But the people around the next president of the United States know he's a lot more insecure than his blustery facade would suggest. And he had a moment of serious apprehension as he toed the diving board before his big leap into the presidential pool on June 16, 2015."
This program aired on December 30, 2016.