President-Elect Trump And Putin
Resume
What is up with Donald Trump and Russia? Why all the love? Does it make sense?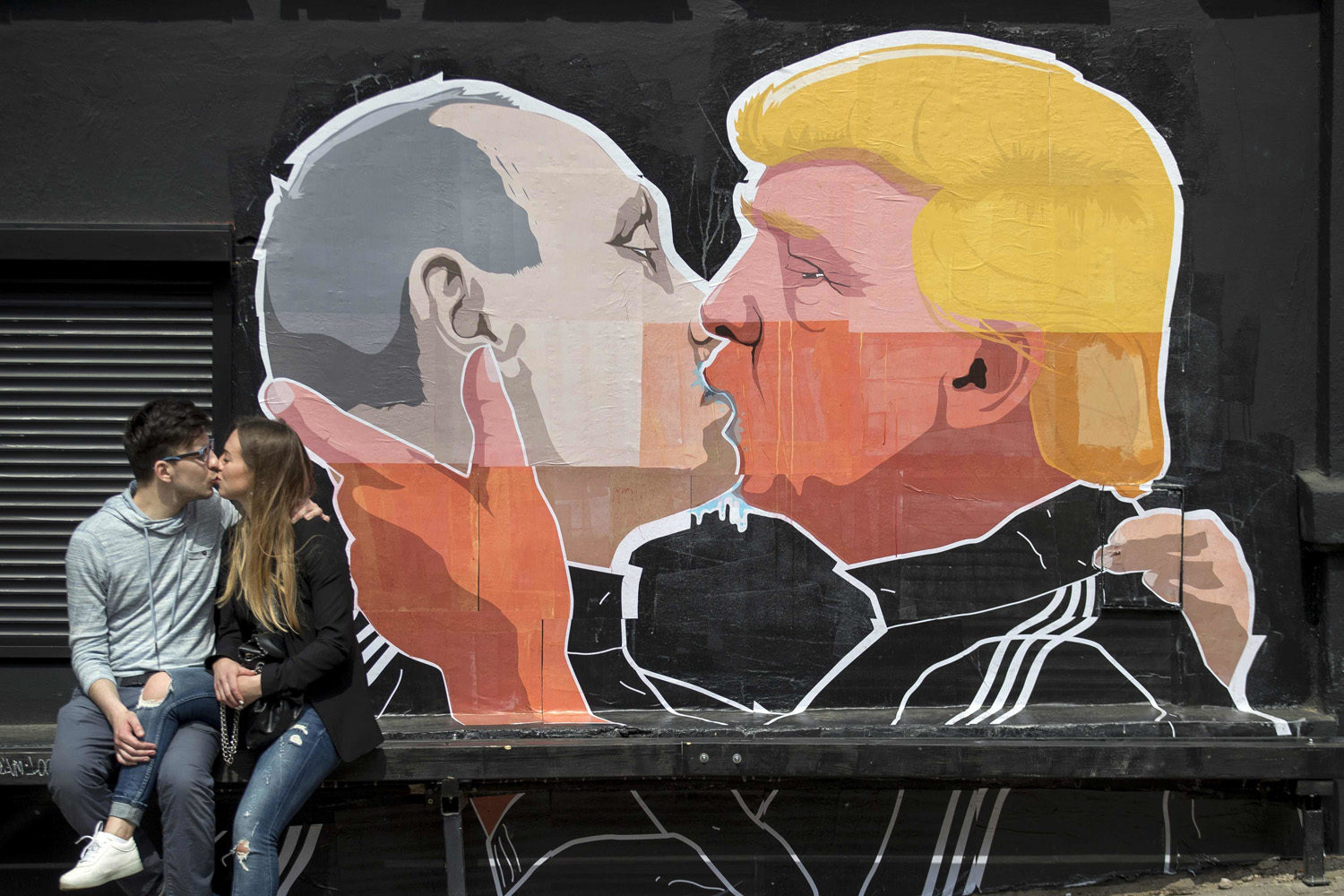 Donald Trump adores Vladimir Putin and wants to remake U.S. relations with Russia. Does that make sense? On the one hand, it would be silly to pick fights with a big, potentially useful power for nothing. On the other, there is deep disbelief that Putin's values will ever line up with American values. Deep suspicion that he wants to crack American alliances. A direct charge that he hacked the U.S. election. And big questions about Trump's money ties to Moscow. This hour On Point, Donald Trump, the USA, and Russia. — Tom Ashbrook
Guests
Tom Hamburger, Reporter for the Washington Post, covering money and politics. (@thamburger)
Paul Saunders, executive director of the Center for the National Interest and associate publisher of The National Interest. Worked in the U.S. State Department during President George W. Bush's administration. (@1796farewell)
Amb. John Herbst, director of the Atlantic Council's Eurasia Center. Former U.S. State Department Career diplomat and former U.S. Ambassador to Ukraine and Uzbekistan. (@johnedherbst)
From Tom's Reading List
Washington Post: Inside Trump's financial ties to Russia and his unusual flattery of Vladimir Putin — "Trump's relationship with Putin and his warm views toward Russia, which began in the 1980s when the country was still part of the Soviet Union, emerged as one of the more curious aspects of his presidential campaign. The overwhelming consensus among American political and national security leaders has held that Putin is a pariah who disregards human rights and has violated international norms in seeking to regain influence and territory in the former Soviet bloc."
National Interest: Spiteful Obama Lashes Out at Netanyahu and Putin (and Trump) But Hits America Too — "One need not admire Benjamin Netanyahu or Vladimir Putin or, for that matter, approve of Israeli or Russian conduct, to see Barack Obama's recent efforts to punish the two states for what they really are. Indeed, Mr. Obama's efforts seem directed more at his successor than at any serious U.S. foreign policy objective. The outgoing president's efforts to tie President-Elect Donald Trump's hands in both domestic and foreign policy appear particularly un-presidential after his petulant complaints that America should have only one president at a time—a rule he apparently sees as applying in only one direction as he defiantly disregards the deference typically shown to an incoming commander-in-chief."
New York Times: With Trump, Russia Goes From Thursday's Foe of U.S. to Friday's Friend — "Senator John McCain, Republican of Arizona, plans to open hearings on Thursday on Russia's efforts to manipulate the presidential election. Much of the Republican establishment in Congress endorsed the new sanctions imposed against Russia, putting them at odds with Mr. Trump."
This program aired on January 3, 2017.