New Research Reveals Deep Truths About Fat
Play
This article is more than 6 years old.
The secret life of fat. The latest science on America's unending battle.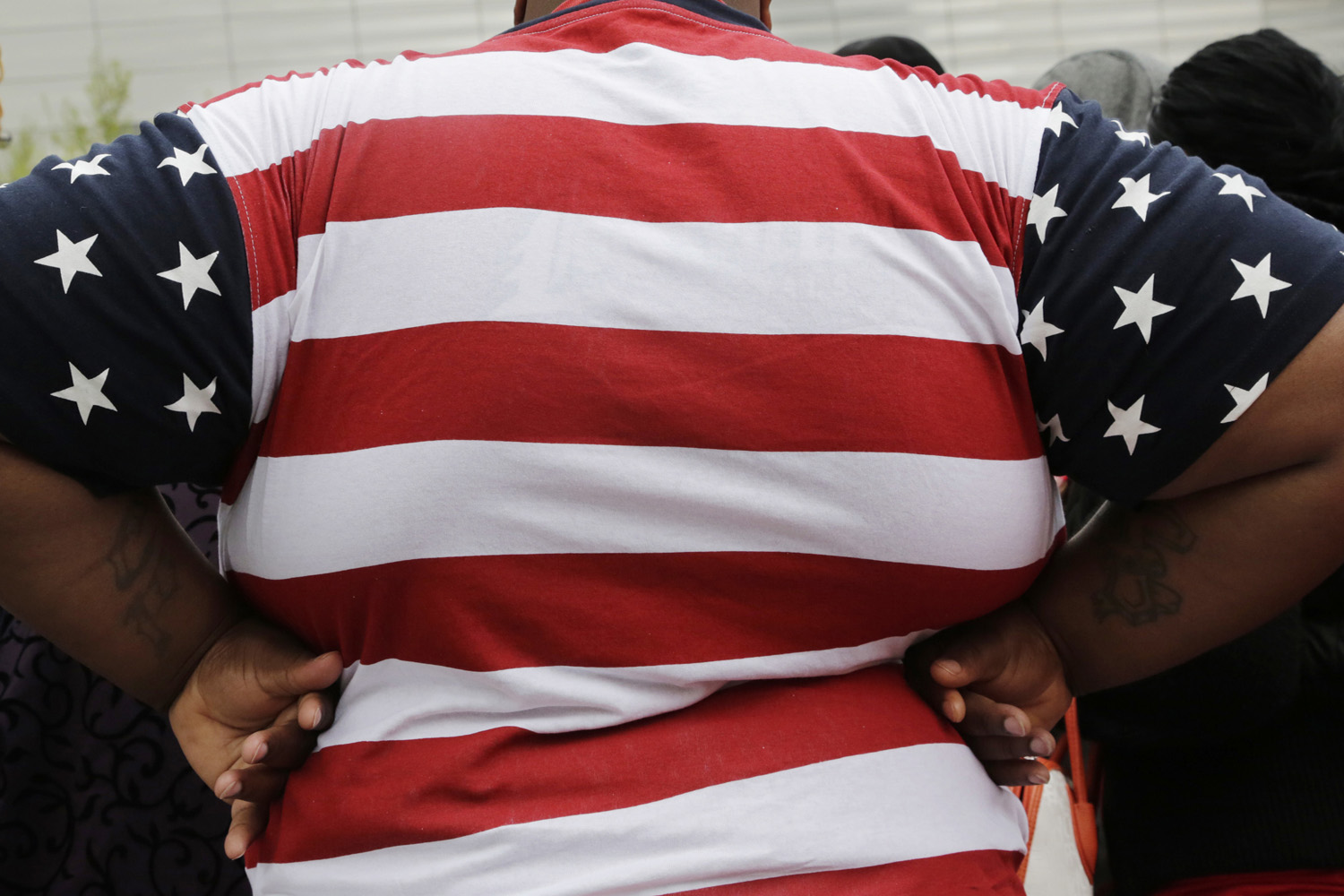 Fat sounds simple, but it's not. Fat is subtle. It's vital. It's a tough customer. It will fight to stick around. In the right quantity, that's all good for you.  But carry too much – or way too much – and it's definitely not your friend. A lot of Americans know that. Carry that. Just about now, after a few weeks of cookies and egg nog, you may be in the market for a little more insight. The latest science. We've got it. This hour On Point, the secret life of fat. — Tom Ashbrook
Guests
Sylvia Tara, author and blogger at the Science to Live By. Author of the new book "The Secret Life of Fat." (@sylviataraphd)
Gina Kolata, reporter for the New York Times, where she covers the science and medicine behind weight loss. (@ginakolata)
From Tom's Reading List
New York Times: After Weight-Loss Surgery, a Year of Joys and Disappointments — "Nearly 200,000 Americans have bariatric surgery each year. Yet far more — an estimated 24 million — are heavy enough to qualify for the operation, and many of them are struggling with whether to have such a radical treatment, the only one that leads to profound and lasting weight loss for virtually everyone who has it."
WIRED: The Mysterious Virus That Could Cause Obesity -- "There are three ways that we think Ad-36 makes people fatter: (1) It increases the uptake of glucose from the blood and converts it to fat; (2) it increases the creation of fat molecules through fatty acid synthase, an enzyme that creates fat; and (3) it enables the creation of more fat cells to hold all the fat by committing stem cells, which can turn into either bone or fat, into fat. So the fat cells that exist are getting bigger, and the body is creating more of them."
Men's Health: How Many More Calories Do You Burn At a Standing Desk? — "If you're using a standing desk in an effort to burn more calories, University of Pittsburgh researchers have some bad news for you. The scientists measured exactly how many calories people expended while sitting or standing for 15 minutes. Standing only used a whopping two extra calories on average, according to the new study."
Sylvia Tara Answers Your Questions On Fat
I am and always was very thin, with a very fast metabolism that many people around me are jealous of...No matter how hard I try, it is very difficult for me to actually put on weight, which my doctor has recommended, since we are trying for a family. I would like people to know that as hard as it must be to lose weight, it can also be the same kind of struggle to gain weight. — Tina
I understand, Tina. Weight set points work in both directions - it is difficult to put on weight as well as difficult to lose it. — Sylvia
What does the author think about the idea of dumping dieting and starting to think in terms of a diet, one you eat all the time. Dump the processed foods and added sugars and I think most of us will do pretty well. Shouldn't we stop counting calories and think in terms of nutrients? — Anne
Reducing processed foods and sugars is a good start, for for many that's not sufficient to lose weight. If you have very stubborn fat, you'll have to watch nutrients as well as calories and take more extreme measures. — Sylvia
I was told intermittent fasting raises blood pressure. is that true? — Gaye
I haven't had this experience. — Sylvia
Do you have any info linking mothers' diets during pregnancy and fat in her kids later on?
Some studies show there is a link with the mother's diet and the child's propensity for obesity/diabetes. The Dutch famine study showed that children of pregnant mothers exposed to starvation were more prone to obesity later in life. Another study from Kaiser showed that children of mothers who gained excess wait or had elevated blood sugar during pregnancy were also more likely to become overweight during the first decade of life. — Sylvia
Read An Excerpt Of "The Secret Life Of Fat" By Sylvia Tara
This program aired on January 3, 2017.