#OnPointListens: We Want To Hear From You!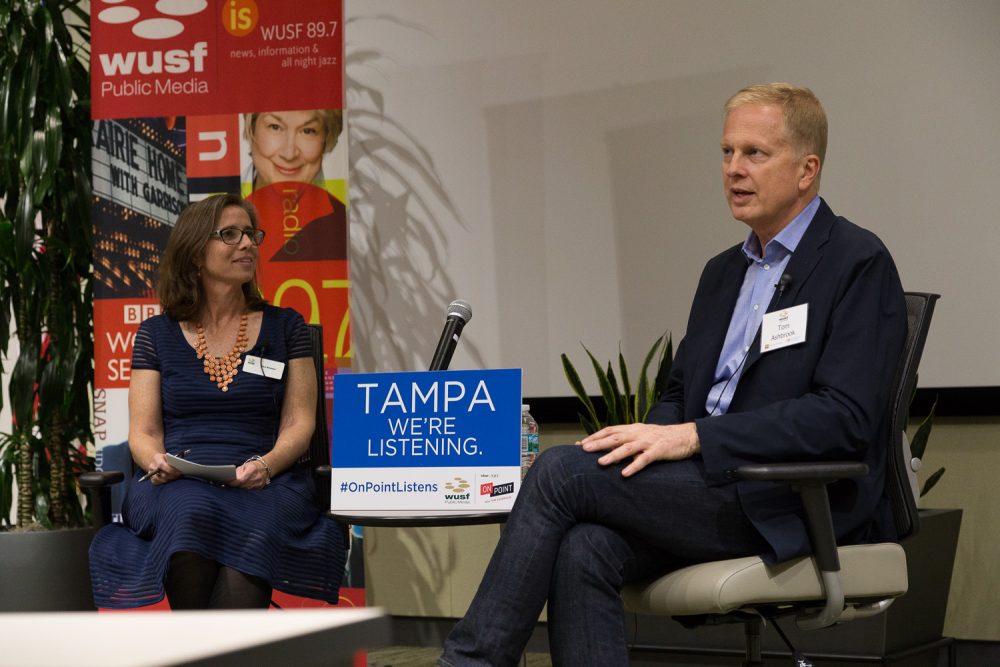 This article is more than 5 years old.
Right after the November elections, we promised an On Point national listening tour, to get out and hear – up close and personal – what Americans are thinking about the state of the nation. This month, that tour began. We went to Charlotte, North Carolina, and the terrain of public radio station WFAE to open our ears and minds – and yours – to the up-close complexity of our country's politics right now. North Carolina has been a real political cauldron this year, and Charlotte has been right in the middle of that. We we thrilled to open our microphones and have a great conversation about this moment, and how the country goes forward. But Charlotte is just our first stop. There will be much more to come, from all over the country. I hope you'll come along for the ride! — Tom Ashbrook
And our listening tour doesn't hit pause just because we're back home in Boston. All year, we want to hear what stories and issues matter to your community that could use a national spotlight. Use the form below, via our friends at Hearken, to help us get a better sense of the conversations driving America. If we pick your subject, we'll be in touch, and bring you along for the conversation that results!
Producer Note: This isn't a place for comments about current broadcasts, complaints about the election or political screeds about a party or politician you don't like. This is not a space for you to respond to on-air content, or complain about a topic you heard on another show. This is a spot for stories about community — about things happening in your area of the world that deserve a closer look. 
Tell Us What You Wish On Point Would Cover In The Box Below
---
Where We're Going Next (More Dates To Come!)
August 4 -- Portland, ME
September 22 -- Spokane, WA
October 27 — Atlanta, GA
November 10 — Ames, IA
Listening Tour Map
Click on a pin for a link to our discussion in that city.