America's Ongoing Opioid Crisis
Play
This article is more than 5 years old.
America's opioid crisis was the talk of the campaign trail. It's still growing. What now?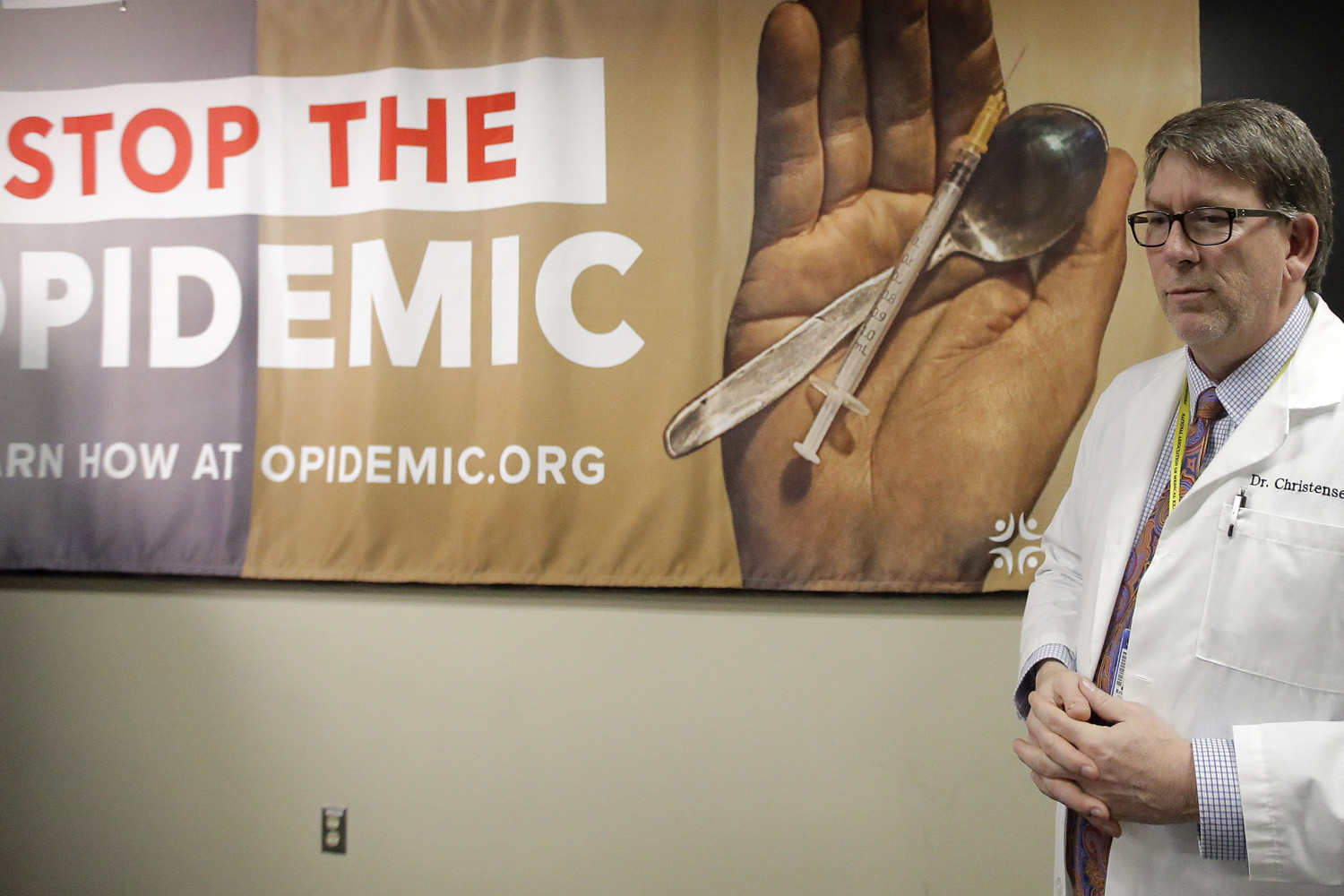 Americans are dying right and left from opioids. The Oxycontin family. The heroin. Now the fentanyl, many times stronger than heroin. A new report says the fentanyl is pouring in from China. By mail and delivery service. Top destination: Ohio. President Trump says "build a wall." This hour On Point, we ask what it's really going to take to stop the epidemic. Plus, Sen. Elizabeth Warren, shut down on the U.S. Senate floor last night for critiquing Sen. Jeff Sessions with the words of Coretta Scott King. — Tom Ashbrook
Guests
Lauren Lindstrom, reporter at the Toledo Blade, where she writes about the opioid crisis in Ohio. (@lelindstrom)
Lenny Bernstein, health and medicine reporter at the Washington Post. (@LennyMBernstein)
Dr. Leana Wen, health commissioner for Baltimore City. Emergency physician. (@DrLeanaWen)
Dr. Andrew Kolodny, co-director of opioid policy research at the Heller School for Social Policy and Management at Brandeis University. (@andrewkolodny)
From Tom's Reading List
Toledo Blade: Ohio called ground zero in dangerous opioid fight -- "Ohio is ground zero for illicit fentanyl use in the United States, according to a new report documenting the deadly synthetic opioid's flow from China to American addicts."
Los Angeles Times: What's really causing the prescription drug crisis? — "There are two quite different stories about why there is a prescription drug crisis in the United States, and why opioid-related deaths have quadrupled since 1999. At some level, you are probably aware of both. Earlier this year, I interviewed people in the New Hampshire towns worst affected by this crisis — from imprisoned addicts to grieving families. Even the people who were living through it would alternate between these stories, without seeing that, in fact, they clash, and imply the need for different solutions. Thousands of lives depend on which of these tales is correct."
USA Today: For small-town Tennessee judge, opioid crisis is personal — "Duane Slone remains focused on the work yet to be done. At least four or five times a week someone he knows or grew up with calls asking for advice on what to do with a loved one with a drug problem. There aren't enough resources, he said. He is now working with other judges, doctors and counselors to urgently expand efforts to address the crisis."
This program aired on February 8, 2017.