Week In The News: Flynn Fired, Puzder Backs Out, Oroville Dam
Resume
Michael Flynn fired. Calls to investigate Trump's Russia ties.  Netanyahu at the White House. California dam crisis. Our weekly news roundtable goes behind the headlines.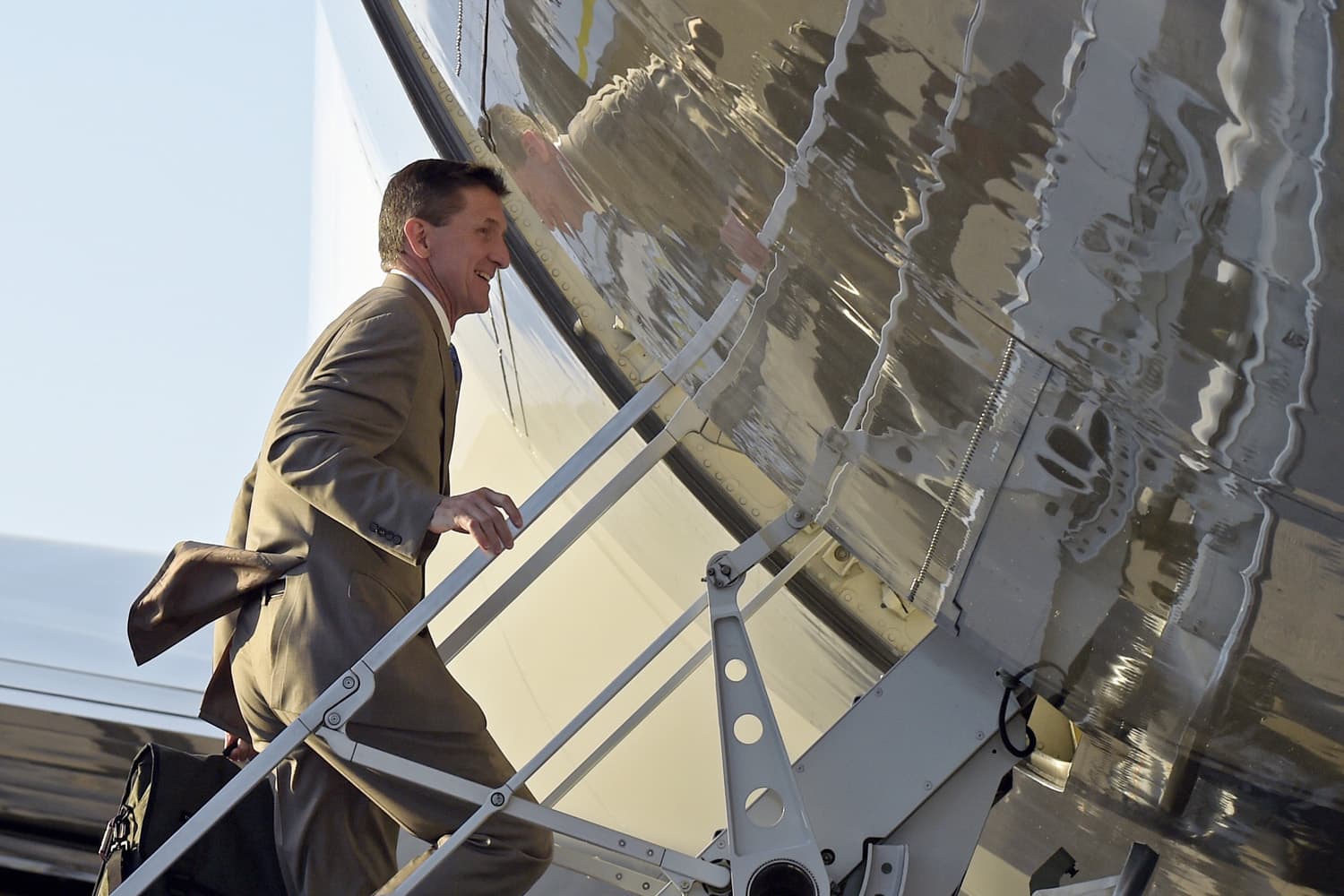 Uproar again this week in the time of Donald Trump. His national security adviser Michael Flynn, out after misrepresenting a taped call to Russia to VP Mike Pence. Talking sanctions with Moscow before taking office. A favored successor to the post says no thanks. The Labor Secretary nominee withdraws under fire. And the President lashes out hard in a press conference like no other. This hour On Point. from Detroit on our national listening tour, our weekly news roundtable goes behind the headlines. — Tom Ashbrook
Guests
Stephen Henderson, Pulitzer Prize-winning editorial page editor of the Detroit Free Press. Host of "Detroit Today" and "Created Equal" on member station WDET. (@SHendersonFreep)
Molly Ball, national political writer for the Atlantic. (@mollyesque)
Jack Beatty, On Point news analyst. (@JackBeattyNPR)
From Tom's Reading List
Detroit Free Press: Citizens can lead effort to fix district map — "For decades, the courts have avoided setting clear standards for constitutional limits on partisan line-drawing — so much so that most experts I know believed the question was effectively dead. The constitutional limits on district line-drawing track mostly along the lines of racial discrimination, ensuring that the Voting Rights Act is not violated."
The Atlantic: Is the Anti-Trump 'Resistance' the New Tea Party? -- "There's no telling, in these early days, where the anti-Trump resistance will lead. But looking back at the Tea Party may hold a clue to what lies ahead, for both the president and his opponents. It burned hot and, in a few years, burned out, without leaving much in the way of lasting institutions—but not before it had reordered Washington and changed the DNA of the political party in its sights."
Washington Post: Trump names Alexander Acosta as new pick for labor secretary — "A day after the dramatic defeat for one of his cabinet nominees, President Trump named former U.S. attorney Alexander Acosta as his next pick for labor secretary Thursday. Acosta, the dean of the law school at Florida International University, served as an assistant attorney general for the Civil Rights Division under President George W. Bush and is a former U.S. attorney for the Southern District of Florida. He also previously served on the National Labor Relations Board."
This program aired on February 17, 2017.