A Scathing Critique Of Contemporary Feminism
Resume
With guest host Anthony Brooks.
A controversial call to rework modern feminism — and embrace a new kind of radical and take back the movement from banality.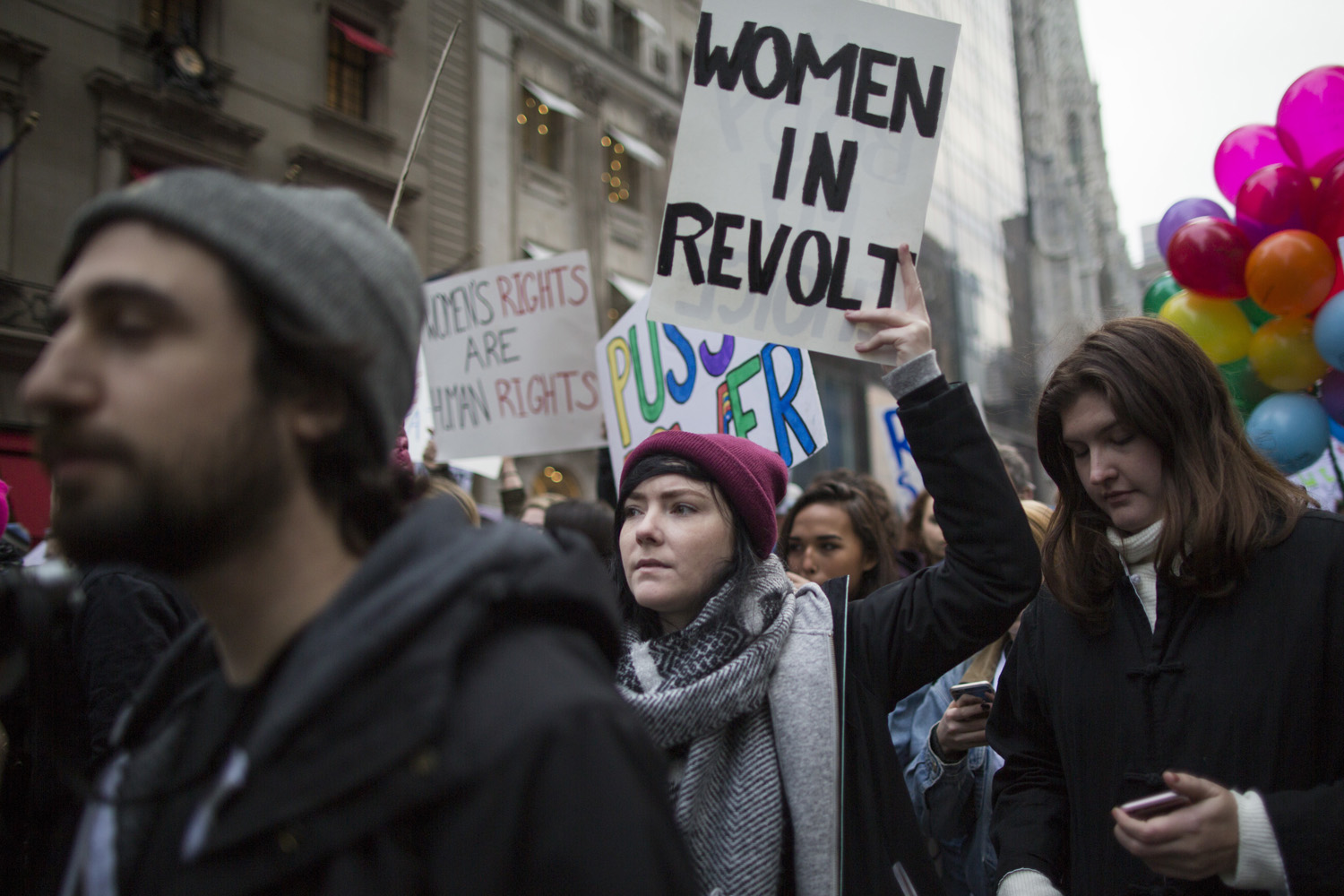 Jessa Crispin is among many who ask, how's it possible that 53 percent of white women voted for Donald Trump – and that many of them consider themselves feminists? Her answer is part of a scathing take-down of modern feminism – which she says has become too mainstream and fashionable – to the point that it seeks to join the male-dominated corporate culture that it once opposed. This hour On Point, why Jessa Crispin is not a feminist.
Guests
Jessa Crispin, author and writer. Author of the new book "Why I Am Not A Feminist: A Feminist Manifesto." Founder and editor of Bookslut and Spoliamag.com. Also author of "The Creative Tarot" and "The Dead Ladies Project." (@thebookslut)
Syreeta McFadden, professor of English at the Borough of Manhattan Community College in New York City. Her work focuses on gender, politics, race and culture. (@reetamac)
From The Reading List
New Republic: The Failures of Mainstream Feminism — "The root of the problem is that feminism has abandoned its core insight. Radical feminists traditionally believed that the patriarchy was inextricably intertwined with capitalism: that the entire structure of our society was based on the exploitation of the poor, women, and nonwhite races. The liberation of women entailed nothing less than the overthrow of old systems based on competition, greed, and power."
New Yorker: The Case Against Contemporary Feminism -- "Crispin notes, accurately, that feminism's history has been marked by a 'small number of radical, heavily invested women who did the hard work of dragging women's position forward, usually through shocking acts and words,' and that the 'majority of women benefited from the work of these few, while often quickly trying to disassociate themselves from them.'"
The Guardian: It's time to get radical -- "Jessa Crispin has a problem with feminism. It has become so toothless that she can barely identify with it. For Crispin has teeth and is not afraid to bare them. She does not, as some people do, reject the label 'feminist' because it is somehow off-putting and conjures up hairy man-haters. Quite the opposite: feminism, she argues, has been rebranded into banality. The universalising of feminism has been a kind of declawing. It has made it pointless."
Read An Excerpt Of "Why I Am Not A Feminist" By Jessa Crispin
This program aired on February 21, 2017.