Uber Drives Into Big Trouble
Play
This article is more than 5 years old.
The troubles with Uber. CEO meltdown. Sexual harassment claims. We'll ask what's going on.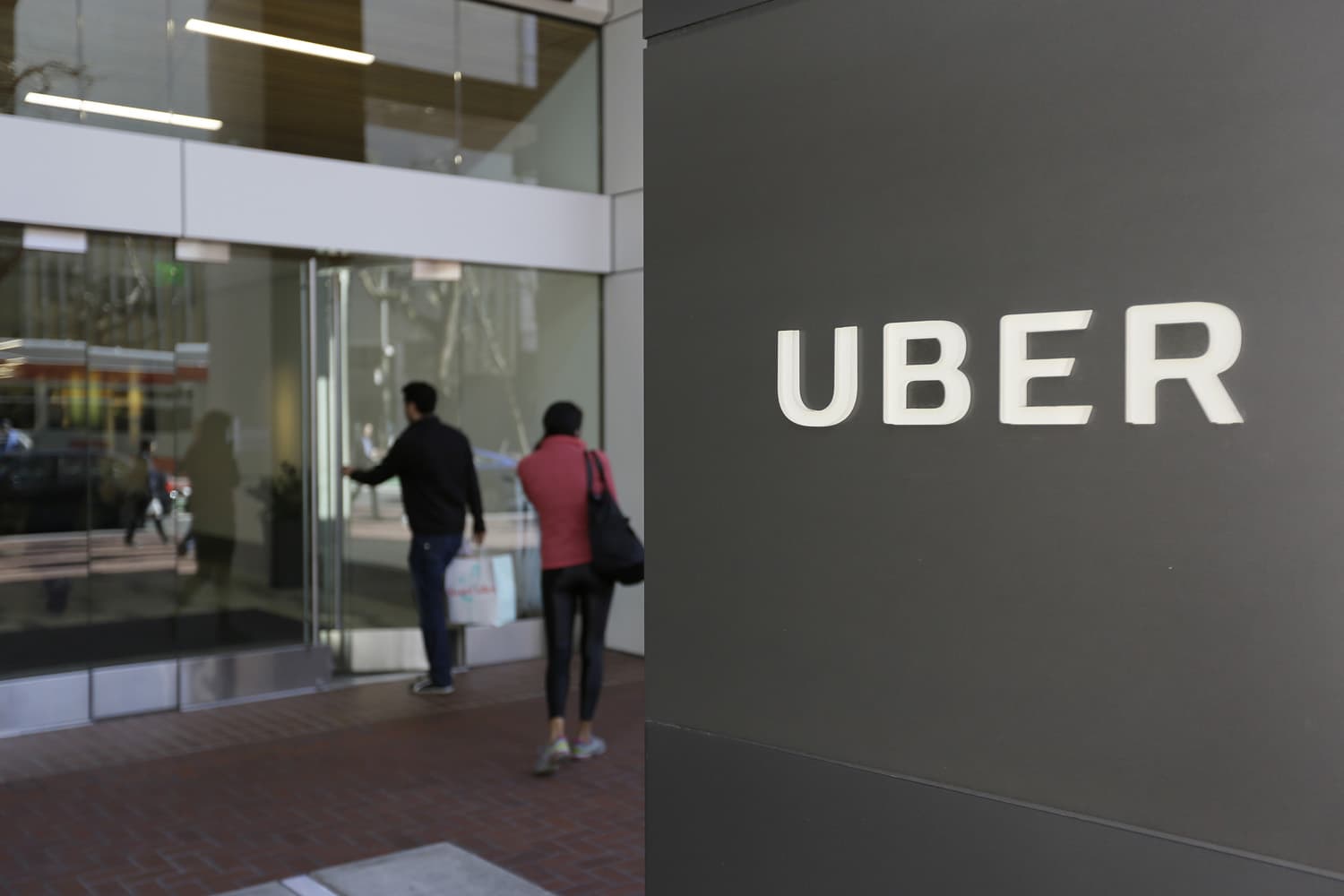 Uber has become ubiquitous in just a handful of years. Punch the app, and within minutes there's a car and a driver, ready to take you wherever you want to go. It's felt like magic. But not lately. Uber drivers are complaining they're getting stiffed.Uber headquarters, hit with sexual harassment complaints. Uber's CEO, caught on video acting badly. Uber users hitting #deleteUber. This hour On Point, Uber's time of woe. -- Tom Ashbrook
Guests
Alison Griswold, reporter for Quartz, covering the sharing economy and startups. Author of the Oversharing newsletter, which covers the sharing economy. (@alisongriswold)
Harry Campbell, founder of the Rideshare Guy blog and podcast. He drives for Uber and Lyft. (@TheRideShareGuy)
Cassandra Miller, chief operating officer of See Jane Go, a women's-only ride hail service based in California.
From Tom's Reading List
Quartz: Uber is designed so that for one employee to get ahead, another must fail -- "Corporate values were always an afterthought for Uber. The company was founded in March 2009 but didn't formalize its values until September 2015 at a lavish, four-day staff retreat in Las Vegas. It's easy enough to see how that happened. In the intervening six years, Uber was busy dismantling the global taxi industry, brawling with regulators and politicians, fending off employment lawsuits, exploring self-driving car technologies, and raising billions of dollars."
Recode: Uber CEO Travis Kalanick admits he 'must fundamentally change as a leader and grow up' -- "Uber CEO Travis Kalanick has issued yet another apology, this time for yelling at an Uber driver during a conversation about the status of the ride-hail company's premium UberBlack service. In a staff email, which the company also published on its blog, Kalanick wrote that he needs to 'grow up.'"
Bloomberg Businessweek: The $99 Billion Idea -- "When traditional advocacy failed, Uber mobilized its users and directed their passion toward elected officials. The company wasn't the first to employ this tactic, but it quickly became among the best at it, leveraging it in early battles with Cambridge, Mass., Philadelphia, and Chicago—and usually winning."
This program aired on March 3, 2017.