The Diagnosis Is Never Easy
Resume
With guest host Jane Clayson.
Cracking medical mysteries.  A top doctor tells the inside story and drama of what it takes to get a diagnosis right.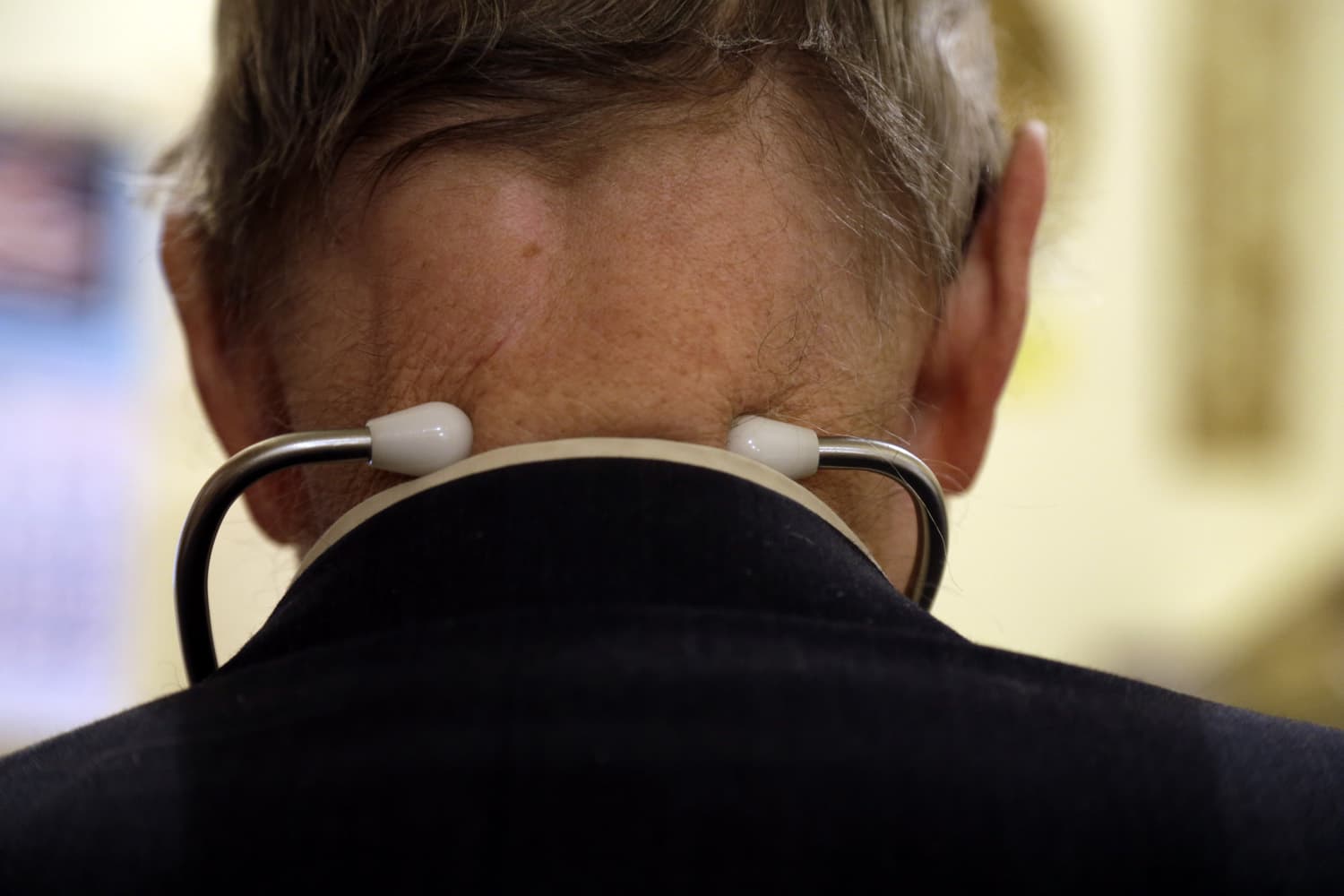 Over his four-decade medical career, Dr. Stuart Mushlin has cracked countless medical mysteries. Putting on his detective hat to figure out an elusive diagnosis when the signs and symptoms point elsewhere: syphilis, leprosy, tuberculosis. He's seen it all. And seen how medicine has changed over the years. This hour On Point: a veteran physician shares stories of getting to the right diagnosis.
Guests
Dr. Stuart Mushlin, medical director of Brigham Circle Medical Associates at the Boston Brigham and Women's Hospital. Author of the new book, "Playing the Ponies, and Other Medical Mysteries Solved." Assistant professor of medicine at the Harvard Medical School.
Annette Schnabel, president and chief executive officer of Perry Memorial Hospital in Princeton, IL.
From The Reading List
The Wall Street Journal: The Doctors Who Solve Medical Mysteries -- "Finding cures is far from guaranteed. Of the hundreds of patients Dr. Wendy Chung has seen so far, she has been able to reach a diagnosis only about a third of the time. And fewer than 10 of the patients have been cured. Among them: A set of identical baby twins, who had been wasting away because their bodies couldn't digest certain nutrients, are now thriving."
Washington Post: Five simple steps to avoid becoming a medical mystery — "Patients and their families sometimes contribute to the problem. Some fail to ask questions, or insist on sticking with a doctor who lacks expertise or interest. Others hopscotch among experts — although not necessarily in the right specialty — without consulting a primary-care doctor whose job is to make appropriate referrals and coordinate care."
Scientific American: Maternal Health Care Is Disappearing in Rural America -- "The disappearing maternal care problem is common across rural America. Only about 6 percent of the nation's ob–gyns work in rural areas, according to the latest survey numbers from the American Congress of Obstetricians and Gynecologists (ACOG). Yet 15 percent of the country's population, or 46 million people, live in rural America. "
Read An Excerpt Of "Playing the Ponies" By Stuart Mushlin
This program aired on March 6, 2017.