The Brexit begins. The UK official kicks off its divorce from the EU. We'll look at the road ahead.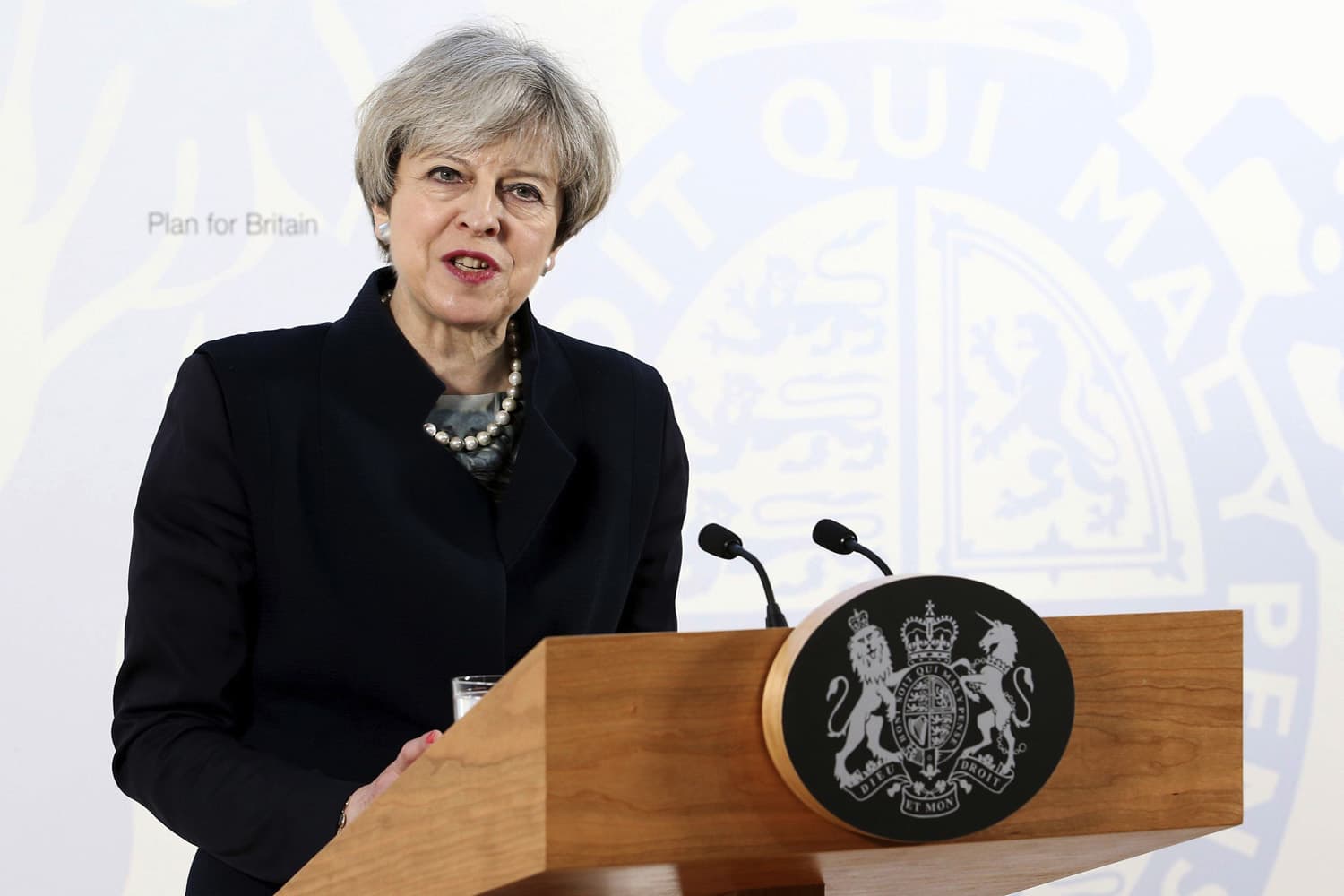 Things fall apart, said the great Irish poet William Butler Yeats. Today, it's the British tie to the European Union. Today in Brussels, the UK formally submitted its divorce papers from the EU. The Brexit that Britons voted for last summer is now formally declared, with a clock ticking on negotiating terms. Brexit supporters have promised a lot. Europe is loath to give too much lest others leave as well. This hour On Point, winners, losers, high stakes and the Brexit. — Tom Ashbrook
Guests
Douglas Alexander, former British Labour member of Parliament. Former U.K Shadow Former Secretary. Senior fellow at the Harvard University Future of Diplomacy Project. (@d_g_alexander)
Ryan Heath, senior correspondent for POLITICO Europe. (@PoliticoRyan)
Rory Broomfield, director of the Freedom Association, a center-right think tank in the United Kingdom. Director of the Better Off Out Campaign. Author of "Membership of the EU: There Are Alternatives." (@rorybroomfield)
From Tom's Reading List
Boston Globe: The EU-UK divorce begins — "This week, the campaign slogans of the Leave campaign will give way to the realities of negotiation in Brussels, just as they already have for President Trump on Pennsylvania Avenue. After all, divorce can be an expensive, as well as a messy and painful, business."
POLITICO: British love affair with Belgium kicks off -- "Thousands of Britons living in Brussels and its suburbs will potentially be plunged into an uncertain future by Brexit. For many of them, who have raked in special tax benefits for diplomats and EU civil servants, sometimes for decades, the race is now on to obtain Belgian citizenship."
The Wall Street Journal: U.K. Government Rejects Move for Another Scottish Independence Vote — "A vote in Scotland's parliament Tuesday in favor of pursuing a second referendum on Scottish independence was quickly rebuffed by the U.K. government in London, underlining how Brexit is straining the bonds holding the U.K. together."
This program aired on March 29, 2017.