A Fictive, Failing Dystopian Future
Play
This article is more than 5 years old.
Dystopian fiction is having a heyday. We'll look at the dystopian plots and perils that publishers love right now.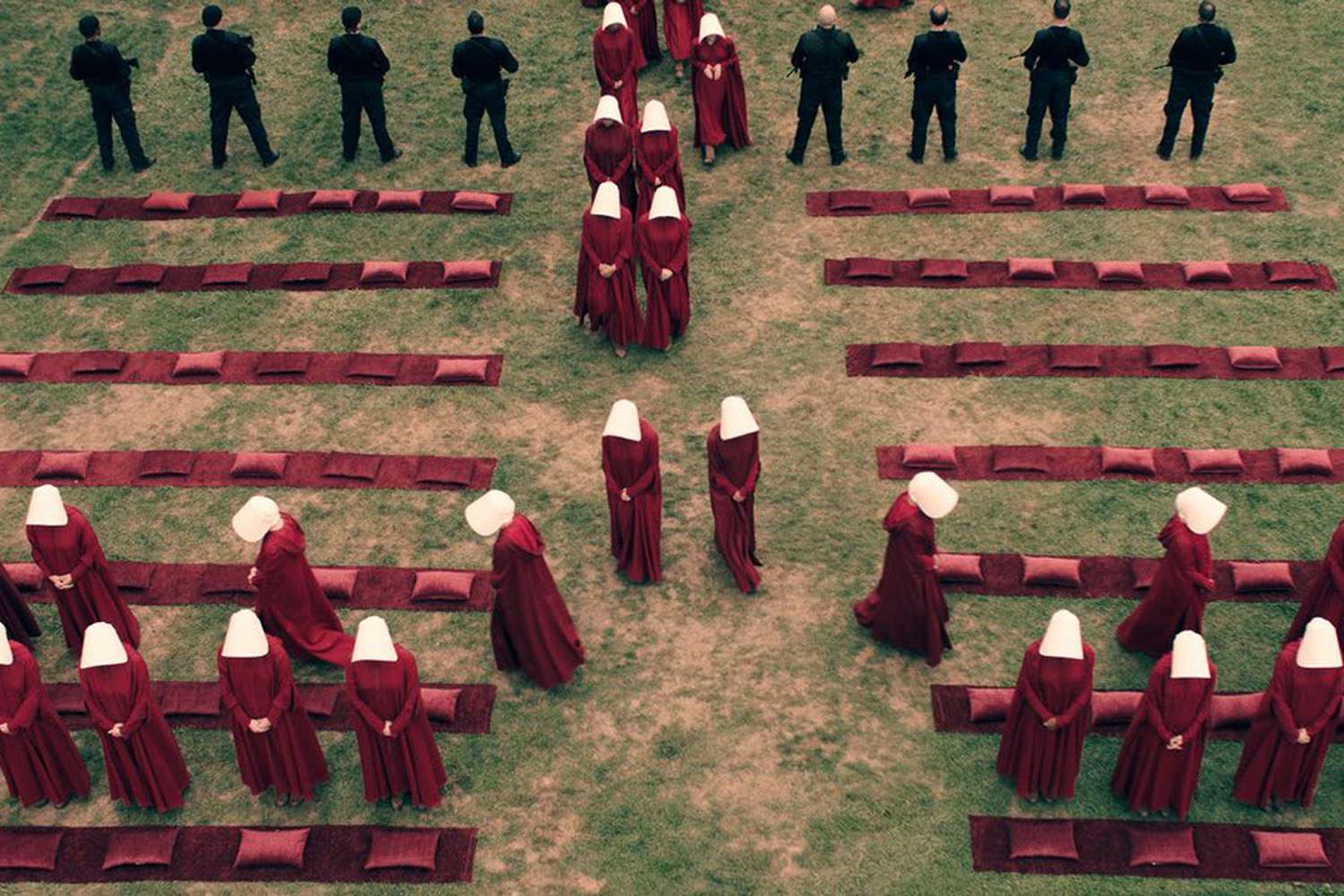 Check out the new fiction coming from publishers these days and it may scare you to pieces. Not horror scare exactly, but dystopia. Dystopian fiction is all over the place now. Books of the future gone horribly wrong. A new civil war in America.  Crazy microbes on the loose. The planet a mess. Democracy done.  Insane inequality. Killer drones all over. Walls and fences and people fleeing Earth if they can. Great. This hour On Point, we're armoring up to look at the new wave of dystopian fiction. — Tom Ashbrook
Guests
Alexandra Alter, publishing and literature reporter for the New York Times. (@xanalter)
Christopher Robichaud, professor of ethics and public policy at the Harvard Kennedy School of Government. (@cjrobichaud)
David Higgins, speculative fiction editor for the Los Angeles Review of Books. Professor of English at Inver Hills Community College. (@canidaevulpes)
From Tom's Reading List
New York Times: Boom Times for the New Dystopians — "'American War' is one of several new dystopian novels that seem to channel the country's current anxieties, with cataclysmic story lines about global warming, economic inequality, political polarization and the end of democracy. If there's a thematic thread connecting this crop of doomsday books, it could be crudely summarized as, 'Things may seem bad, but they might become much, much worse.'"
Los Angeles Review of Books: A Glorious Mythology of Loss: Alan Moore's "Jerusalem" — "If the idea that is destroying the Boroughs (and the world) is the perverse economic notion that we owe our neighbors nothing because we are all disconnected individuals pursuing our selfish interests while guided by an invisible hand, Moore counters with the rich understanding that we are more intimately interconnected with those around us — and with those who precede and follow us — than we can ever adequately comprehend."

Guardian: Dystopian dreams: how feminist science fiction predicted the future -- "What makes The Handmaid's Tale so terrifying is that everything that happens in it is plausible. In fact, everything – like the stratagem of the handmaids – has happened somewhere before. Everything in it has been praised by someone as the right, the good, the best, the only way to live. And Atwood had a horrifyingly prescient eye for how a state like Gilead could come to exist: '… after the catastrophe, when they shot the president and machine-gunned the Congress and the army declared a state of emergency. They blamed it on the Islamic fanatics, at the time … Newspapers were censored and some were closed down, for security reasons they said. The road-blocks began to appear, and Identipasses. Everyone approved of that, since it was obvious you couldn't be too careful.'"
Books Discussed On Air
"American War" by Omar El Akkad
"Treaty Shirts" by Gerald Vizenor
"New York 2140" by Kim Stanley Robinson
"The Fifth Season" by N.K. Jemisin
"The Obelisk Gate" by N.K. Jemisin
"Jerusalem" by Alan Moore
"Luna: New Moon" by Ian McDonald
"The Book of Joan" by Lidia Yukanavitch
"Void Star" by Zachary Mason
"NK3" by Michael Tolkin
"Walkaway" by Cory Doctorow
This program aired on April 3, 2017.