#OnPointListens: Listening To A Divided Milwaukee
Resume
We are in majority minority Milwaukee on our national listening tour, talking about race in the age of Trump.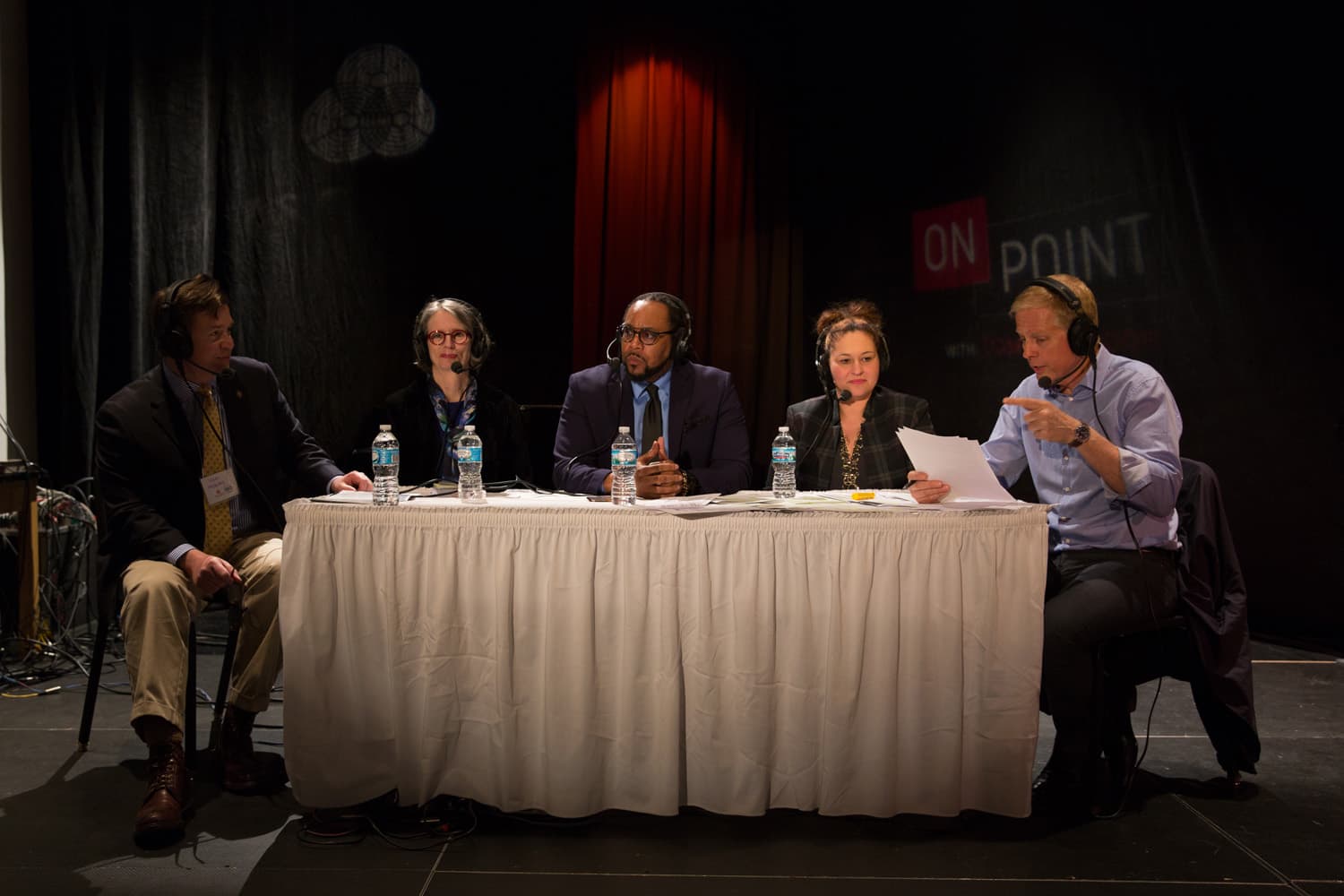 The headlines on Donald Trump's victory day were all about the white working class. Their anger, their hunger, their need. But all kinds of Americans were listening. Milwaukee was once a white working class city. Now it's black and brown. Once the music was polka. Now it's Afro-Latin. Once it was beer city. Now it's a city with big challenges of poverty and segregation. Majority minority. This hour On Point, we're in Milwaukee on our national listening tour, talking about race in the time of Trump. — Tom Ashbrook
Guests
Toni Rivera-Joachin, president and chief executive director of Centro Hispano in Milwaukee, WI.
James Causey, columnist for the Milwaukee Journal-Sentinel. (@jecausey)
Martha Barry, racial justice director at the YWCA of Southwest Wisconsin.
Van Mobley, associate professor of history and economics at Concordia University in Wisconsin. President of the Village of Thiensville, WI.
From Tom's Reading List
Milwaukee Journal-Sentinel: Years of turmoil seen through one third-grade class — "In my neighborhood, our biggest concern went from not having our garbage picked up on time to making it home safe at night. We went from knowing all of our neighbors to barely speaking to the new ones who moved in. A decade ago, my next-door neighbor was shot and left paralyzed from the waist down while walking along W. Capitol Drive."
New York Times: Many in Milwaukee Neighborhood Didn't Vote — and Don't Regret It — "Wisconsin, a state that Hillary Clinton had assumed she would win, historically boasts one of the nation's highest rates of voter participation; this year's 68.3 percent turnout was the fifth best among the 50 states. But by local standards, it was a disappointment, the lowest turnout in 16 years. And those no-shows were important. Mr. Trump won the state by just 27,000 voters. Milwaukee's lowest-income neighborhoods offer one explanation for the turnout figures. Of the city's 15 council districts, the decline in turnout from 2012 to 2016 in the five poorest was consistently much greater than the drop seen in more prosperous areas — accounting for half of the overall decline in turnout citywide."
Wisconsin Public Radio: MPS School Board Unanimously Approves 'Safe Haven' Resolution -- "A resolution, authored by MPS Board Vice President Larry Miller and director Tatiana Joseph, prohibits MPS officials from asking students to provide documentation regarding their immigration status and from disclosing the status of students' family members. It also bars Immigration and Customs Enforcement agents from being granted immediate access to school grounds without the approval of the superintendent or a designated person on the school's campus."
Watch A Facebook LIVE Video From The Thursday #OnPointListens Event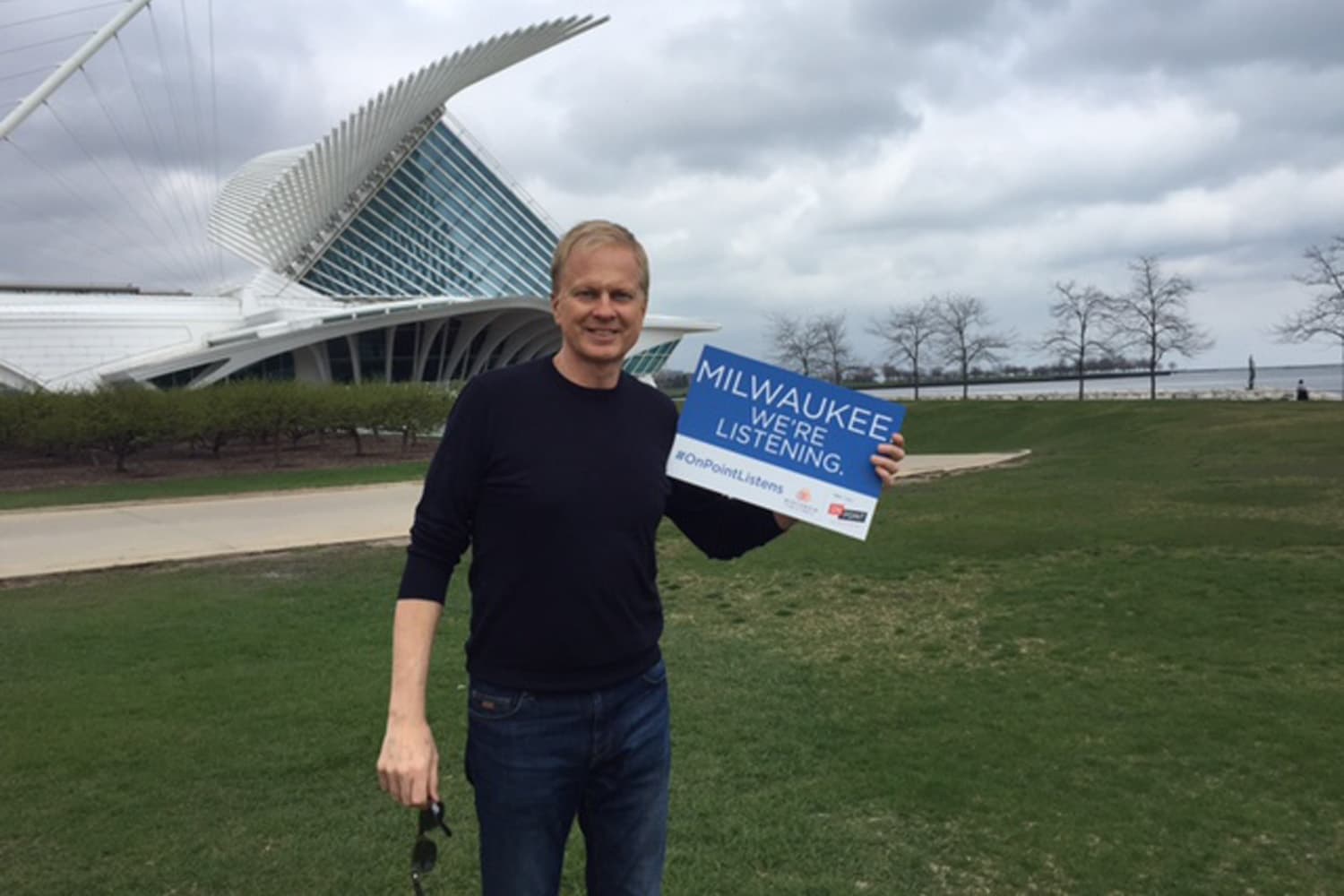 This program aired on April 21, 2017.