Sen. Ben Sasse Is On The Hunt For 'American Adults'
Resume
With guest host Jane Clayson.
Republican Senator Ben Sasse of Nebraska always speaks his mind. And he has plenty to say about President Trump, James Comey, Washington politics, even how we're raising our children. He's with us.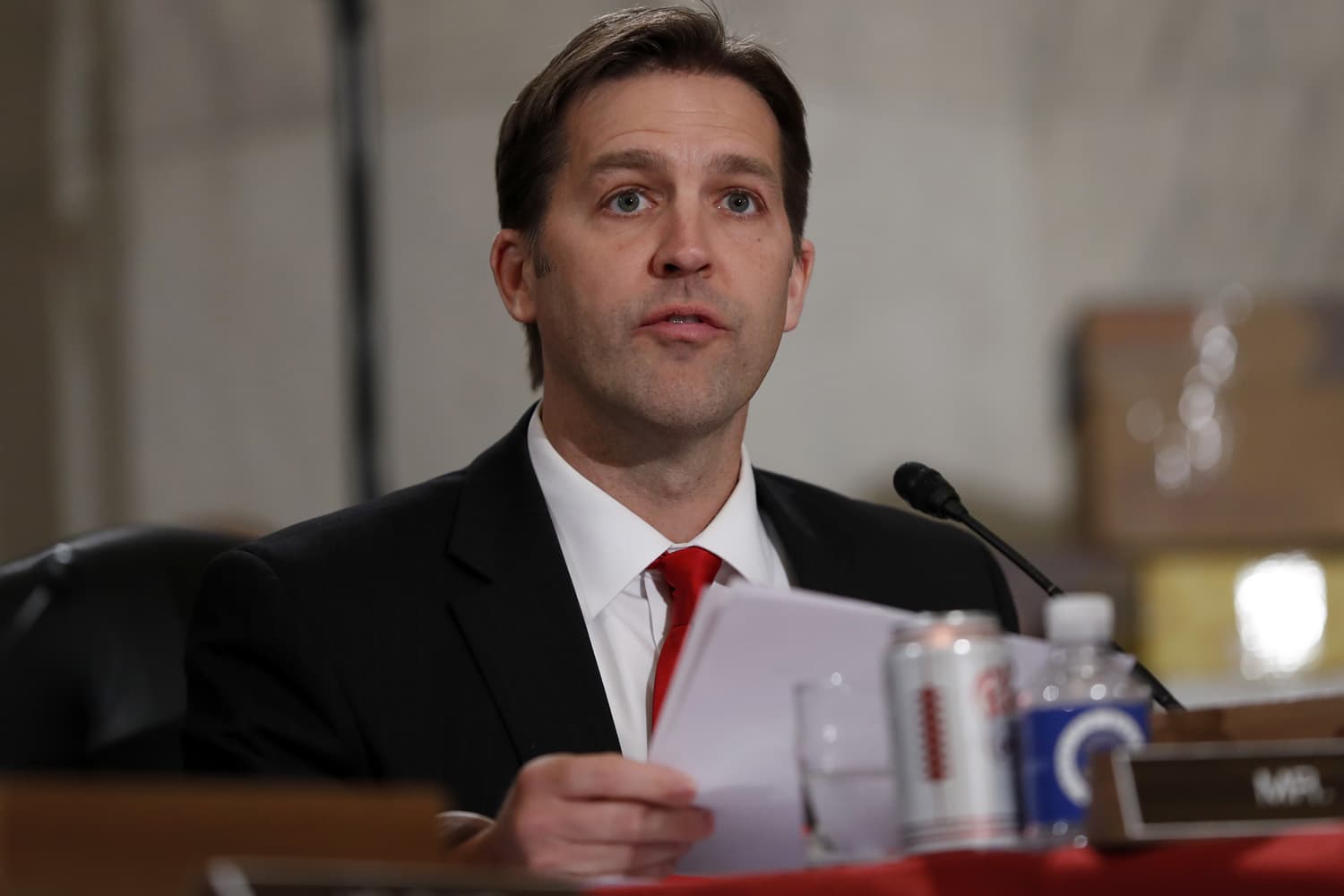 Republican Senator Ben Sasse of Nebraska always speaks his mind. During the presidential campaign, he was critical of President Trump, calling for an "adult" candidate. Sasse has plenty more to say about the commander-in –chief. He also has plenty to say about how we're raising our children: America's kids aren't alright. This hour On Point, straight talk from Senator Ben Sasse. Listen up.
Guest
Sen. Ben Sasse (R-NE), Republican U.S. Senator from Nebraska. Author of "The Vanishing American Adult: Our Coming-of-Age-Crisis And How To Rebuild A Culture of Self-Reliance." Former president of Nebraska's Midland University. (@bensasse)
From The  Reading List
NPR News: Sen. Sasse: Comey Firing 'Troubling' Amid 'Crisis Of Public Trust' -- "When President Trump fired FBI Director James Comey on Tuesday, Sen. Ben Sasse of Nebraska was one of several Republicans in Washington voicing concern. As details unfolded throughout the week, Sasse, who sits on the Judiciary Committee, continued to call the timing of the firing 'troubling,' though he maintains there is not yet a need for an independent investigation or special prosecutor to look into Russian meddling in the 2016 election."
Mic: Why does this senator love to tweet pictures of public restrooms? -- "If you don't follow Republican Sen. Ben Sasse on Twitter, you probably should. The Nebraska senator frequently eschews the Senate tradition of using Twitter as a dumping ground for press releases and public statements, instead choosing to tweet a mix random thoughts and oddly endearing dad jokes."
TIME: Ben Sasse Explains Why His New Book Is Really, Truly Not About Running for President -- "This is not the sort of advice that U.S. Senators typically give, and Sasse delights in the fact that his publisher has struggled with bookstores over whether to shelve the book in Self-Help or Current Events. This is a serious book, if imperfectly formed, meant to wrestle honestly with big ideas. But then Sasse is not an ordinary sort of Senator. He boasts multiple degrees from Ivy League universities—a bachelors in government from Harvard, a doctorate in history from Yale—and he has spent time working for the Boston Consulting Group and the U.S. Department of Justice. He did a five year stint as the president of Midland University, a small Lutheran school about 40 miles west of Omaha."
Read An Excerpt Of "The Vanishing American Adult" By Ben Sasse
This program aired on May 15, 2017.