Obstruction Of Justice?
46:42
Play
This article is more than 4 years old.
With guest host Jane Clayson.
The Comey bombshell memo. Talk of obstruction of justice, and even impeachment.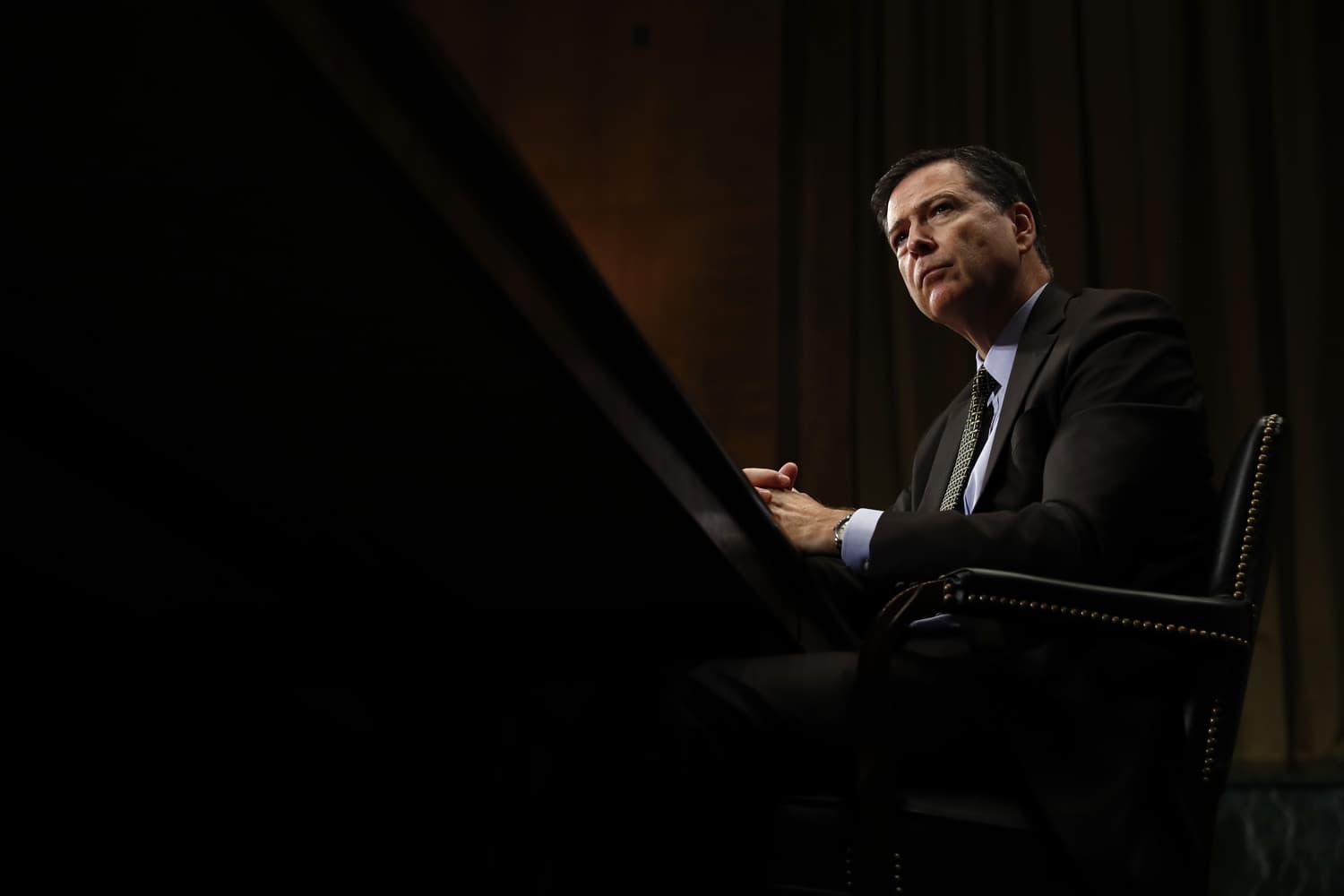 Another day, another bombshell for the beleaguered Trump administration. This time, a memo by fired FBI Director James Comey that President Trump asked him to stop investigating Michael Flynn. Comparisons to Nixon are gathering steam. Is it obstruction of justice? Grounds for impeachment? All this on the heels of news the president shared classified intelligence with Russia. This hour On Point: is the Trump administration in free-fall?
Guests
Josh Meyer, senior investigative reporter for POLITICO. Co-author, with Terry McDermott, of "The Hunt For KSM." (@JoshMeyerDC)
Michael Gerhardt, professor of constitutional law at the University of North Carolina School of Law. (@MichaelGerhard8)
Beverly Gage, professor of history at Yale University. Author of "The Day Wall Street Exploded." (@beverlygage)
From The Reading List
New York Times: Comey Memo Says Trump Asked Him to End Flynn Investigation -- "President Trump asked the F.B.I. director, James B. Comey, to shut down the federal investigation into Mr. Trump's former national security adviser, Michael T. Flynn, in an Oval Office meeting in February, according to a memo Mr. Comey wrote shortly after the meeting."
Washington Post: McMaster: Trump's sharing of sensitive intelligence with Russia was 'wholly appropriate' -- "President Trump's national security adviser said Tuesday that the president's decision to reveal highly classified information during a meeting with Russian officials last week was 'wholly appropriate' — the latest attempt by the White House to contain the explosive disclosure that Trump potentially jeopardized a crucial intelligence source on the Islamic State."
POLITICO: Trump's handling of classified info brings new chaos to White House — "In a span of 24 hours last week, President Trump startled his senior aides by firing the FBI director investigating his campaign's Russian ties and allegedly disclosing highly classified information to Russian officials in a free-wheeling Oval Office conversation. Trump, according to people who spoke with him, was taken aback by the backlash to the firing and unfazed by the conversation with Russia's foreign minister and ambassador."
This program aired on May 17, 2017.