The Story In Our Smiles
47:09
Play
This article is more than 4 years old.
American dental. The story our teeth tell about beauty, wealth, poverty and American healthcare.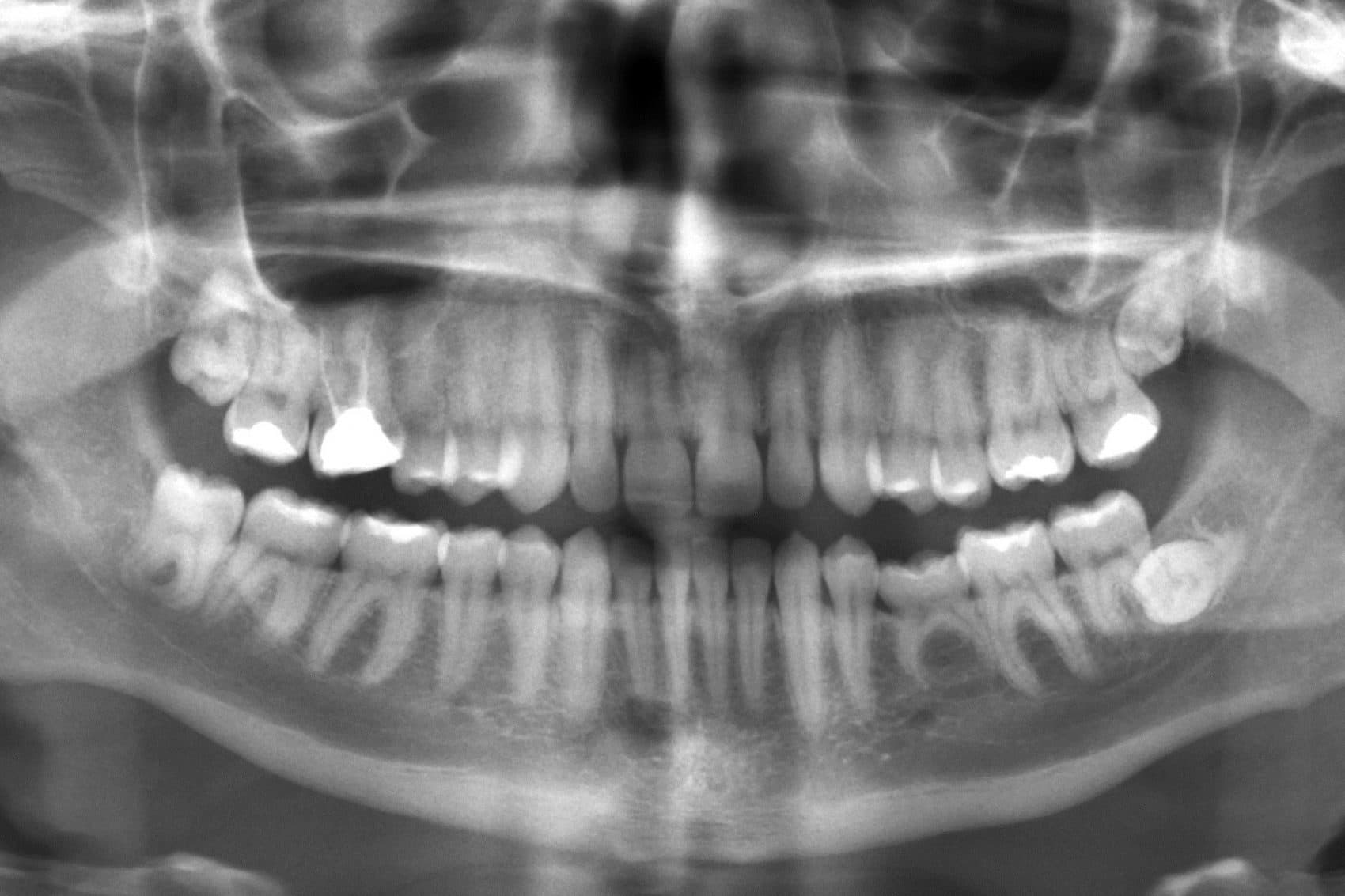 The teeth in our mouths seem so simple and straightforward until they're in trouble. Then we're in trouble. Dental health is directly tied to overall health. And try finding a good job when you're missing teeth or doing a good job when your head's in pain. And yet, we treat dental care as kind of a luxury. Lots of insurance doesn't cover it. A third of Americans can hardly get access to it. And our dentists like doing cosmetics. This hour On Point: the story our teeth tell about wealth, poverty, beauty and American health care. -- Tom Ashbrook
Guests
Mary Otto,  author of the book, "Teeth: The Story of Beauty, Inequality, and the Struggle for Oral Health in America." Former reporter for the Washington Post, where she covered social issues including healthcare and poverty. Oral health topic leader for the Association of Health Care Journalists. (@mottomatic)
Dr. Leana Wen, Baltimore health commissioner. Emergency physician. (@DrLeanaWen)
From Tom's Reading List
New Republic: The Devastating Effects of Dental Inequality in America — "Some 114 million people lack any sort of dental coverage in the United States, and about half of children on Medicaid did not receive a single dental service in 2012. We could implement a system of universal coverage that would make treatment available on the basis of health needs, not means. But we have not."
New York Times: The Tooth Divide: Beauty, Class and the Story of Dentistry — "Politicians, journalists and researchers have a long-running problem when it comes to talking about class. The definitions we use are myriad and not always overlapping. Is the boundary of the middle class a college degree, a certain level of income? Perhaps a certain type of job: a teacher or a doctor versus a coal miner or factory worker? We might be missing a still more useful — and more personal — indicator, however."
Washington Post: 5 years after boy dies from toothache, Maryland Medicaid dental care is on mend — "In 2007, Maryland's Medicaid dental-care program came under fire after a Prince George's County boy died from an untreated tooth infection that spread lethal bacteria to his brain. Five years later, the same system that failed 12-year-old Deamonte Driver is now touted as one of the best in the nation."
Perspectives From Dentists And Doctors
Janice in Boston, Massachusetts, is a dentist at a safety net clinic. She told us that affordable access has been an issue in dentistry for a long time.
"I see a lot of people who who didn't get preventative care. A lot of my patients come from other countries who just immigrated here." she said. "They didn't receive the preventative care that they probably should have. And there's just so much work to be done. And it's overwhelming."
Eileen in Nashville, Tennessee, is a public health dentist. She told us that the dental care she sees in rural America is worse than what she sees in Haiti.
"It is so much worse than Haiti. The teeth when I see patients in Haiti, I see maybe a couple of teeth that need to come out," she said, "and these patients in rural Tennessee, they all need full extractions and dentures."
Beth in Charlotte, North Carolina, is a physician who says she is offended by the profession of dentistry in the U.S.
"If you have trouble with your teeth there is no coverage. Your teeth are an integral part of your overall health — we know that now in medicine and in dentistry," she said, "and it's just a disgrace that we're even having this discussion."
Your Dental Care Stories
"I needed major dental work growing up, but could never afford it, and it wasn't until I was 27 years old, and $15,000 later in debt, that I finally got my teeth fixed. When you're afraid to talk, it can be debilitating to one's professional and personal growth; I still feel stunted in life because of it, especially when not being able to fix my teeth so late in life." -- Dat on Facebook
"I was 16 when I had my first crowns on my front teeth. It had to be redone when I was 27, and then at 37 I had a bridge made and the teeth removed. That bridge had to be redone when I was 58, and now that I am 67 I'll probably wind up with dentures because I can't afford any more dentistry. Bad genes and bad dentistry has created a real mess in my life." -- Helene on Facebook
"I'm incredibly grateful to my parents for providing me with dental care. My upper palate was so narrow that I was extremely unintelligible for a long time. I needed a retainer, parallel expander, retainer, braces and another retainer. Even 18 years later, I wear it a few times a week. I am never getting braces again! I cannot even imagine going through life with those horrible crooked teeth and lousy speech. I'd be a shut-in." -- Shannon on Facebook
Read An Excerpt From "Teeth"
This program aired on June 15, 2017.