Donald Trump Jr. Met With Russia Connection
Resume
With guest host Anthony Brooks.
The New York Times reported Donald Trump Jr. met with a Russian lawyer with the promise of receiving dirt on Hillary Clinton during the presidential campaign.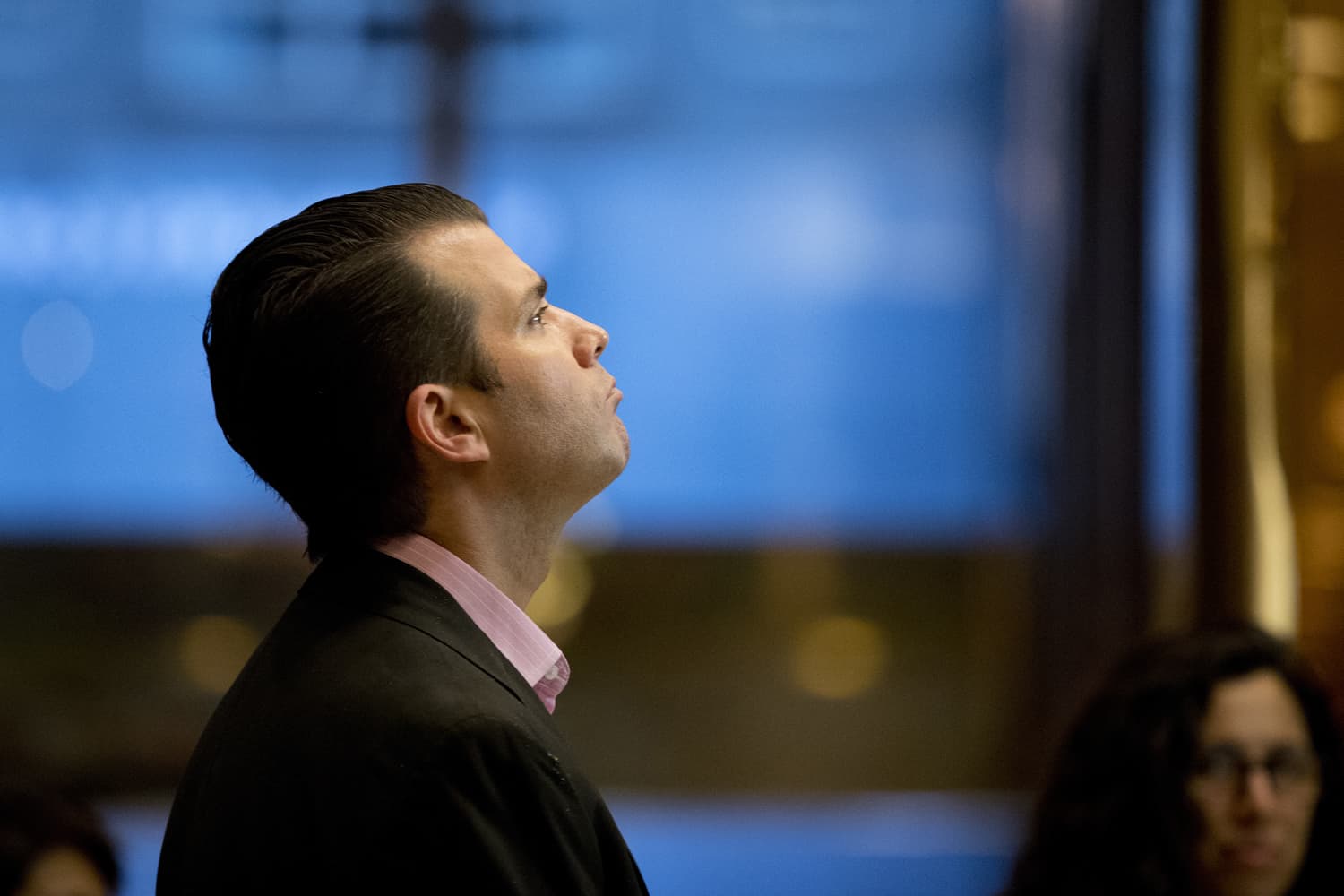 Guest
Jeff Pegues, Justice Department and Homeland Security Department correspondent for CBS News. (@jeffpeguescbs)
From The Reading List
New York Times: Trump's Son Met With Russian Lawyer After Being Promised Damaging Information on Clinton — "President Trump's eldest son, Donald Trump Jr., was promised damaging information about Hillary Clinton before agreeing to meet with a Kremlin-connected Russian lawyer during the 2016 campaign, according to three advisers to the White House briefed on the meeting and two others with knowledge of it."
Washington Post: Kremlin denies knowing of Donald Trump Jr. meeting with Russian lawyer during 2016 campaign — "The Kremlin on Monday said it was unaware of a 2016 meeting between Donald Trump Jr. and a Russian lawyer purported to have information that could potentially damage Hillary Clinton's presidential campaign. President Trump's eldest son said Sunday that Natalia Veselnitskaya, who represents business executives close to the Russian government had approached him in June 2016, saying she had information about Clinton."
This segment aired on July 10, 2017.